The MLB Legend You Likely Forgot Made An Appearance On Seinfeld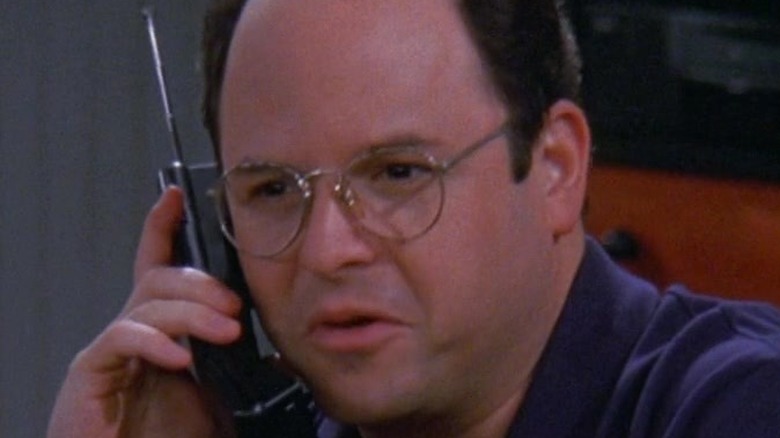 NBC
The hit comedy series "Seinfeld" is known for several things, including its iconic characters, hilarious episodes, and memorable moments that never seem to get old. Fans continue to watch every entry and discover new things they may have missed the first time.
Jerry Seinfeld, Julia Louis-Dreyfus, Michael Richards, and Jason Alexander made the series a critically acclaimed endeavor (via Rotten Tomatoes) as Jerry Seinfeld, Elaine Benes, Cosmo Kramer, and George Costanza, respectively, but they didn't achieve that status on their own. They had an abundance of help along the way.
It's easy to forget that a slew of famous people made random appearances throughout the series, some more noteworthy than others. Several of these talented individuals have gone on to do big things in the industry, like Bryan Cranston, Daniel Dae Kim, Courteney Cox, Bob Odenkirk, Bette Midler, and Marisa Tomei, to name a few. But it wasn't just movie stars, celebrities, and singers making memorable appearances on the show.
Some professional athletes also made the cut in certain entries of the series, one of which was New York Mets first baseman Keith Hernandez, who was featured in the Season 3 episode "The Boyfriend" as well as the series finale. Danny Tartabull, who was playing for the New York Yankees at the time, appeared in the Season 6 episodes "The Chaperone" and "The Pledge Drive." But many fans may have forgotten that one elite baseball icon also appeared on "Seinfeld."
George gave Derek Jeter advice on how to hit a baseball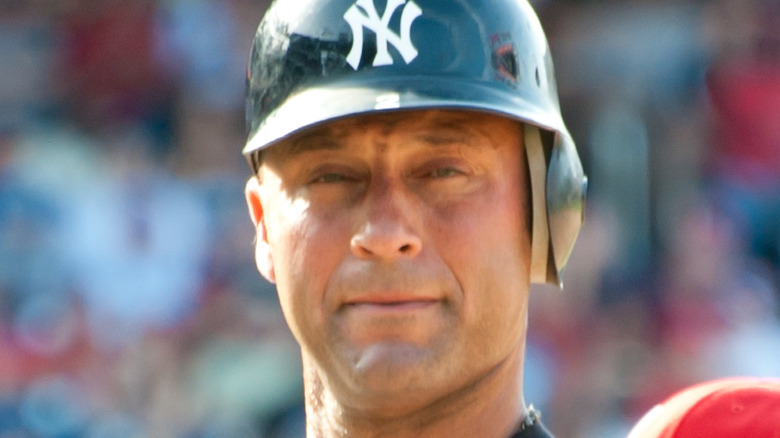 Rena Schild/Shutterstock
Hall of Famer Derek Jeter made an appearance on "Seinfeld" Season 8, Episode 9, "The Abstinence," which aired in November 1996. In the hilarious entry, George refrains from sexual activity, which allows him to focus and become quite intelligent. At one point, while at his job for the New York Yankees, Costanza gives complex advice to Jeter and Bernie Williams, another impressive player, about how they can hit the ball better. He uses several scientific and mathematical terms and appears to be on to something as he continues to hit the ball into the stands before comically revealing to them that his position is assistant to the traveling secretary.
The retired New York Yankees shortstop is one of the most recognizable names in baseball. After starting out as AL Rookie of the Year in 1996, Jeter went on to become a 14-time All-Star, 5-time Gold Glove Award winner, and 5-time World Series champion (via Baseball Reference). The Monument Park honoree was named World Series MVP in 2000 and has had his New York Yankees No. 2 retired (via The New York Times).
According to his IMDb, the athlete has appeared on many talk shows, documentary programs, and other sports-related content. The MLB legend has also been seen on the big screen in the 2003 film "Anger Management" and the 2010 comedy "The Other Guys." Jeter has many accomplishments on and off the field, but his bit on "Seinfeld" was definitely one of his greatest hits.