Netflix Cuts Ties With Kevin Spacey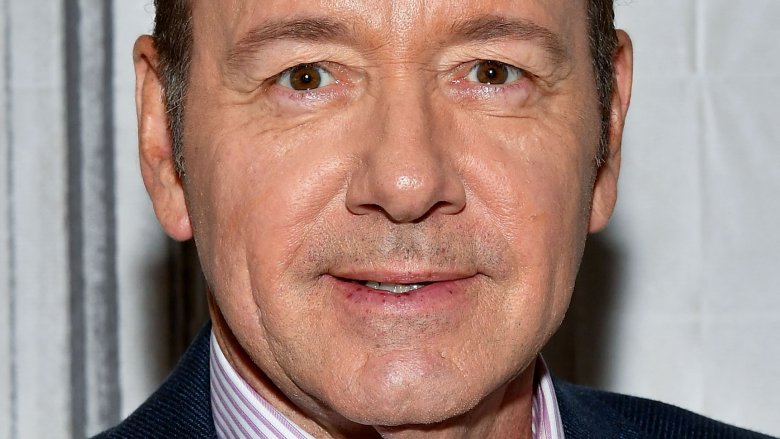 Getty Images
Mere hours after news broke that House of Cards producers were considering killing off Kevin Spacey's Frank Underwood, Netflix has announced it is officially severing its connections with the actor (via The Hollywood Reporter). The streaming service confirmed that it will no longer be a part of any House of Cards production that involves Spacey, who is the center of mounting sexual assault and harassment allegations. 
"Netflix will not be involved with any further production of House of Cards that includes Kevin Spacey. We will continue to work with MRC during this hiatus time to evaluate our path forward as it relates to the show," Netflix said in a statement released Friday night. THR notes that two episodes of House of Cards season six have already been filmed. 
The streamer went on to state that it has tossed the planned Gore Vidal biopic in which Spacey was set to star: "We have also decided we will not be moving forward with the release of the film Gore, which was in post-production, starring and produced by Kevin Spacey." Gore was scheduled for release in 2018.
Netflix's move away from Spacey follows just days after Star Trek: Discovery actor Anthony Rapp alleged that the now 58-year-old star cornered him and made unwanted sexual advances toward him when Rapp was 14 and Spacey was 26. Rapp claims this incident took place at a house party in 1986. Spacey since issued a statement in which he said he has no recollection of any sexual misconduct occurring, but "sincerely apologized" if he had committed the actions Rapp spoke about. The actor also used the statement, which many have slammed as a "non-apology," to come out as a gay man. 
The subsequent fallout has been wide-reaching to say the least. On October 30, Netflix announced that House of Cards would end with its upcoming sixth season. Both the streaming service and the series' producer Media Rights Capital then stated that they were "deeply troubled" by Rapp's claims, and on October 31, production on House of Cards season six was suspended indefinitely. Spacey's agency and publicist dropped him shortly thereafter. 
But the allegations don't stop there. Several House of Cards employees have claimed that Spacey has created an uncomfortable work environment, targeting young males on set and behind the scenes, touching them inappropriately, and making unsavory comments to them. At the time, Media Rights Capital released the following statement: "We are deeply troubled to learn about these new allegations that are being made to the press concerning Kevin Spacey's interaction with members of the crew of House of Cards. As the producer of the show, creating and maintaining a safe working environment for our cast and crew has always been our top priority. We have consistently reinforced the importance of employees reporting any incident without fear of retaliation and we have investigated and taken appropriate actions following any complaints."
Netflix recently responded to the accusations, stating, "On Tuesday, in collaboration with MRC, we suspended production, knowing that Kevin Spacey wasn't scheduled to work until Wednesday. Netflix is not aware of any other incidents involving Kevin Spacey on-set. We continue to collaborate with MRC and other production partners to maintain a safe and respectful working environment. We will continue to work with MRC during this hiatus time to evaluate our path forward as it relates to the production, and have nothing further to share at this time."
It remains unclear whether Netflix's decision means Spacey will eventually be fired from House of Cards, or if the show will be prematurely canceled before it finishes its sixth season. We will update you when we learn more.