House Of Cards To End After Season 6 Due To Kevin Spacey Controversy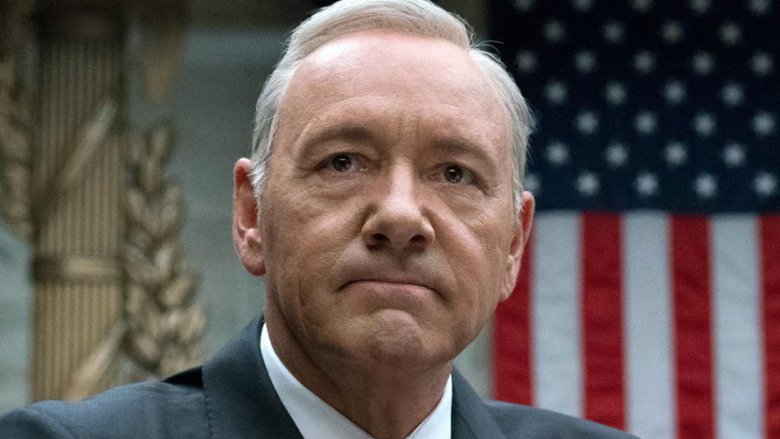 Netflix
Netflix announced that House of Cards will come to an end after the upcoming sixth season due to serious allegations against star Kevin Spacey.
Deadline reports that the streaming service decided to pull the plug on the show a little more than 12 hours after Star Trek Discovery actor Anthony Rapp released a statement (via Entertainment Weekly) that Spacey made sexual advances toward him in 1986 when Rapp was just 14 years old. 
"Media Rights Capital and Netflix are deeply troubled by last night's news concerning Kevin Spacey," said the companies in a joint statement today. "In response to last night's revelations, executives from both of our companies arrived in Baltimore this afternoon to meet with our cast and crew to ensure that they continue to feel safe and supported. As previously scheduled, Kevin Spacey is not working on set at this time."
Sources also said that Spacey's upcoming biopic Gore about author Gore Vidal may also be called off. 
Last night, Rapp said that then 26-year-old Spacey drunkenly cornered him on a bed when he was a teenager. Both actors were performing on Broadway at the time in a revival of Long Day's Journey Into Night and Precious Sons, respectively. "I was aware that he was trying to get with me sexually," Rapp said.
Shortly after the allegations surfaced, Spacey issued an apology on social media saying that he "did not remember the encounter" and that he was "horrified" by what Rapp described. "If I did behave then as he describes, I owe him the sincerest apology for what would have been deeply inappropriate drunken behavior," he said.
In what seemed to be an attempt to shift focus away from the accusations, Spacey announced publicly that he had chosen "now to live as a gay man." Spacey has drawn intense criticism for the timing of the announcement. GLAAD president Sarah Kate Ellis tweeted that "coming out stories should not be used to deflect from allegations of sexual assault."