House Of Cards Production Suspended After Kevin Spacey Allegations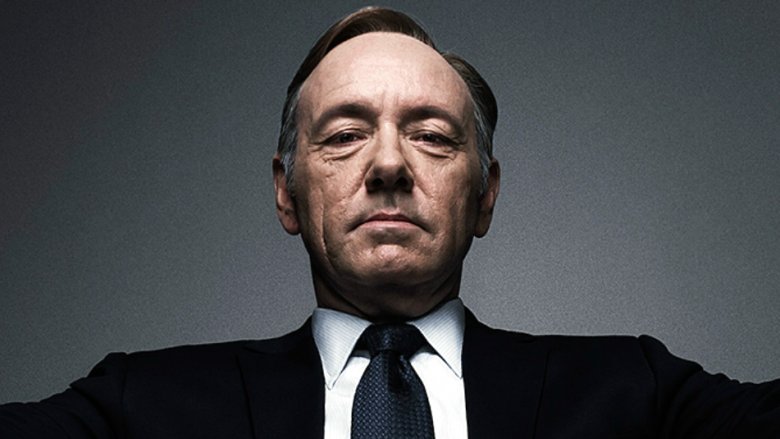 Netflix
Filming for the sixth and final season of House of Cards has been suspended indefinitely after allegations surfaced against star Kevin Spacey.
Deadline reports that cast and crew of the MRC-produced Netflix series were told that production had been shut down this morning (Oct. 31). "MRC and Netflix have decided to suspend production on House of Cards season 6, until further notice, to give us time to review the current situation and to address any concerns of our cast and crew," the two companies said in a joint statement.
The news comes just a day after Netflix announced that House of Cards will end after season 6 amid the Spacey controversy. On Sunday, Star Trek: Discovery actor Anthony Rapp said that Spacey made sexual advances toward him in 1986 when Rapp was just 14 years old.
Production had been underway in Baltimore, but executives from Netflix and MRC arrived yesterday "to meet with our cast and crew to ensure that they continue to feel safe and supported" following the allegations against Spacey, who had not been scheduled to be on the set.
The sixth season had been expected to include 13 episodes and premiere in mid-2018, but it's not clear how the shutdown will affect that. Netflix is reportedly looking into potential spinoffs that would not feature Spacey.