The Boys Star Jensen Ackles Gives A Hilarious Recap On His Nude Scene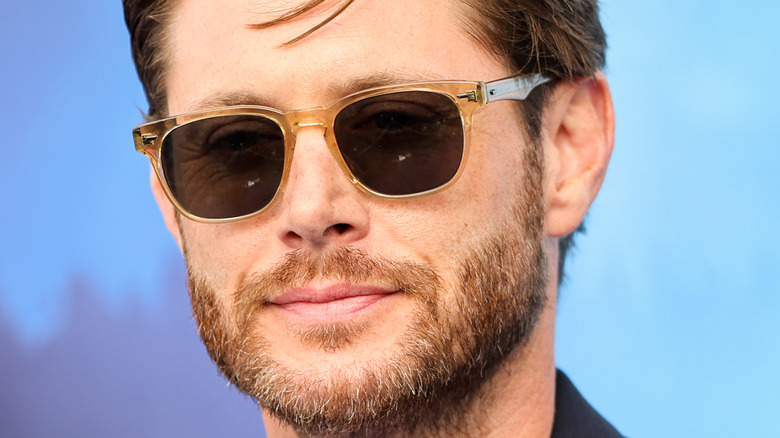 Matt Winkelmeyer/Getty Images
After 15 years on network television playing Dean Winchester in the cult hit "Supernatural," Jensen Ackles made the leap to streaming with his role as Soldier Boy on Amazon Prime Video's "The Boys." Hired by Eric Kripke, the same showrunner who guided him through the first five seasons of "Supernatural," his role as the bigoted World War II-era Supe was a heel turn for Ackles after so many years playing a mostly unambiguous good guy. And nothing spotlights what a change the role was for him than his introductory scene on "The Boys."
When Billy Butcher (Karl Urban) and the rest of the titular Boys find Soldier Boy secretly hidden away in a Russian laboratory, he is being kept in cryostasis. Upon being set free, he emerges from his pod wearing nothing but his birthday suit. In a show like "The Boys," a naked man is relatively tame in comparison to some of the more shocking sequences the show has given fans (the less said about that Termite scene, the better), but it was nonetheless a new experience for Ackles.
It's probably not helping the situation that interviewers keep asking Ackles about being in the buff on-camera, as he seems less than enthused about it. But so long as the questions keep coming, he keeps giving entertaining answers. And in one interview, Ackles gave a particularly hilarious recap of his nude "The Boys" debut.
Jensen Ackles cracks up his The Boys co-stars when talking about his nude scene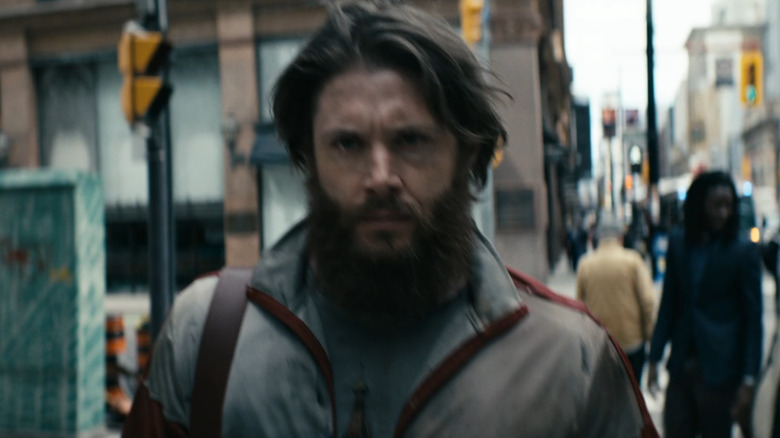 Prime Video
When asked by Access what it was like to film his nude scene for "The Boys," especially since it was the first thing he shot, Jensen Ackles had a short but quippy answer: "Chilly." Sitting alongside him, co-stars Chace Crawford and Claudia Doumit burst into laughter at the remark. "It was a little colder than anticipated," elaborated Ackles. "What do they say? If you're nervous when you get up in front of somebody, just imagine that the crowd is without their clothes on? Well, it was like the opposite for me."
Ackles' performance as Soldier Boy has been lauded by critics and embraced by fans, and the actor took the script in stride when he found out he'd need to strip down on day one, approaching it like a true professional. "There was a little bit of anxiety there," he admitted, "just in, 'How's this going to go? What's this going to look like?' But, as actors, sometimes you just have to throw that out the window and dive in and do it and hope it comes out the way you want it to."
In preparation for his superpowered role, Ackles seemingly hit the weight room. And because Soldier Boy has been frozen for so long before Butcher and his crew set him loose, he also grew an impressive beard to show the passage of time. If he was nervous to be on set that day, it certainly doesn't show beneath his impressive physique and out-of-control facial hair.