Claudia Doumit Reveals What It Was Like Working With Eric Kripke Again On The Boys - Exclusive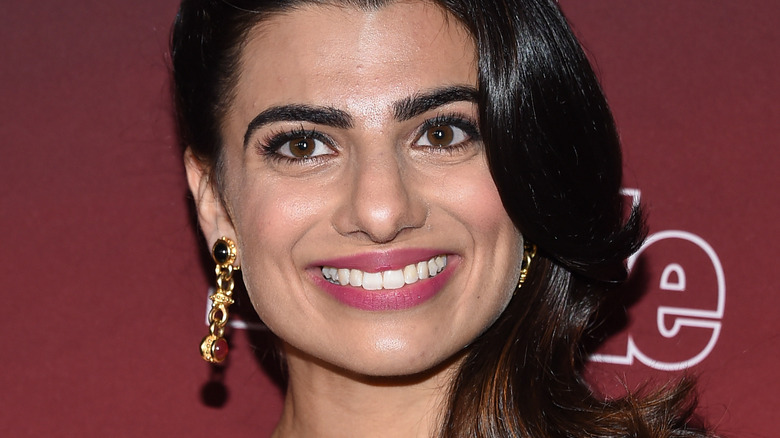 DFree/Shutterstock
Claudia Doumit's Victoria Neuman gave "The Boys" fans quite a shock during the Season 2 reveal that the seemingly empathetic and progressive politician is actually the head popper. Yet her addition to the show isn't the first time she's worked with series creator Eric Kripke. The showrunner loves pulling from his pool of talented actors that he's worked with — like "Supernatural" stars Jensen Ackles (Soldier Boy) and Jim Beaver (Robert Singer).
The CW series isn't the only cast Kripke pulled from, however. Malcolm Barrett (Seth Reed) and Doumit starred as love interests in Kripke's NBC series "Timeless." Doumit even has a theory on why Kripke hasn't given Seth and Victoria scenes together.
Claudia Doumit and Chace Crawford spoke to Looper during an exclusive interview where Doumit dished on what it was like working with Eric Kripke again on "The Boys" and which of the cast she'd love to work with again.
Dicking around is timeless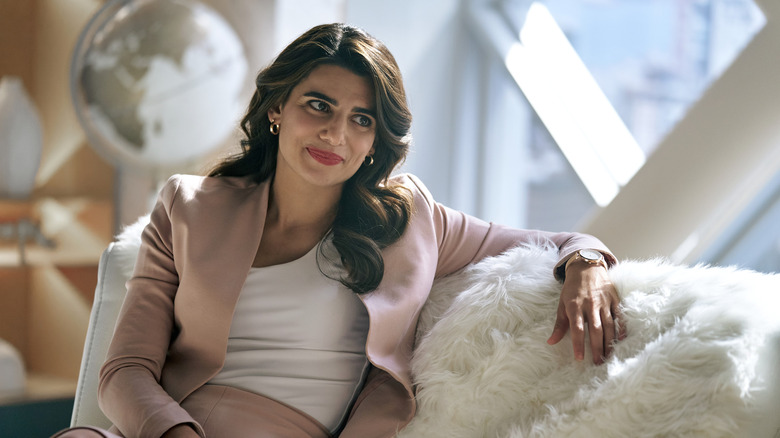 Prime Video
On what it's been like working with Kripke again on "The Boys" and what she would want her character's interaction with Seth to look like if they had one, Doumit said, "Oh my God. I haven't been asked this question up until this point." Crawford added on Barrett, "Yeah. He's great too." Is there an actor on "The Boys" who isn't incredible? Please hold forever. 
Doumit was more than happy to work with some of her "Timeless" fam again. "I love Malcolm so much. And I love Eric so much. It's actually a dream to be able to work in the Kripke universe, and then to continue to work in the Kripke universe, it's amazing," she said. "I have a blast on every single one of those projects. ... I wish Malcolm and I got to interact on the show. That would [be] so much fun. But honestly, I don't know if we'd get any work done. I feel like Kripke probably knew that and probably was like, 'They're just going to dick around the whole time.' So he gave us no scenes together." Real talk: If the characters are able to dick around during "Herogasm," the cast should get some dicking around minutes, too. 
Doumit added, "But it's so wonderful to be able to come onto this show because it's such an insanely amazing [series]. I was a fan of it before I came on, and I get to work with an amazing caliber of talent. I love it."
Crawford said that he wants scenes with Victoria and Seth, and Doumit added, "Five stars. ... I want scenes with everyone." Crawford noted, "The Deep, that'd be really interesting." 
New episodes of "The Boys" stream Fridays on Prime Video.