Blood Of Zeus Fans Are Already Bracing For These Potential Season 2 Shockers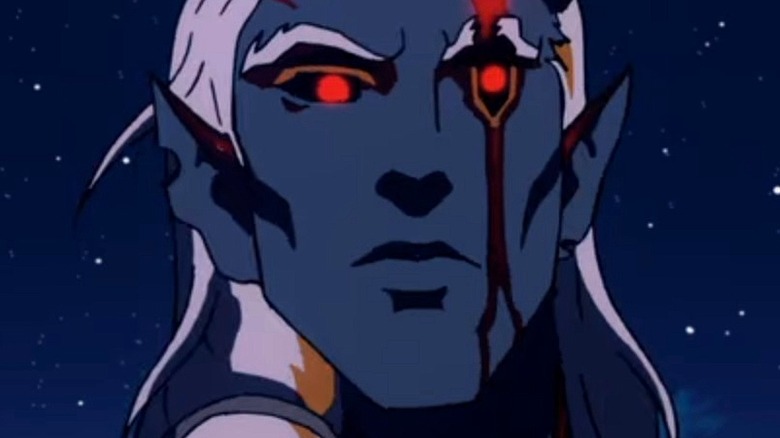 Netflix
"Blood of Zeus" took audiences on an epic journey in Season 1, which elaborated on the antagonistic dynamic between estranged brothers Heron (Derek Phillips) and Seraphim (Elias Toufexis). Their conflict was seamlessly woven together with figures from Greek mythology, with the narrative approaching characters like Zeus (Jason O'Mara), Hera (Claudia Christian), Poseidon (Chris Diamantopoulos), Hades (Fred Tatasciore), Apollo (Adam Croasdell), Hermes (Matthew Mercer), and Ares (Matt Lowe) with a fresh perspective. The first season was action-packed from start to finish, but the dramatic season finale made it clear that the story has only just begun.
Now that the show's been officially renewed for a second season, viewers are looking forward to seeing what direction the narrative will go in when new episodes premiere. While there are a few plotlines that fans are dreading, viewers are expecting to see plenty of twists and turns worthy of a Greek tragedy when the story picks up again. Since the series is based on established myth, the show is bound to employ some familiar thematic devices. However, fans are already steeling themselves for what's in store. The first season laid a strong foundation for what's to come in Season 2, but fans are in agreement about what potential plotlines would have the highest shock value.
Will Ares play a bigger role?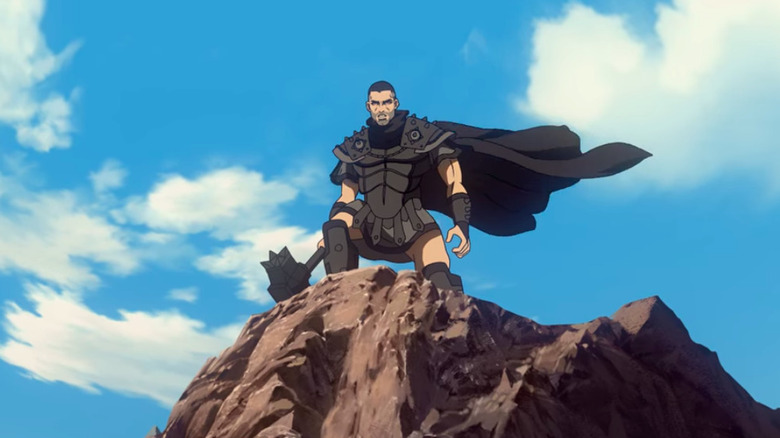 Netflix
In a Reddit poll that asked what could happen in Season 2 that would shock fans the most, "Ares finally gets more lines" was the clear winner with 111 votes. Ares didn't have much to say in Season 1, instead letting his actions speak for him. Ares wasn't happy about Zeus interfering with mortal affairs, though he wasn't very vocal about it. He had a few lines of dialogue, but he spent most of his time scowling in the background among Hera's supporters. 
A now deleted Reddit user had a few theories about what's to come, but admitted that "Ares, or any other God/Goddess having speaking lines though will happily shock me." Since most of Season 1 focused on Heron and Seraphim, it would be intriguing to see the show expand on the world it's created. "I agree. I am so looking forward to the background gods getting lines," added Reddit u/peachyShoob101. "Blood of Zeus" has presented a narrow view of Mount Olympus, so there's plenty of opportunity to give Ares more screen time moving forward.
As the god of war, Ares could play into the plot in a myriad of ways, though his lineage directly connects him to one of the main characters. He's the father of Hippolyta, queen of the Amazons, which could mean that he'll encounter Alexia at some point (via World History). Besides Ares' development, fans are also wondering about another surprising plotline that could emerge in Season 2.
Will Zeus make a comeback?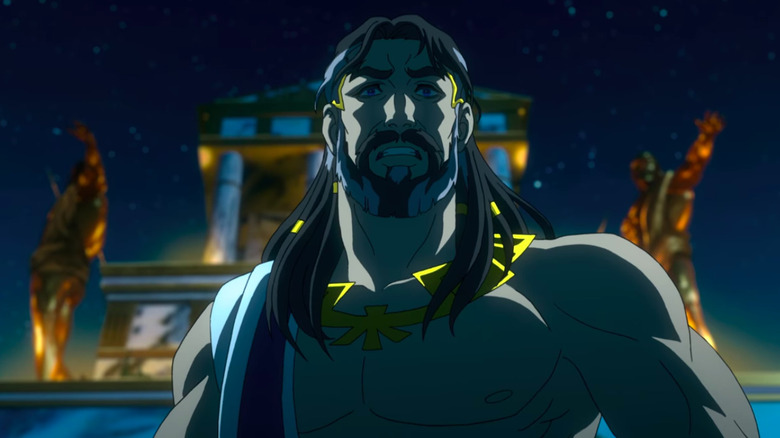 Netflix
Fans are also gearing up for the possibility of Zeus' resurrection. In the final episode, Zeus was seemingly killed at the hands of a giant. Although his demise appeared permanent, anything can happen when you're dealing with gods. The show has demonstrated that Zeus could possibly be alive somewhere. Even though Seraphim was fatally stabbed, his soul is still alive in the underworld with Hades, a plotline that implies that Zeus might also return. 
Since Zeus played such an integral role in Season 1, some viewers would appreciate more time with the character. "I'd kinda like him back. I feel like Heron seriously needs a father figure especially during him discovering his demi God abilities. Plus, I don't think it would be TOO far fetched if he survived," wrote Reddit u/peachyShoob101. Heron most likely wouldn't have succeeded without Zeus' help, so he'll definitely be needing more guidance in Season 2. Whether that support comes from Zeus, another god, or a mortal is anyone's guess. However, some fans think that the narrative needs to move on. "Zeus' actual death opens up so many things, especially if no one empathizes with him after all he did," noted one Reddit user. 
Series co-creator Charley Parlapanides revealed during an interview with Inverse that Season 2 will explore the backstory between Zeus, Hades, and Poseidon, so it looks like there's a good chance we'll be seeing Zeus again next season, even if his appearances only happen in flashback.