Blood Of Zeus Season 2 - What We Know So Far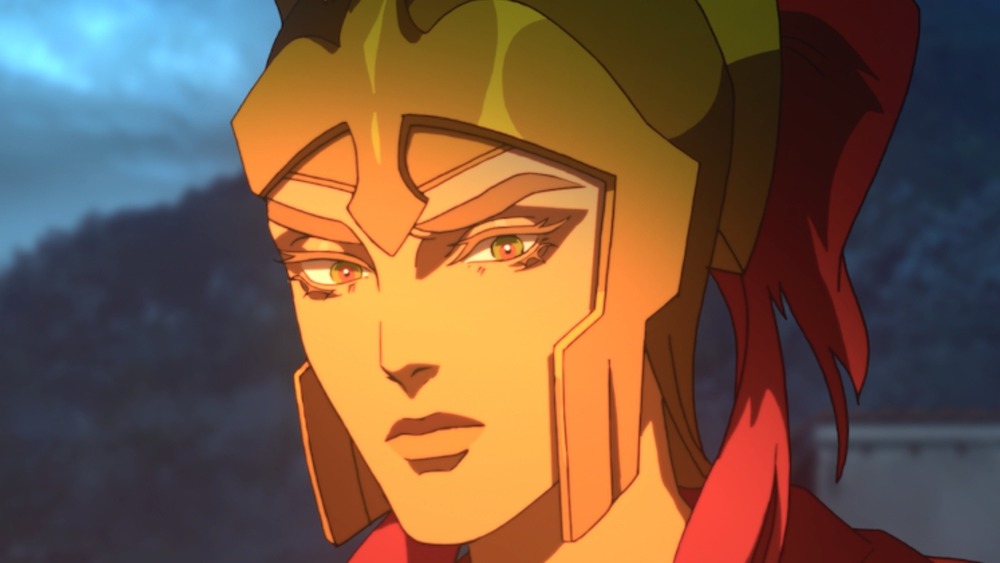 Netflix
It's hard not to draw a layman's academic connection between society's modern obsession with superheroes and the Greek myths of old. Both deal with larger-than-life characters who have epic battles with those who wish to do humanity harm, after all.
As Netflix's Blood of Zeus has proven, there are still new, interesting stories to be told with the likes of Zeus, Hera, and the rest of the pantheon of gods, demigods, and giants. These characters definitely aren't how you remember them from Disney's Hercules, and there's more than a fair share of surprises along the way, so even the most studied classicist will be in for quite a ride.
Blood of Zeus was an instant smash when it first debuted on the streaming platform back in October of 2020, and the first season currently holds a 100% critics' rating on Rotten Tomatoes. It shouldn't come as a surprise, then, that Netflix was quick to order season 2. If you watched the series, then you know the season 1 finale opened the doors for major developments moving forward, so here's what we know about Blood of Zeus season 2 so far, other than the fact that it's definitely happening. 
Spoilers ahead for Blood of Zeus season 1!
What's the release date for Blood of Zeus season 2?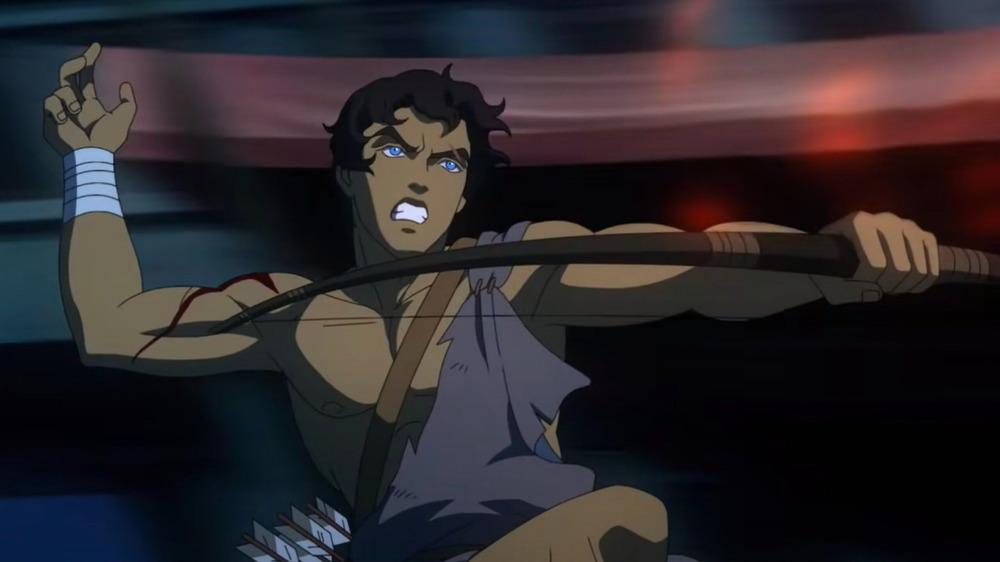 Netflix
Blood of Zeus, which was originally titled Gods & Heroes, was first announced in March of 2019 (via The Hollywood Reporter). It was released roughly a year and a half later, so one would assume a similar timetable would be in place for season 2; by that logic, it would make sense to expect more episodes at some point in the first half of 2022. It also tends to take longer to spin up a new show than it does to produce a second season, so there's a chance we'll see season 2 even earlier — especially considering the confident renewal from Netflix.
There's always the question about the extent of the impact of the COVID-19 pandemic, however. It's possible the outbreak hindered season 1, and the upcoming season could be facing similar delays. There's also the matter of how busy the production company, Powerhouse Animation, is going to be in the near future. The company is responsible for another Netflix hit series — Castlevania — which has been renewed for its fourth and final season. As long as both series maintain their quality, any lengthy wait will be worth it.
Who's in the cast for Blood of Zeus season 2?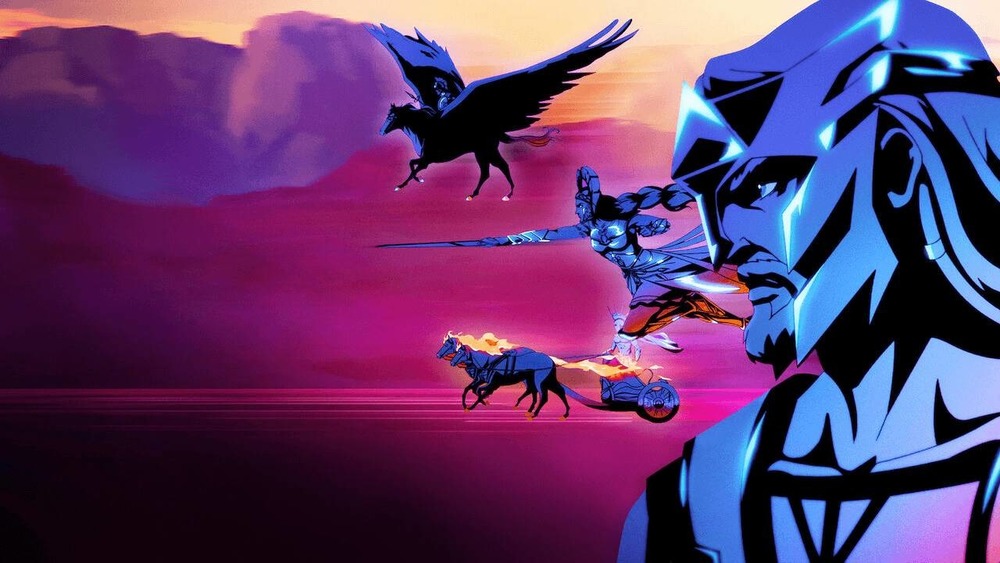 Netflix
There hasn't been any word regarding which voice actors (if any) will be joining the show moving forward, but fans should expect all their favorites from last season to come back, including Derek Phillips as Heron, Jessica Henwick as Alexia, Elias Toufexis as Seraphim, Adam Croasdell as Apollo, and Matthew Mercer as Hermes. During the season 1 finale, Zeus (Jason O'Mara) sacrificed his life to protect his wife, Hera (Claudia Christian). Hera was badly injured last time we saw her, but she managed to escape, likely to plot her next plan of attack. Regardless, as immortal gods in a universe where magic is around, a resurrection isn't out of the question, and it also sounds as though some flashbacks could be in the cards (but more on that later). Suffice to say, fans shouldn't say goodbye to these characters just yet.
There's also Hades (Fred Tatasciore) who made a brief appearance last season. It seems likely the Greek god of the underworld will be the primary antagonist in season 2, which means a much larger role for Tatasciore.
What's the plot of Blood of Zeus season 2?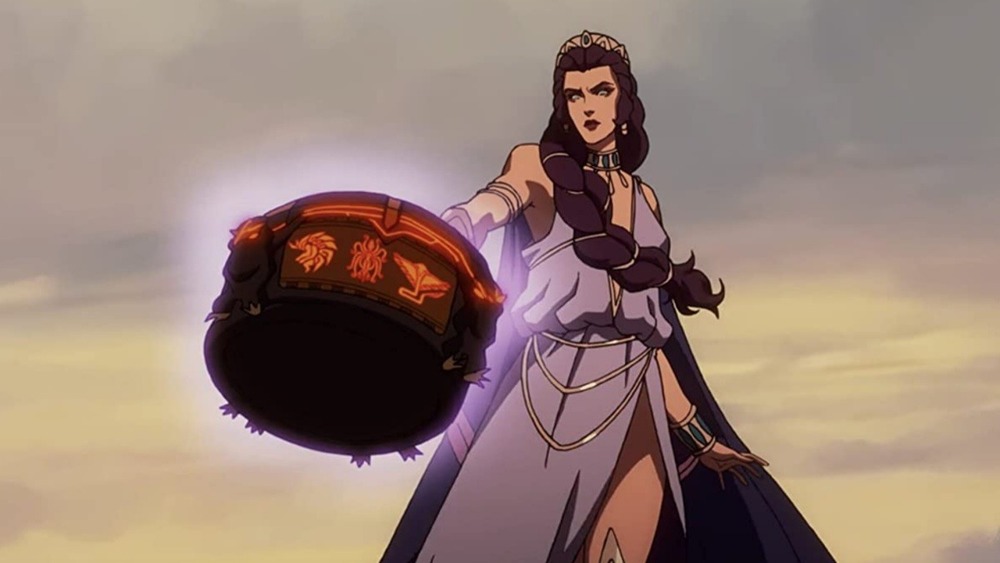 Netflix
Season 1 opened a lot of doors, and according to the show's creators, Charley and Vlas Parlapanides, season 2 will take full advantage of what's come before. In an interview with Inverse, they mention how they're already hard at work on new episodes, stating, "Fundamentally, season 1 is about Heron and Seraphim, and their stories continue in season 2. But we have a 20-page outline for season 2, and it's very much a story of Zeus, Hades, and Poseidon ... things that happened in season 1 that are really set-ups for season 2. We go back to the story of when the brothers divided the three realms of the world."
This is great news for Jason O'Mara fans who want to see him return as the god of sky and thunder, and it just keeps on getting better from there. The Parlapanides brothers mention later in the interview how they have a general plan for a five-season arc the series can take, provided it continues getting picked up by Netflix. There's a lot of Greek mythology out there, and it's exciting to think where Blood of Zeus could go from here. 
What are some theories about Blood of Zeus season 2?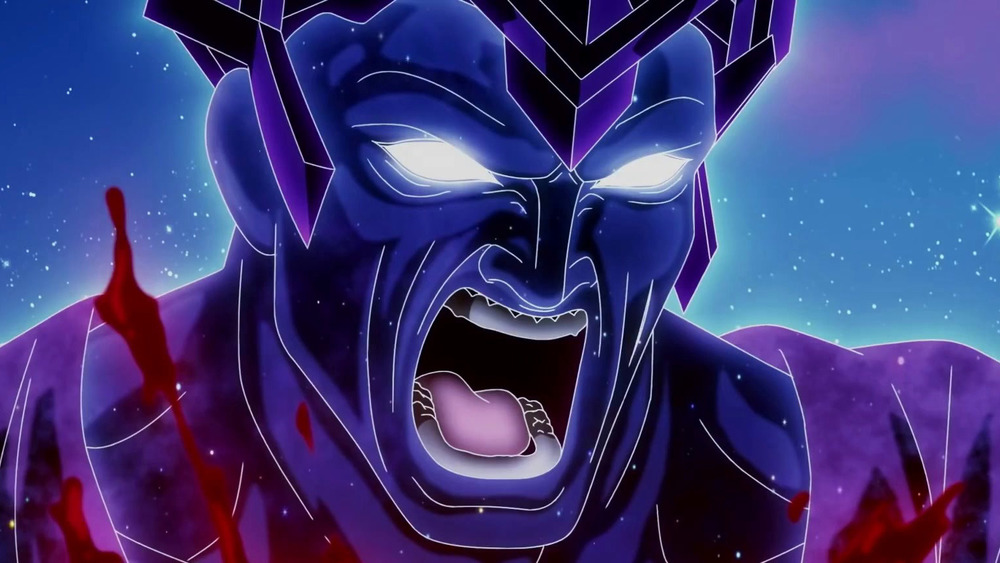 Netflix
We know Hades and Poseidon will play much larger roles going into the second season after being relegated to glorified cameos the first time around. There's a lot of history to pull from, and the writers have taken plenty of liberties with the myths — Hesiod's Theogony this is not – but we still have some idea what to expect once season 2 comes out. 
For starters, Mount Olympus is now without both Zeus and Hera. That means there's going to be a power vacuum with someone looking to gain control. Perhaps this is Hades' ultimate plan with Seraphim so that he can finally get out of his duties as ruler of the underworld and see some sunshine for a change. Given Heron's bravery during the battle with the giants, he also comes across as a prime contender for the new leader of the Olympians, but no doubt some characters would take umbrage with a demigod instead of a full-fledged god assuming power. 
This also leads into what could become a crucial plot point — Hera's return. She may be weakened, but she's not completely out yet. One could imagine a scenario where the gods appoint someone as the new ruler only for Hera to come back to resume her spot on the throne. The Greek gods are all about drama, and there are plenty of ways for their conflicts to play out in the future. 
Blood of Zeus will live on, so make sure you check out season 2 when it drops on Netflix.