Blood Of Zeus Season 2 Plot And More Details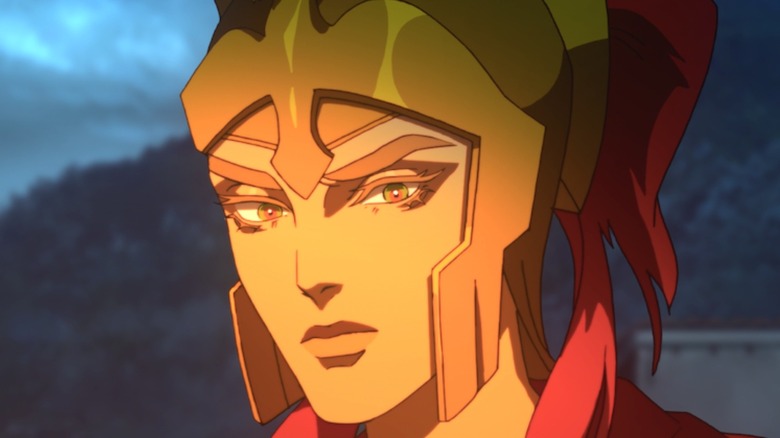 Netflix
It's hard not to draw a layman's academic connection between society's modern obsession with superheroes and the Greek myths of old. Both deal with larger-than-life characters who have epic battles with those who wish to do humanity harm, after all.
As Netflix's "Blood of Zeus" has proven, there are still new, interesting stories to be told with the likes of Zeus, Hera, and the rest of the pantheon of gods, demigods, and giants. These characters definitely aren't how you remember them from Disney's "Hercules," and there's more than a fair share of surprises along the way, so even the most studied classicist will be in for quite a ride.
"Blood of Zeus" was an instant smash when it first debuted on the streaming platform back in October of 2020, and the first season still holds a 100% critics' rating on Rotten Tomatoes. It shouldn't come as a surprise, then, that Netflix was quick to order Season 2. If you watched the series, then you know the Season 1 finale opened the doors for major developments moving forward, so here's what we know about "Blood of Zeus" Season 2 so far — other than the fact that it's definitely happening. 
Spoilers for "Blood of Zeus" Season 1 ahead.
When will Blood of Zeus Season 2 be released?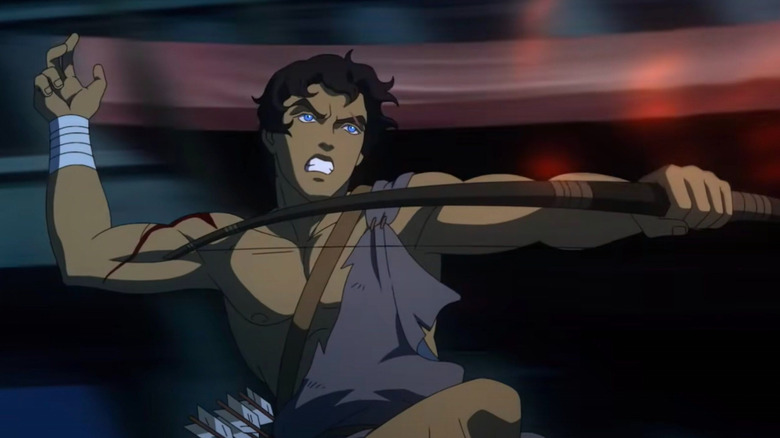 Netflix
"Blood of Zeus," which was originally titled "Gods & Heroes," was first announced in March 2019. It was described as "an anime series based on legends of Greek mythology" by The Hollywood Reporter, which wasn't entirely accurate. It was made outside of Japan and therefore is technically not an anime (American company Powerhouse Animation Studios combined with South Korean studios Mua Film and Hanho Heung-Up to bring the series to life), but the Hollywood trade was right about the show being based on Greek mythology. It was released under the name "Blood of Zeus" roughly a year and a half later.
Unfortunately, we're already way past that timeline regarding Season 2 — the sophomore season was announced in December 2020, and we're now into the latter part of 2023 with no further info on when it might be available to stream. At this point, there's no telling when we're going to get it. We'll have to wait for an official announcement from Netflix, but with no trailer to speak of, a 2023 release doesn't seem very likely.
Matters have been complicated by the fact that Powerhouse has been busy working on another faux-anime for Netflix, "Castlevania: Nocturne." A spin-off/sequel following vampire hunter Richter Belmont, this series has always been in front of "Blood of Zeus" Season 2 in the development queue. However, the good news is that it's almost here: The latest "Castlevania" entry, which follows Belmont during the French Revolution, is scheduled to drop on the streamer on September 28, 2023. Once "Nocturne" is out of the way, it should be full steam ahead for "Blood of Zeus" Season 2, but it will probably be 2024 at the earliest now.
What's the plot of Blood of Zeus Season 2?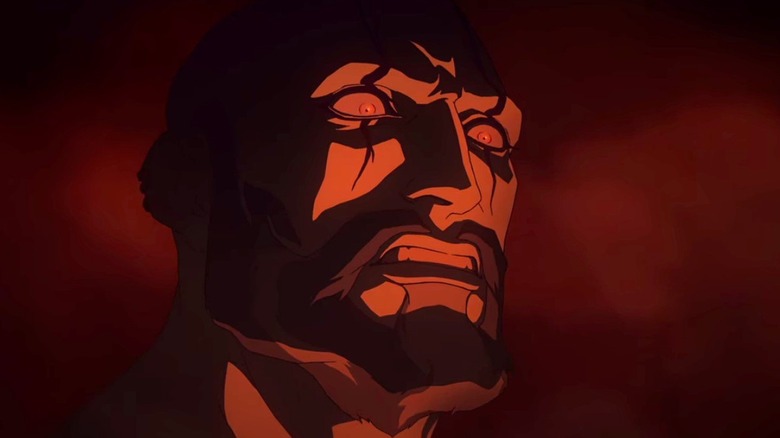 Netflix
What's important to note is that Heron, the show's protagonist, and his half-demon brother Seraphim, the antagonist, are both inventions for the show and are not figures from Greek mythology. However, most of the characters around them are taken straight from the myths, including Heron's father Zeus. The almighty Zeus is known as the ruler of the sky, while his brother Poseidon is the ruler of the ocean. But they have another brother: Hades, who shows up right at the end of Season 1.
According to Greek mythology, Zeus, Poseidon, and Hades took down their father — the Titan known as Cronus — and shared the spoils between them. Hades took charge of the underworld, which is where Seraphim is heading as the first season comes to a close. He tells Seraphim that the underworld is "far worse than you can imagine," but that he can help him avoid it if he swears loyalty to him. Season 1 opened a lot of doors, and, according to the show's creators Charley and Vlas Parlapanides, Season 2 will take full advantage of what's come before.
"Fundamentally, Season 1 is about Heron and Seraphim, and their stories continue in Season 2," Charley Parlapanides told Inverse. "But we have a 20-page outline for Season 2, and it's very much a story of Zeus, Hades, and Poseidon." He goes on to say that "things that happened in Season 1 that are really set-ups for Season 2. We go back to the story of when the brothers divided the three realms of the world." The Parlapanides brothers have a general plan for a five-season arc, they confirmed. There's a lot of Greek mythology out there, and it's exciting to think where "Blood of Zeus" could go from here. 
Who is starring in Blood of Zeus Season 2?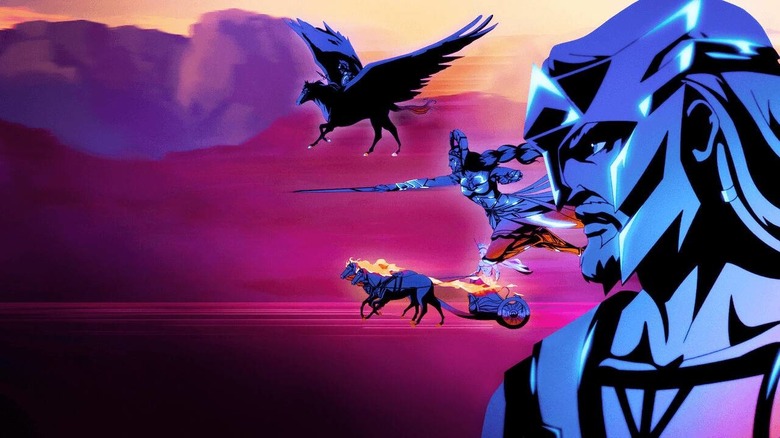 Netflix
There hasn't been any word regarding which voice actors (if any) will be joining the show moving forward, but fans should expect all their favorites from last season to come back, including Derek Phillips (Billy Riggins in "Friday Night Lights") as Heron, Jessica Henwick (Nymeria Sand in "Game of Thrones") as Alexia, Elias Toufexis (Kenzo in "The Expanse") as Seraphim, Adam Croasdell (Lord Bothwell in "Reign"), and Matthew Mercer of "Critical Role" fame as Hermes.
During the Season 1 finale, Zeus (Jason O'Mara, who has voiced Batman on several occasions and is perhaps best known for his turn as Wyatt Price in "The Man in the High Castle") sacrificed his life to protect his wife Hera (Claudia Christian, famous among sci-fi fans for playing Susan Ivanova in "Babylon 5"). Hera was badly injured the last time we saw her, but she managed to escape and is likely hiding out somewhere plotting her next move. And, given his status as the King of Olympus and God of Thunder, a resurrection isn't out of the question for Zeus, so fans shouldn't say goodbye to him just yet, especially given the fact that the creators have teased further involvement.
Speaking of comments from the Parlapanides brothers, it's clear that Hades (Fred Tatasciore), who made a brief appearance toward the end of Season 1, will play a larger role in the upcoming sophomore season. It seems likely that the ruler of the underworld will be the primary antagonist in Season 2, which means a much larger role for Tatasciore, a veteran voice actor with over 900 credits to his name. He's recently plied his trade in the likes of "The Legend of Vox Machina," "Star Trek: Lower Decks," and "Marvel's Moon Girl and Devil Dinosaur."
What are some theories about Blood of Zeus Season 2?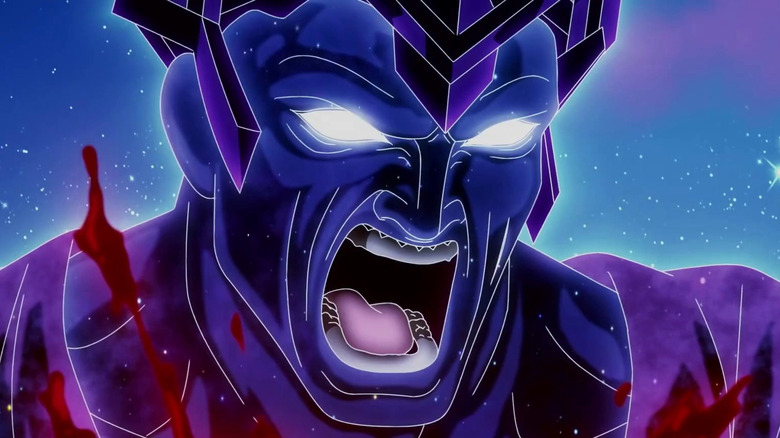 Netflix
We know Hades and Poseidon will play larger roles in Season 2 after being relegated to glorified cameos the first time around. Elsewhere, Mount Olympus is now without both Zeus and Hera. That means there's going to be a power vacuum with someone looking to gain control. Perhaps this is Hades' ultimate plan with Seraphim — maybe he will finally get out of his duties as ruler of the underworld and see some sunshine. Given Heron's bravery during the battle with the giants, he also comes across as a prime contender for the new leader of the Olympians, but no doubt some characters would take umbrage with a demigod instead of a full-fledged god assuming power.
This leads into what could become a crucial plot point — Hera's return. She may be weakened, but she's not completely out of the picture yet. One could imagine a scenario where the gods appoint someone as the new ruler only for Hera to come back and claim her rightful place on the throne. The Greek gods are all about drama, and there are plenty of ways for their conflicts to play out in the future. After all, there's a lot of mythology to pull from.
Yes, the writers have taken plenty of liberties with the myths so far — Hesiod's "Theogony" this is not — but we still have some idea of what to expect from "Blood of Zeus" based on the ancient texts. For example, we're yet to explore the story of Zeus' father Cronus, the leader of the first generation of Titans. In Greek mythology, the Giants came into being when Cronus castrated his father Uranus — they were born from his blood. There's a lot of dark places the show can go in subsequent seasons.
Where to stream Blood of Zeus Season 1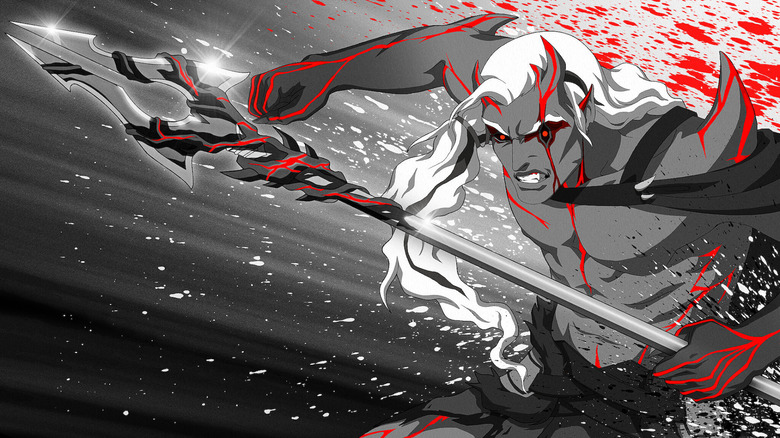 Netflix
"Blood of Zeus" is a Netflix original, which means it's only available to view on the platform. As with all other Netflix properties, the show is not available for purchase as a digital or hard copy. All eight episodes of "Blood of Zeus" Season 1 remain available to stream on Netflix at the time of this writing in 2023. The official synopsis listed on the website is as follows: "A commoner living in ancient Greece, Heron discovers his true heritage as a son of Zeus, and his purpose: to save the world from a demonic army."
How much does Netflix cost these days, you may be wondering? Well, the streaming giant now offers four different tiers of membership, starting at the ad-supported $6.99 a month at 780p resolution. The subsequent tiers are all based on video quality and contain no ads, set at $9.99 (720p), $15.49 (1080p), and $19.99 (4K). The company no longer offers free trials, "but you have the freedom to change your plan or cancel online at any time if you decide Netflix isn't for you," the website's help section states.
If you know someone with Netflix and you're thinking about asking for their password so you can check out "Blood of Zeus," you can think again — the company has started cracking down on password sharing. "The streaming service began rolling out a system that charges fees for 'extra member' subaccounts when people outside one household use the same membership, launching in Canada, New Zealand, Portugal and Spain," Cnet confirmed in February 2023. "More countries, including the U.S., are expected to get the new charges as the initiative rolls out globally."