The Last Movie Paul Sorvino Was In Before He Died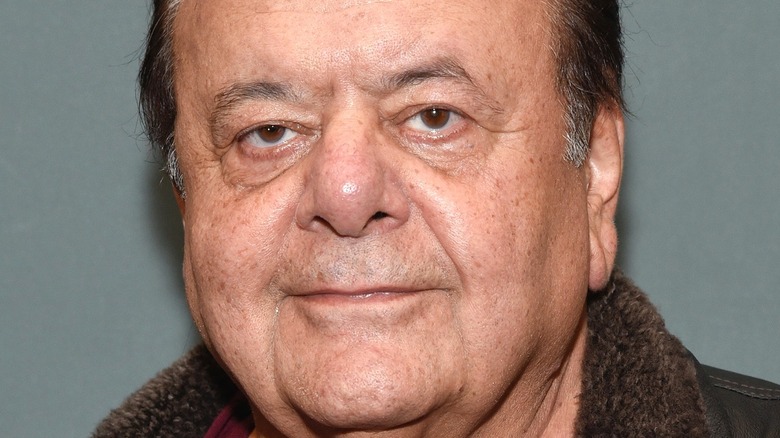 Matthew Eisman/Getty
Veteran film and television star Paul Sorvino, whose career spanned over five decades, died today from natural causes at the age of 83. Though many of the actor's best-known performances occurred in the '90s, including his role as Paul Cicero in Martin Scorsese's "Goodfellas," his stint as NYPD's Phil Cerreta in the original "Law & Order," and his formidable portrayal of Fulgencio Capulet in Baz Luhrmann's "Romeo + Juliet," Sorvino was consistently prolific throughout his career, giving a number of memorable performances throughout the '70s, '80s, and early-to-mid aughts.
For example, he starred with James Caan in the 1974 crime drama "The Gambler," gave a memorable performance as revolutionary Louis Fraina in 1981's "Reds," starred in a plethora of TV series between 2000 and 2019 (including Epix's "Godfather of Harlem"), and won numerous awards for his acting, even well into his later years (via IMDb). Suffice it to say, Sorvino had little trouble maintaining his relevance, versatility, and demand, despite being popularly known for playing gangsters or cops. 
In the last role the legendary actor tackled prior to his death, Sorvino stepped into the world of the edgy, independent thriller once again.
Sorvino starred in Adam Marino's The Ride
According to IMDb, the last film Paul Sorvino starred in prior to his death was director Adam Marino's "The Ride," wherein he stars alongside his wife, Dee Dee Sorvino. Though the film, a thriller that follows a young pregnant woman on the run from tragedy, is still in post-production, Sorvino can be seen in its already-released teaser trailer, available on YouTube and on "The Ride" official blog. 
"The Ride" also stars relative newcomer Savanah Joeckel and former "Lois & Clark" and "Supergirl" actor Dean Cain. In the teaser, Sorvino can be seen comforting and advising Joeckel's character. "I'm pretty desperate for a glass right now, to be honest," she says (a glass of alcohol, presumably) to which Sorvino's Paulie Amato replies, "No way. You got a beautiful child growing in you." 
Interestingly, there's decidedly less information to be found regarding Sorvino's penultimate role, as a character named "Grandpa" in Jeffrey Obrow's social media-based thriller "Pursued" (via LACHSA), though the film is listed as having been completed. IMDb also reveals that Sorvino was in the midst of filming Danny Bellens' "My Jurassic Place" at the time of his death, and was potentially going to appear in the announced TV movie "The Chameleon," written by Steve Feke. 
Sorvino previously worked with Reel Fire Entertainment's Marino on 2019's "Beneath the Leaves," in which he starred alongside his daughter, Oscar-winner Mira Sorvino.