The Devastating Death Of James Caan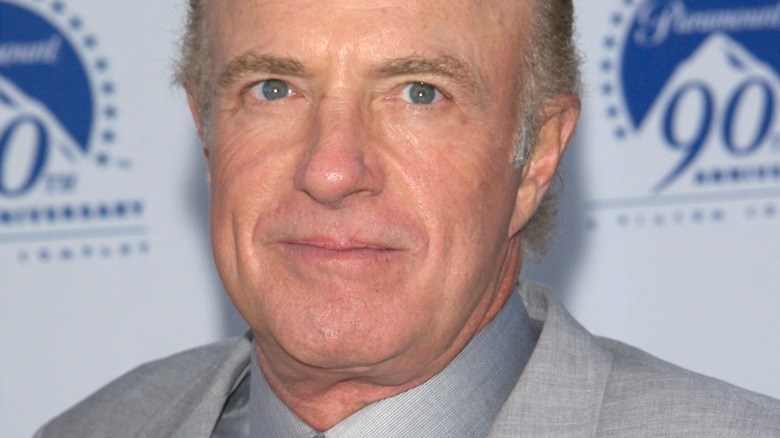 Featureflash Photo Agency/Shutterstock
On July 6, 2022, beloved actor James Caan died at the age 82, according to an official statement released via Twitter. The cause of the entertainer's death has not been confirmed.
The news of Caan's death emerged when his official account tweeted the following: "It is with great sadness that we inform you of the passing of Jimmy on the evening of July 6. The family appreciates the outpouring of love and heartfelt condolences and asks that you continue to respect their privacy during this difficult time."
Caan was among the most prominent silver-screen presences of his generation, and his penchant for portraying tough characters landed him classic roles like Sonny Corleone in "The Godfather," and Frank in "Thief." However, he was capable of playing a wide array of roles, and his memorable turn as injured writer Paul Sheldon opposite Kathy Bates' deranged fan Annie Wilkes in "Misery" is a stellar example of his nuance.   
The actor is survived by his five children, Tara, Scott, Alexander, James Jr., and Jacob (via Closer Weekly). Out of the quintet, Scott Caan has followed in his father's footsteps, and he's noted for his starring role in "Hawaii Five-0," as well as his movie roles in "Boiler Room," "Gone in 60 seconds," "Varsity Blues," and "Ocean's Eleven" and its two sequels. 
James Caan knew how to live his life to the fullest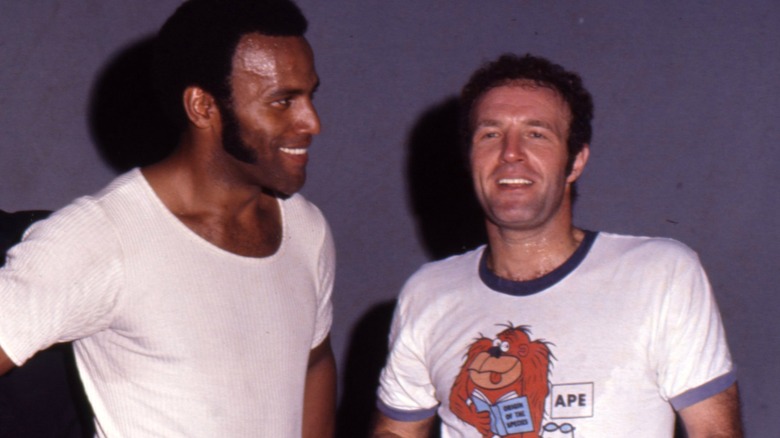 Michael Ochs Archives/Getty Images
James Caan was aware of his reputation as a portrayer of tough men, and in a 2021 interview with The Independent, he noted that he sometimes found the niche hard to swallow. "I was always cast as Mister Tough Guy or Mister Hero," he said. "They wouldn't let me do much else." The entire interview painted the portrait of a old-mold Hollywood star at the sunset of his career, reflecting on the paths he took through the industry and ways he might have felt pigeon-holed by type. "I really do wish I had an Academy Award," he lamented, with characteristic honesty. "But listen, here's what you gotta know. Number one: anybody who gets cancer [in a movie] automatically wins the Academy Award that year. Number two: I sound like I'm bitter, and I am!"
To be fair, he was also known for turning down some extremely memorable parts. According to TV Guide, he was offered roles in classic movies like "Apocalypse Now," "One Flew Over the Cuckoo's Nest," and "Kramer vs Kramer," but ended up skipping them all. "The Godfather" provided his no-doubt closest brush with Oscar glory, and if you were wondering whether or not Caan recognized the missed opportunity — he did. "Brando gets Best Actor? Now, wait a minute," he told The Independent. "How is it possible that Al was a supporting actor in The Godfather? It makes no sense. And then to have it make even less sense, the winner of the Best Supporting Actor award that year was Joel Grey!"
There will never be another performer quite like James Caan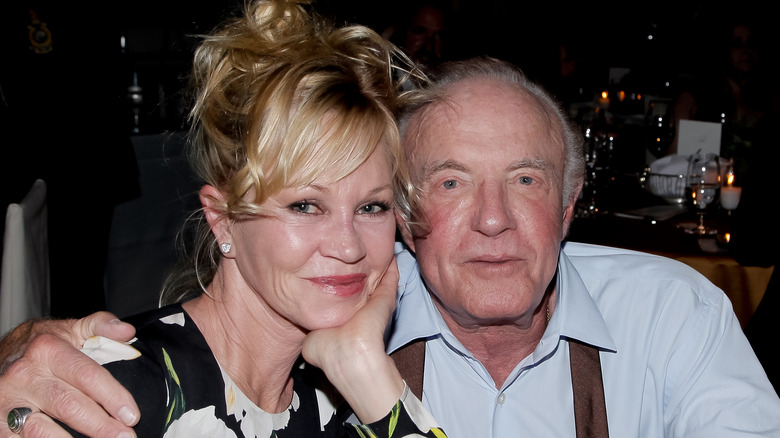 Tibrina Hobson/Getty Images
Caan's personal life very much echoed his on-screen reputation. He had a penchant for the hard-partying movie lifestyle, and married and divorced multiple times. Per Contact Music, at one point, he even lived in the legendary Playboy Mansion for an entire year, only leaving the place because he started to fear that he'd get too detached from reality. His active life left him with an impressive amount of battle scars. "I've got 14 screws in my left shoulder, six in my right, and three in my elbow," Caan said in 2021. "One in my wrist, two in the other wrist, and one in each ankle."
The Bronx-born performer spent most of his early life Queens, and even played Division I football at Michigan State University. As he once recounted in an interview with James Lipton on "Inside the Actor's Studio," he got his first formal acting training from the legendary acting teacher Sanford Meisner. A renaissance man in the truest since, Caan lived a life of mythic proportions.
There will never be another performer quite like him.