Naked And Afraid Contestant Tragically Dies At 35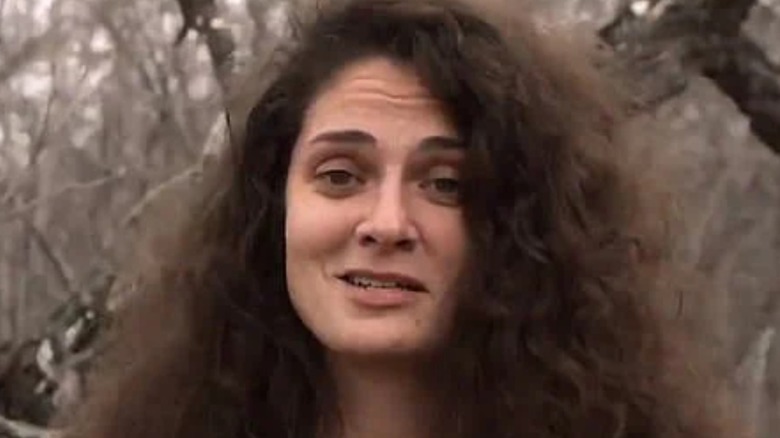 Discovery
Fans of the Discovery Channel's "Naked and Afraid" — a reality TV competition that pits two ambitious (and naked) survivalists against the elements for 21 days — know the series is as much about a given episode's contestants and their dynamic as it is about whether or not they make it to the end of their journey. The series premiered in 2013, and is still going strong nearly a decade later. It's also birthed a handful of all-star-oriented spin-offs, including "Naked and Afraid of Love," "Naked and Afraid: Savage," and the Emmy-nominated "Naked and Afraid: XL," a 40-day team challenge that drops a group of former contestants into a harsh wilderness, where they must work together to make it to "extraction day." 
On July 17th, a memorable contestant who appeared in Season 7 of "Naked and Afraid" and Season 4 of "XL," Melanie Rauscher, passed away at a residence in Prescott, Arizona. In the self-described extreme camper's Season 7 appearance, she bonded with her avid hunter and amateur survivalist partner to conquer the alligator, snake, and wild boar-infested Atchafalaya Basin, Louisiana's largest swamp. In her return to the series in Season 4 of "XL," she kept her spirits up while struggling under the unforgiving rays of the Selati River Basin's harsh and penetrating sun. At the time of her recent death, she was just 35 years old. 
Season 7's Melanie Rauscher has passed away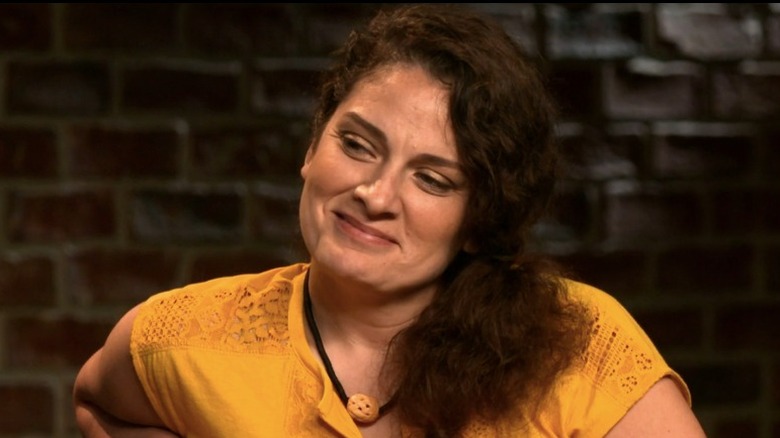 Discovery / Amazon Prime
As Corey Kasun, a representative for the Prescott Police Department, told TMZ, reality star and survivalist Melanie Rauscher was dog sitting at a home in the area when she died. When the owners returned from vacation, they found Rauscher deceased in the guest bedroom. Police say they were no obvious signs of foul play, nor did they find any remnants of drug paraphernalia. The Yavapai County Medical Examiner will be performing an autopsy, the outlet reports, but at this time, the cause of Rauscher's death remains unknown.
Rauscher's obituary reveals that at the time of her death, the Old Dominion University alum, U.S. Navy and Iraq War veteran, animal lover, adventurist, and passionate Eagles fan was employed by the Prescott VA Medical Center. "She was a natural comedian," the obit reads, "and her wit was unmatched. Melanie's boisterous laugh will echo in the hearts and minds of her loved ones forever." 
In her time on both "Naked and Afraid" and "Naked and Afraid: XL," the wit and humor mentioned in the statement left an indelible mark on her partner and teammates.
Rauscher shared a strong bond with her Naked and Afraid partner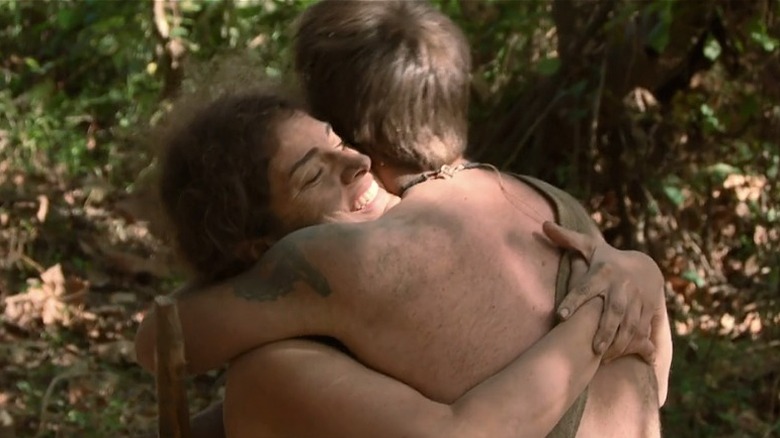 Discovery / Amazon Prime
Rauscher joined survivalist Jeremy McCaa on his redemption journey in "Naked and Afraid" Season 7, Episode 9, "Curse of the Swamp," after his previous partner tapped out after just five days. Though the series teased guests with potential conflict, saying the avid hiker's "direct, no nonsense style could clash with a partner as easygoing as Jeremy," the pair hit it off right away, and completed their 21 and 25-day journeys in Episode 10, "Curse of the Swamp: Part 2." At the onset of their adventure, Rauscher made it clear that she won't be abandoning McCaa. "You're my jungle husband, I'm your jungle wife," she says — a dynamic the pair would continue to reference throughout the competition. 
In a statement to People, McCaa remembered his friend and "Naked and Afraid" and "XL" teammate fondly: "She was like the sister I never had," he said, adding, "we shared a special bond." McCaa posted a touching tribute to Rauscher on his Facebook page as well, writing that, "We had such a chemistry on the show and it blossomed into a friendship that goes beyond words could describe [...] The world lost an amazing person." 
Speaking to People, the "Naked and Afraid XL: Frozen" alum emphasized how Rauscher always prioritized the needs of others before her own, and that all of the other contestants look back on her just as fondly. This is a claim well evidenced by her co-star the "Naked and Afraid" cast reunion in Episode 10 of "XL" ("The Lion's Den").
Rauscher's humor and enthusiasm kept her teammates going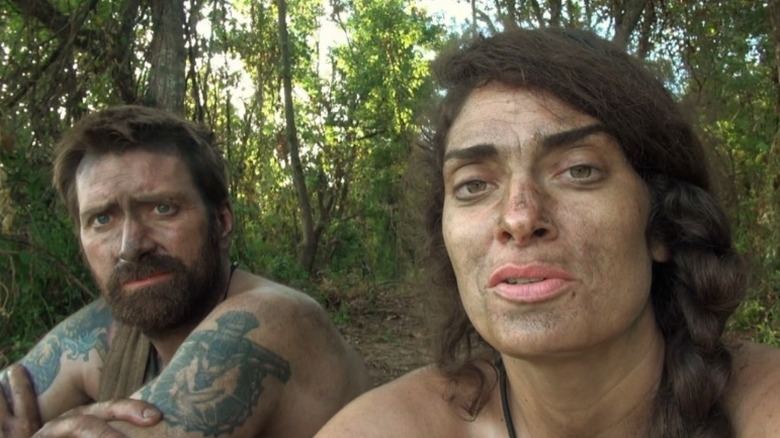 Discovery / Amazon Prime
Whether she was punning about clouds of mosquitos "bugging" her or insect bites on her rear being a "bummer" in "Naked and Afraid," or seeking cartoon villain revenge on a scorpion who bit her (again, on the rear) in "XL," Rauscher was undoubtedly one of the more comedic contestants on the long-running series. Though a dangerous reaction to the endless and extreme sun exposure caused Rauscher to tap-out before the end of the competition in the all star spin-off, her presence in six of the show's episodes (including a heartwarming reunion with McCaa) is part of what made the Season 4 journey so memorable. 
In "The Lion's Den," her "XL" teammate, Sarah Danser, spoke to and about her spirited co-star in the series reunion, with words that carry even more meaning and weight in the wake of her death. "The thing that's very unique about Mel," Danser said, "is that she offers this energy and enthusiasm and humor and fun that is immensely useful in a survival situation." To Rauscher, she said, "I don't think there was anybody else out there that we so fondly remembered, and you continued to make us smile long after you were gone."