Naked And Afraid Of Love Season 2 - What We Know So Far
Surviving in an untamed wilderness is already hard enough, but throw in the stipulation that contestants have to be naked with but one survival item of their choosing, and one gets "Naked and Afraid," a popular television series from Discovery. Now that one is naked and trying desperately to survive with whatever they can make or find, add in a romantic element and now one has the spin-off show "Naked and Afraid of Love," which has several different challenges to consider. Surviving and getting to a rescue point is one thing, but throwing in some romance? Now cast members of "Naked and Afraid of Love" really have their work cut out for them.
Locations on "Naked and Afraid" have ranged from Alaska, Florida, and Africa (via Renew Cancel TV), while the first season of "Naked and Afraid of Love" takes place on a tropical island in the Philippines and featured 16 cast members — eight male and eight female (via IMDb). The combination of a survival show, nudity, and dating proved to be a successful formula for Discovery, and it looks like they have already green-lit Season 2. But what else is known about the next installment of "Naked and Afraid of Love" so far? 
Discovery has confirmed Season 2 of Naked and Afraid of Love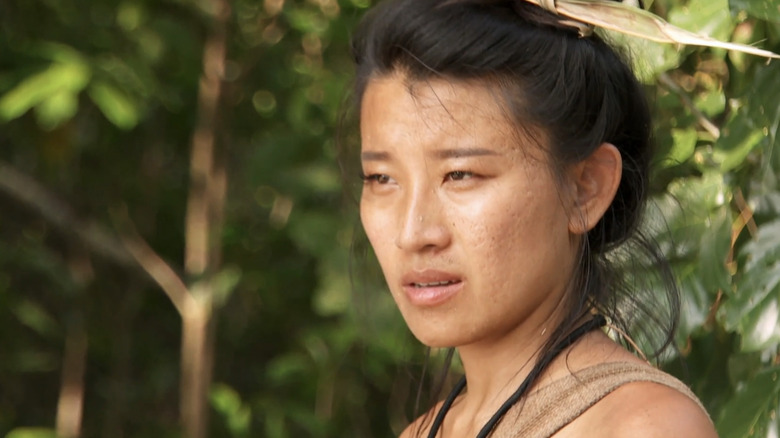 Discovery
According to Deadline, a second season of "Naked and Afraid of Love" has been given the go-ahead, but beyond that, there is little else information currently available. In the same article, Discovery's Chief Brand Officer Nancy Daniels said of the show's continuation, "We are thrilled to see audiences coming to Discovery+ for 'Naked and Afraid of Love.' ... We were excited to explore and lean into what 'Naked and Afraid' could be specifically on Discovery+ and it is gratifying to see the creative and strategy payoff. This is where it gets fun, finding creative ways to fuel both of our streaming and linear businesses, and the team is excited to see what else is possible."
Unfortunately, besides knowing that there will be a Season 2, the rest of the information regarding the show is sparse at best. It is unknown where the next season will be set, as the reality television series could return to the tropical island, or it could be set in a completely different location. Likewise, the cast and make-up of Season 2 is also unconfirmed, which means that there could be returning cast members or entirely different ones.
Needless to say, fans of "Naked and Afraid of Love" will have to wait for more information to become available.