The Sci-Fi Horror Flop Jamie Lee Curtis Regrets Filming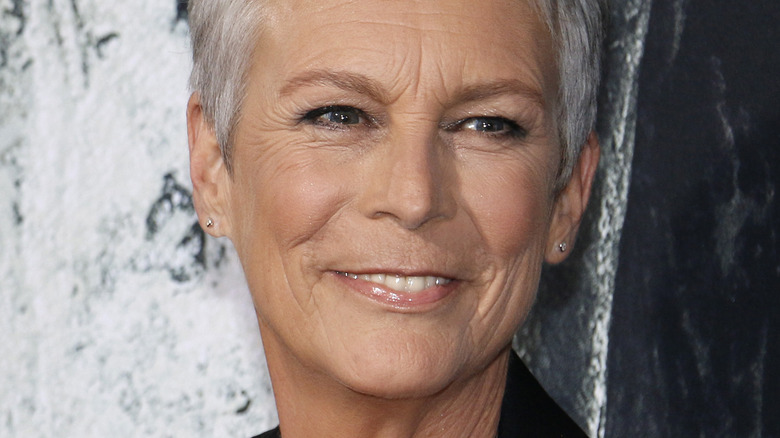 Tinseltown/Shutterstock
As the daughter of legendary stars Janet Leigh and Tony Curtis, Jamie Lee Curtis never settled for being Hollywood royalty. The actress became a major horror Scream Queen in the 1970s and 1980s, making her film debut in nothing less than John Carpenter's seminal slasher "Halloween." Curtis also did disco moves in "Prom Night," worked with Carpenter once again in "The Fog," then starred in "Terror Train" and the 1981 sequel "Halloween II."
Curtis then transitioned into roles in Hollywood studio projects, where her charm and intelligence made her perfect for comedies. She co-starred in "Trading Places," "Grandview, U.S.A.," and the title role of "A Fish Called Wanda" among other films. She also was a cop in danger in the 1990 drama "Blue Steel," as well as a housewife turned spy in the James Cameron blockbuster "True Lies." All in all, Curtis has had some incredible movie and TV roles. 
The actress has always been a candid interview subject, even telling The New Yorker that she certainly wouldn't have been cast in "Halloween" if her mother hadn't been the star of "Psycho." She admitted, "I'm never going to pretend that I just got that on my own, like I'm just a little girl from nowhere getting it. Clearly, I had a leg up." Her brutal honesty is also why she acknowledged her regret for one particular box-office disaster.
Jamie Lee Curtis thinks Virus is a horrible movie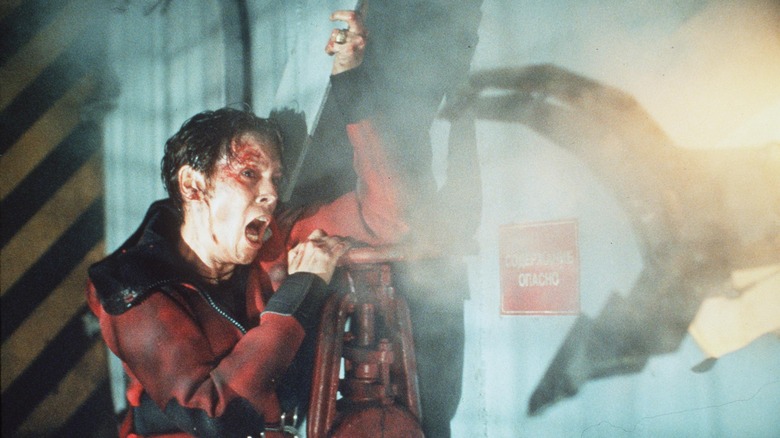 Getty Images/Getty Images
Originally based on Chuck Pfarrer's Dark Horse series, the 1999 sci-fi horror film "Virus" was meant to be a big blockbuster like fellow comic book adaptations "Spawn" and "Blade." There were even toys and a video game of the same name. Certainly, Jamie Lee Curtis and William Baldwin aboard a tugboat fighting an evil alien sounded like a good idea for a movie.
However, "Virus" turned out to be uncomparable as Curtis has expressed her regret over making it at all. She told WENN (via Express), "That's a piece of s*** movie. It's an unbelievably bad movie; just bad from the bottom." The actress also knew the film would be awful, but was powerless to do much about it adding, "I just do the best I can ..."
Curtis was right in thinking that "Virus" would end up being a disaster. The movie earned a measly 12% rating on Rotten Tomatoes from critics. Film critic Roger Ebert compared it unfavorably to the similar "Deep Rising" and wrote, "'Deep Rising' was one of the worst movies of 1998. 'Virus' is easily worse." It seemed audiences agreed as "Virus" only made about $30 million worldwide on a $75 million budget, not even getting half of the costs back.