The Suicide Squad Stars You Likely Missed In The Terminal List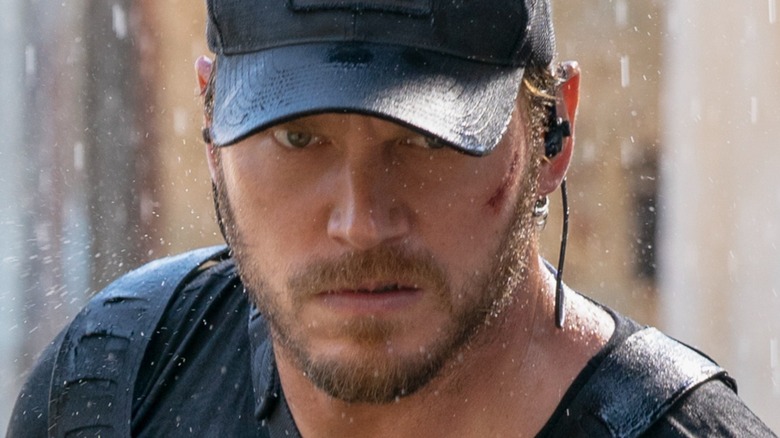 Justin Lubin/Amazon Studios
"The Terminal List" and "The Suicide Squad" are not a TV series and movie you'd expect to have very much connection at first glance. The former is a revenge thriller based on a novel by former Navy SEAL Jack Carr, following a man named James Reece (Chris Pratt) uncovering a conspiracy behind the murder of his teammates and family. The latter is a DC Comics adaptation from writer/director James Gunn that includes a giant starfish and a guy with detachable arms. 
One obvious connection between the two properties, however, is Pratt and Gunn. The two have teamed up on the "Guardians of the Galaxy" franchise, so perhaps it's this kinship that at least partially led to two cast members from "The Suicide Squad" having major roles in "The Terminal List" — which Pratt is also an executive producer on — a show that quickly became the number-one-watched series on Amazon Prime after it debuted on the platform (via Instagram). 
Considering the elaborate costumes and special effects work in "The Suicide Squad" though, you may have missed the two performers from "The Suicide Squad" sans makeup and CGI work in "The Terminal List." The pair pop up as villains who go head-to-head with Pratt's Reece, albeit in very different ways. 
Sean Gunn made Pratt's Terminal List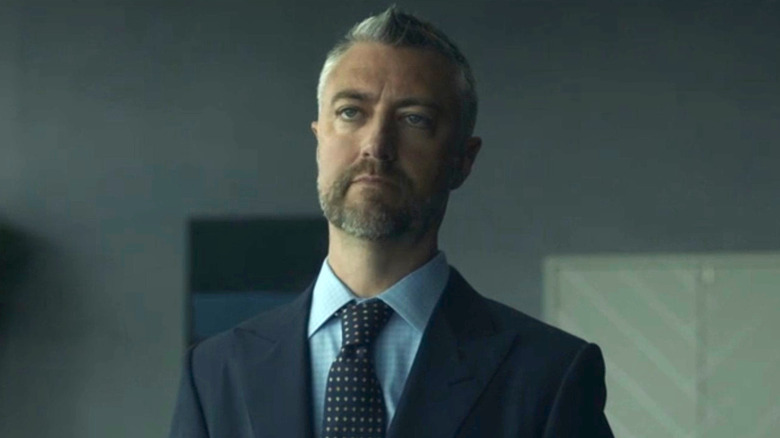 Amazon Studios
Sean Gunn, the brother of James Gunn, plays a character who unfortunately makes Reece's list of enemies in Episode 3 ("Consolidation") of "The Terminal List." Gunn's character, Saul Agnon, is the face of Capstone Industries, a security outfit Reece finds is at the center of the conspiracy behind the death of his family and team. Agnon is not one of the many muscle-bound soldiers Reece goes up against, but instead a salesman simply trying to turn a profit and keep himself ignorant of the company's dirty work.
Gunn and Pratt have worked together numerous times. Gunn appears in the "Guardians of the Galaxy" franchise as Kraglin, and he also performs as the on-set Rocket Raccoon, a character whose voice is done by Bradley Cooper. Pratt and Gunn also reprised their "Guardians of the Galaxy" roles for "Thor: Love and Thunder," "Avengers: Infinity War," and "Avengers: Endgame."
In "The Suicide Squad," Gunn appeared in dual roles as both Weasel and Calendar Man. "The Terminal List" gave him an opportunity to play a role more straight than usual though, without heavy makeup or CGI work added in. 
Gunn promoted the series in a busy summer 2022 for the actor and congratulated his longtime collaborator Pratt on its success. "Very proud to be a part of this show. Kudos to my friend @prattprattpratt, as good of a human as you'll find in show business. This is a really cool show," he posted on Instagram.
Captain Boomerang is another villain in The Terminal List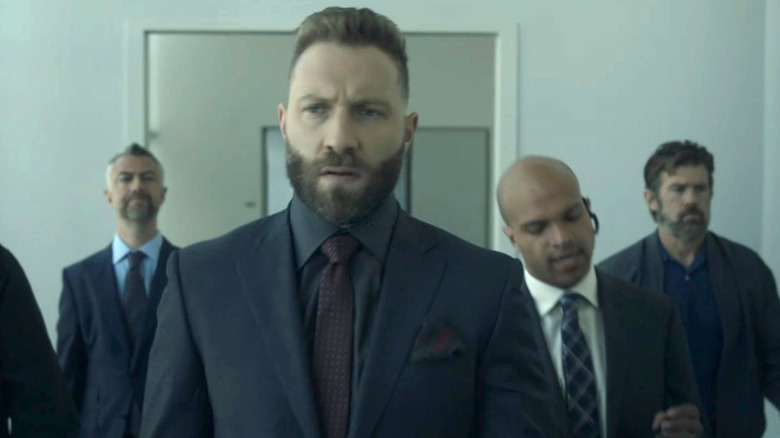 Amazon Studios
Jai Courtney was one of a handful of actors from 2016's "Suicide Squad" to continue over into 2021's "The Suicide Squad." Courtney brought laughs to both films with his mutton chops and seeming superpower to always be able to find himself a beer, no matter the situation, as Captain Boomerang.
He lost the mutton chops for "The Terminal List," in which he appears as antagonist Steve Horn, the CEO of Capstone Industries and one of the top names on Reece's payback list. Courtney is in three of the eight episodes of Season 1 ("Consolidation," "Detachment," and "Disruption") and even shares screen time with Gunn, making "The Terminal List" a reunion for the "Suicide Squad" cast members. 
Horn is a far more adjusted and calculating character than Boomerang. Horn is introduced in the series while going through a training exercise breaching rooms in a mockup building with employees, most of whom he berates afterward. We then see him jump into a suit and start wheeling and dealing behind a desk. Boomerang, on the other hand, is first seen robbing a bank, then turning on his teammates, only to be stopped by Flash (Ezra Miller). Both characters, however, stand as villains, something that's becoming a bit of a knack for Courtney, who said he has no problem being the bad guy. 
"You can't go around playing characters that everyone loves all the time. There's no fun in that," the actor said (via /Film).