Jesse Williams' Favorite Iconic Line From Grey's Anatomy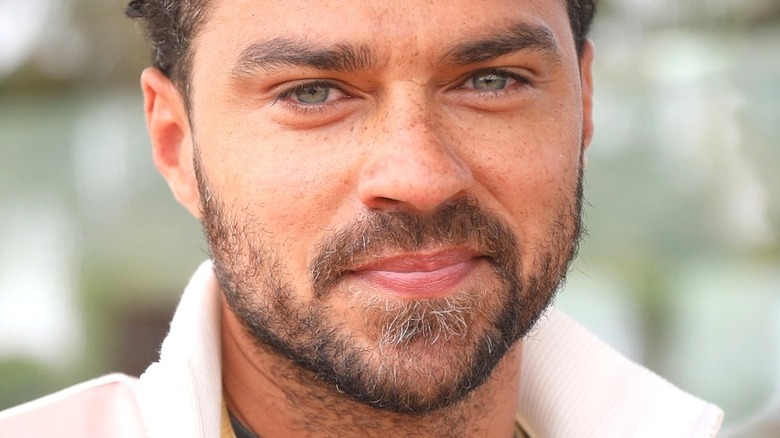 Daniele Venturelli/Getty
Although Meredith Grey (Ellen Pompeo) has been the leading lady on "Grey's Anatomy" since it first premiered, the show has done a great job of introducing new and compelling characters over the years. Played by actor Jesse Williams, Dr. Jackson Avery was one of the best things to come out of the Seattle Grace/Mercy West merger, which brought a slew of changes to the hospital. One of the reasons that Jackson was so interesting is because of the similarities he shares with Meredith. Both of their families are widely known in the medical community, a distinction that can be both a blessing and a burden. While he could have easily used his family's fame to his advantage, Jackson worked hard to earn the respect of his colleagues.
Although Jackson struggled to fit into the Avery family legacy, viewers watched him grow into a gifted surgeon with a talent for empathizing with his patients. It was his quick thinking that allowed Cristina (Sandra Oh) to save Derek (Patrick Dempsey) after he'd been shot by a gunman in Season 6, in what is considered to be one of the best episodes of "Grey's Anatomy." Jackson also formed a great working relationship with Mark Sloan (Eric Dane) before his tragic death, a bond that pushed Jackson to perfect his techniques in the OR. Williams was a great addition to the cast, and as it turns out, he has his own opinions on the show's most iconic moments. Let's look at Jesse Williams' favorite line of dialogue from the series.
Cristina reminds Meredith of her worth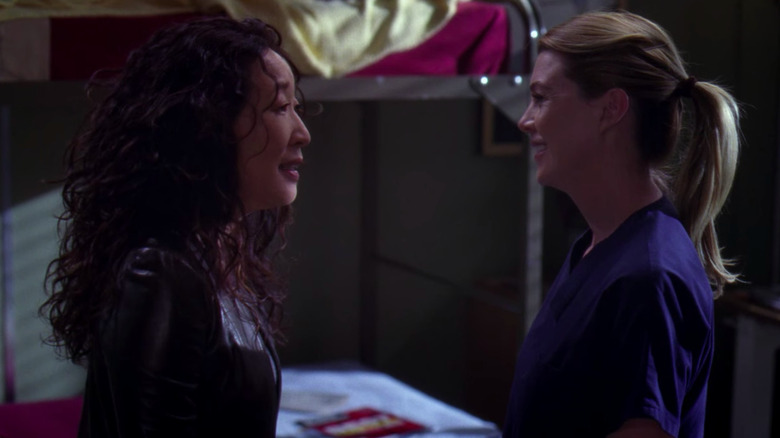 ABC
During an interview with Entertainment Tonight, the actor was asked which "Grey's Anatomy" quote is his favorite, and his answer did not disappoint. Shockingly enough, Jesse Williams' first instinct was to reference a scene his character's not even in. However, it's one of the show's most bittersweet moments.
"Cristina Yang's line to Meredith: He is not the sun, you are. It's a hell of a line." Williams said, referencing the iconic scene when Meredith and Cristina dance it out one final time before the latter leaves to run a medical center in Switzerland.
The exchange was the perfect way for the twisted sisters to say goodbye. The line also reminds Meredith to prioritize her needs in her marriage now that she won't have Cristina around. Though plenty of romantic relationships have come and gone since the show premiered, the friendship between Meredith and Cristina is one of the series' best dynamics. 
They were the one pairing fans could always rely on, so it was hard to see Cristina leave Grey Sloan Memorial at the end of Season 10, even though the move felt natural for her character. Thankfully, Cristina witnessed a few of Jackson's most memorable moments before embarking on the next stage in her career.
Jackson's most memorable storylines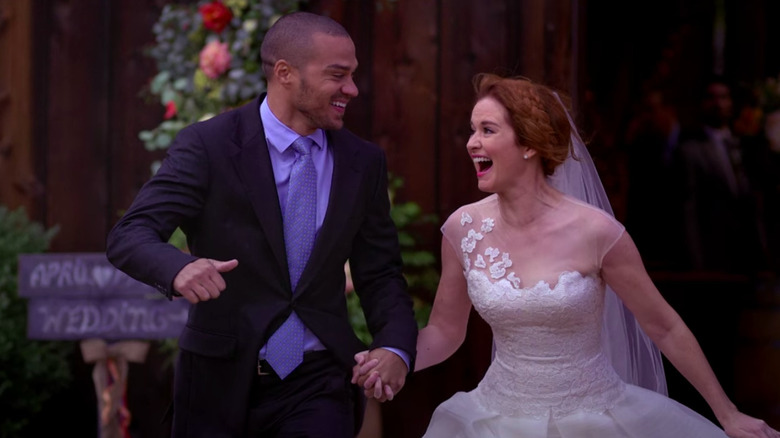 ABC
Jackson dealt with his fair share of drama while at the hospital. However, his best storyline has to be his complicated relationship with fellow doctor April Kepner (Sarah Drew). Jackson and April came to Seattle Grace together, and their friendship blossomed into love. Despite their palpable chemistry, their differences drove them apart, leading April to become engaged to a paramedic named Matthew Taylor (Justin Bruening). Jackson couldn't ignore his lingering feelings when the wedding day rolled around. He declared his love for April in front of everyone, and they ran away together.
However, longtime fans of the show know that Shonda Rhimes won't let her characters be happy for too long. Jackson and April's marriage was marred by hardship, including the loss of their infant son to a rare genetic condition. Once again, their relationship broke down, though they were shown to be on good terms for the sake of their daughter.
The couple's most significant issue was that they struggled to adjust to the other's expectations. They finally saw eye to eye when Jackson asked April to relocate to Boston with their daughter so he could work with his family's foundation. The fan-favorite couple returned for the show's 400th episode, which revealed that they reconciled after moving. It's rare to see a couple go the distance on "Grey's Anatomy," so it was nice to see April and Jackson find happiness.