This Fan-Favorite Grey's Anatomy Couple Is Set To Return For A Milestone Episode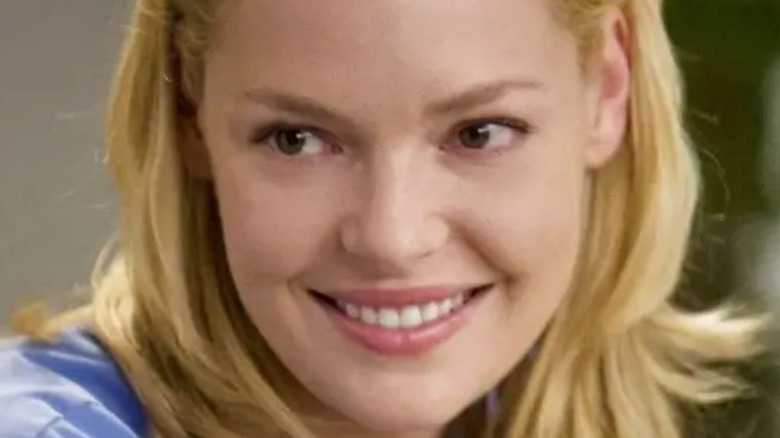 ABC
"Grey's Anatomy" arrived on ABC way back in May of 2005, and all these years later, the vast majority of its devoted fans have yet to change the channel. The latest developments in the work and personal lives of such characters as Meredith Gray (Ellen Pompeo, who has only missed one episode), Cristina Yang (Sandra Oh), and many more remain must-see TV for most viewers. Not to mention the show has been around for so long that, in some cases, it has become like muscle memory to tune in each week and catch up on the happenings at Grey Sloan Memorial Hospital.
Since its television premiere, "Grey's Anatomy" has extended to a staggering 18 seasons, making it a bit difficult for new fans to catch up. After all, that's a lot of time for characters to come and go, storylines to begin, progress, and wrap up, and noteworthy changes to come to fruition. Nevertheless, some have found the time to stream the entire series, so they're on the same page as those who've watched from day one. As the landmark 400th episode approaches, their commitment to "Gray's Anatomy" will pay off in spades.
For the Season 18 finale and 400th episode, "Gray's Anatomy" will treat viewers to the return of two fan-favorite characters.
Jackson Avery and April Kepner are back for Episode 400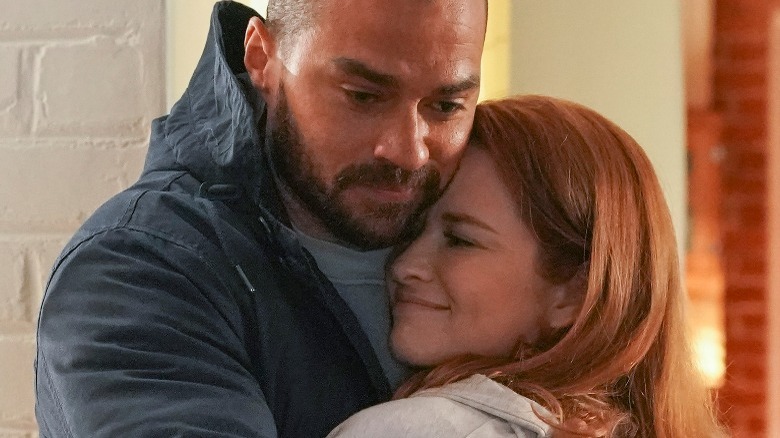 ABC
As revealed by Deadline on May 25, 2022, longtime "Grey's Anatomy" mainstays Jesse Williams and Sarah Drew — better known as Jackson Avery and April Kepner — will return to the series for the Season 18 finale. "It's the 400th episode, so we wanted to go big. Sarah and Jesse were both available and game to play, which was thrilling," told "Grey's Anatomy" showrunner and executive producer Krista Vernoff to the publication, commending Williams for his recent work on Broadway and citing her excitement for the fans to see the couple back.
For those who don't recall, the last time we saw Jackson and April, they left the hospital to live in Boston, Massachusetts, and start their lives anew. As Jesse Williams explained to The New York Times, he wanted to seek out more challenging roles after sticking around "Gray's Anatomy" for 12 years, prompting him to leave during Season 17. Meanwhile, Drew departed the series during Season 14 (via Insider), only to return briefly for Williams' farewell season so both Jackson and April could ride off into the sunset together with their daughter, Harriet (Penelope Kapudija).
The 400th episode and Season 18 finale of "Grey's Anatomy" hits the airwaves on May 26, 2022. It goes without saying that finding out what Jackson and April have been up to since saying goodbye to Grey Sloan will undoubtedly be a highlight of the night.