This Is Us Cuts Kevin Spacey Reference From New Episode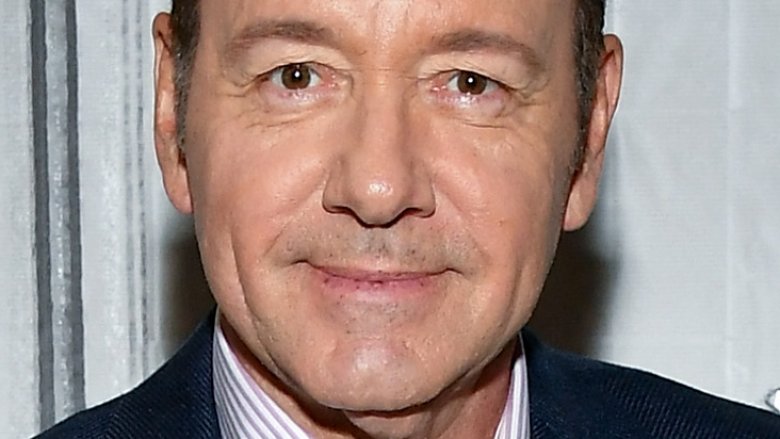 Getty Images
The minds behind NBC's hit drama series This Is Us have distanced themselves from Kevin Spacey, who recently had allegations of sexual assault made against him. 
According to TVLine, the newest episode of the show, set to air on Tuesday night, has been edited to remove a line referencing the embattled actor. 
Entitled "The '20s," the episode originally included a nod to Spacey in a flashback sequence that sees a 20-something-version of struggling actor Kevin (Justin Hartley) discovering that his roommate booked a role in a movie starring Spacey. The roommate then asks Kevin if he'd like to join him at a party the film's director is throwing. According to the outlet, that line was "written and shot weeks ago," long before the recent sexual assault allegations surfaced. 
20th Century Fox Television, the studio that produces This Is Us, released a statement ahead of the upcoming episode: "In light of recent events, the producers have decided to remove the brief reference to Kevin Spacey."
On Sunday, October 29, BuzzFeed published an interview in which actor Anthony Rapp claimed that Spacey made sexual advances toward him at a house party in 1986, when the House of Cards star was 26 years old and Rapp was just 14. Rapp, who currently appears on Star Trek: Discovery, alleged that Spacey "picked [him] up like a groom picks up the bride over the threshold" and proceeded to lay "down on top of [him]." 
Spacey later issued a statement on Twitter, explaining that he was "beyond horrified" to learn of Rapp's story, but he has no recollection of the incident Rapp claims to have taken place over 30 years ago. "If I did behave as he describes, I owe him the sincerest apology for what would have been deeply inappropriate drunken behavior, and I am sorry for the feelings he describes having carried with him all these years," Spacey wrote in his statement, which also included the actor's admission that he is gay. 
This Is Us removing a Spacey reference isn't the only public response the entertainment industry has made amidst these serious allegations. On Monday, Netflix announced that House of Cards would end with its impending sixth season. A day later, the streaming service confirmed that production on the show was indefinitely suspended. Netflix is reportedly looking into possible spinoffs of House of Cards that will not include Spacey.
The edited episode of This Is Us will air as scheduled on Tuesday at 9 p.m. on NBC.