House Of Cards Spinoffs In Development At Netflix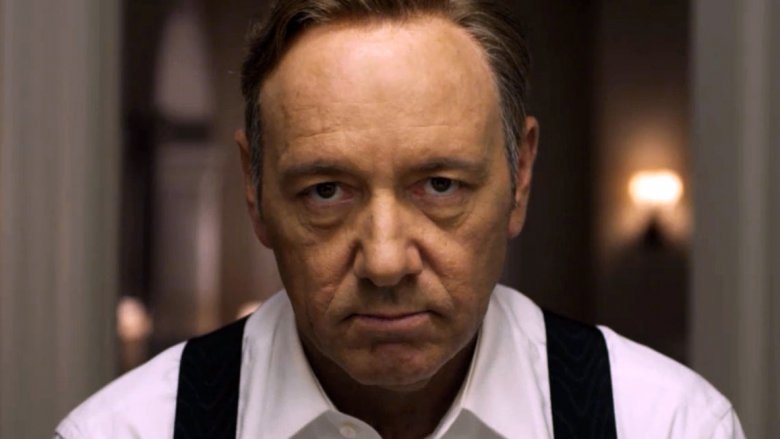 Netflix
Although House of Cards will come to an end after season 6, the universe could continue on.
Variety reports that Netflix is in the early stages of development for multiple ideas about a potential spinoff. House of Cards centers on a conniving congressman played by Kevin Spacey who becomes President of the United States thanks to his devious plotting and criminal behavior.
One spinoff concept centers on Doug Stamper, the political aid played by Michael Kelly during the first five seasons of the drama. Eric Roth, who served as an executive producer through season 4, is set to write. He's currently executive producing TNT's The Alienist. There are at least two more spinoff ideas, but no writers are attached to them. 
Netflix announced yesterday (Oct. 30) that House of Cards will conclude after the upcoming sixth season, which is currently in production in Baltimore. Although sources said season 6 was originally intended to be the final one, Netflix confirmed it less than a day after Star Trek: Discovery actor Anthony Rapp said that Spacey had sexually assaulted him when he was 14 years old. 
"Media Rights Capital and Netflix are deeply troubled by last night's news concerning Kevin Spacey," said the companies in a joint statement. "In response to last night's revelations, executives from both of our companies arrived in Baltimore this afternoon to meet with our cast and crew to ensure that they continue to feel safe and supported. As previously scheduled, Kevin Spacey is not working on set at this time."
House of Cards is the show that made Netflix a major player in original content when it premiered in 2013. The series has been nominated for 53 Emmys, including five for outstanding drama series.