Ms. Marvel's Aramis Knight Reveals Why He Wasn't Nervous About Joining The MCU - Exclusive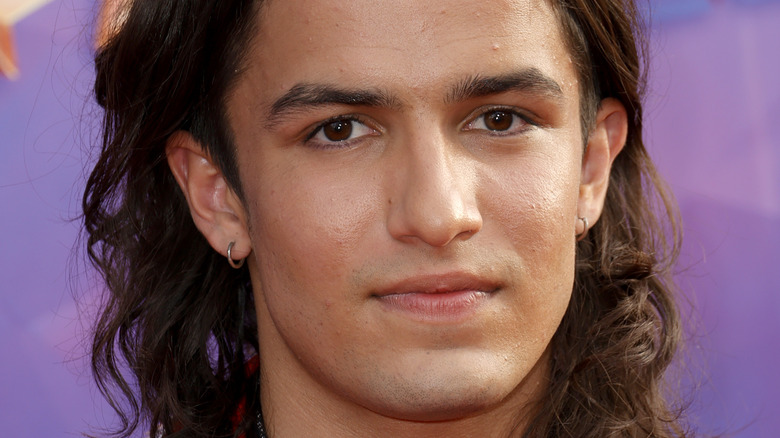 Frazer Harrison/Getty Images
Joining the MCU can be a pretty overwhelming thing for actors who aren't prepared for the level of intensity fans have for the franchise they love. Not only does joining an MCU show or film mean instant fame, but it also puts actors right in the middle of fan theories, speculation about casting, and opinions before the content is even released. While the fandom is a kaleidoscope of passionate energy and love for the Marvel universe, it can be a lot for someone who isn't used to it. Luckily for Aramis Knight, it didn't faze him in the slightest.
The actor made his MCU debut as Red Dagger in "Ms. Marvel," proving to be an ally for Kamala Khan (Iman Vellani). Given Kamala's planned appearances in upcoming projects like "The Marvels," it's likely fans haven't seen the last of Knight's Red Dagger.
During an exclusive interview with Looper, Aramis Knight revealed why he wasn't stressed about joining Phase 4 of the MCU and what was most challenging stepping into his role.
Being Red Dagger meant being ready for anything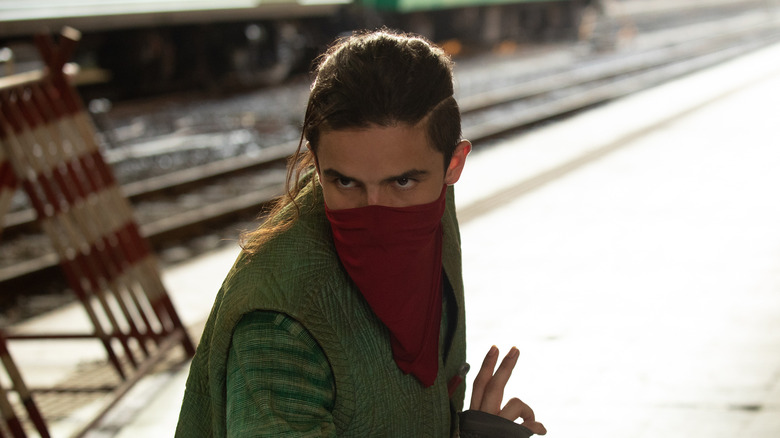 Disney+/Marvel Studios
When asked about his experience of joining the franchise, Aramis Knight said, "I actually was never super nervous about it." He added, "I find that as an actor ... A good example of this, or an analogy for this, would be like if a painter comes into your home and asks if he should take down the photos before he paints your wall, you're going to question him as a painter."
One of the key components to nailing down a character is having confidence in yourself and the character, and Knight proved himself to be the right choice for Red Dagger before he even snagged the role — and that zen attitude about the experience could have been what got him the gig. 
"When I was going in to test for this Marvel show, it was amazing. I knew it was for Red Dagger. I knew it was potentially life-changing," Knight recalled. "But going in there, I knew myself, and I knew what I had to offer. I knew what I had to bring to the series. For that reason, I lacked nerves. It was weird. I felt very, very locked into the character, and I felt like it was right for me, so there [were] very little nerves in it at all."
He embraced the challenges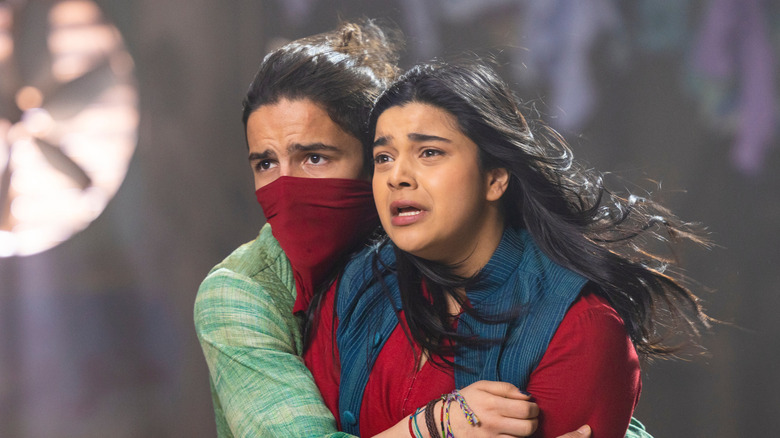 Disney+/Marvel Studios
Though Aramis Knight wasn't nervous about joining the MCU, there were still challenges in joining the franchise. "The most challenging [thing] is definitely learning a new dialect — [it's] really difficult. In general, learning an accent and being respectful to it and the work takes a lot," Knight said. "But then you add in costumes, and you add in locations, and you add in acting and ever-changing Marvel scripts. It's a tall order."
It seems that every great opportunity comes with a "but," and Knight's came in the form of an accent. Knight explained, "I remember my agents calling me and telling me that they wanted me to test, and then there was a 'but.' I'm like, 'Well, what's the but?' They're like, 'Well, you got to speak Urdu, and you got to speak in a Pakistani accent. Do you think you could do that?'"
Of course, Knight had family connections to the region, making his casting kismet. "I was like, 'Well, you know I've done it before. My grandma's from Pakistan. My grandpa's from India, which is a somewhat similar accent,"' Knight added. "I knew that I had it in me, but I'd never done it very seriously and as a job. There was a bit of pressure in that, but again, I tried to take as much pressure off myself as possible."
The first season of "Ms. Marvel" is streaming on Disney+.