Here's Where Star Trek: Strange New Worlds Is Really Filmed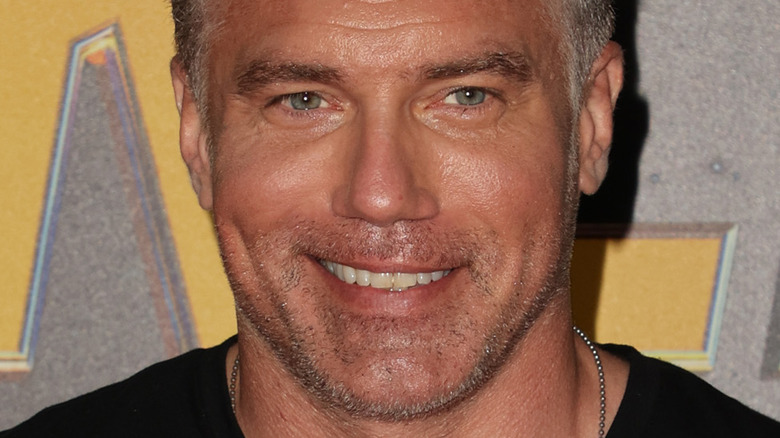 Kevin Winter/Getty Images
"Star Trek: Strange New Worlds" is one of those shows that, because of its fantastic setting, could be filmed almost anywhere. Of course, that's the case with most "Star Trek" shows. Even when there's a scene taking place on Earth, it's so far in the future that set designers and location scouts need not worry too much about making sure that the scenery looks like, say, current-day San Francisco or Los Angeles ("Picard" Season 2 notwithstanding).
For this reason, it comes as little surprise that most "Star Trek" shows were simply filmed at studios in and around Los Angeles. For most of its run, "The Original Series" was filmed on Stages 31 and 32 at the Studios at Paramount, right smack in the middle of Hollywood (via Discover Los Angeles). "The Next Generation," "Deep Space Nine," "Voyager," and "Enterprise" were also shot at the Studios at Paramount, while a great many of the outdoor scenes were simply filmed among LA's many canyons and hills.
Given how much of a throwback "Strange New Worlds" is — between its return to an episodic format, its use of so many classic characters, and its retro look – you would think that it, too, films in the LA area. But in fact, you would be wrong.
Strange New Worlds films in Toronto, Canada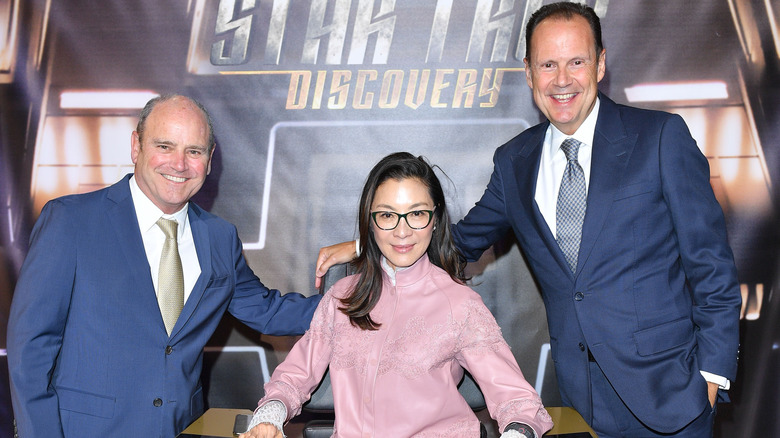 George Pimentel/Getty Images
Most exterior scenes for "Strange New Worlds" are filmed in Toronto, Canada (via The Cinemaholic). Toronto is, of course, a popular filming destination due to its high urban density and proximity to one of the largest lakes in North America (not to mention those sweet tax credits). The home of the production, however, is actually CBS Stages Canada, the first branded studio from an American entertainment company to be opened in the country (via The Hollywood Reporter), and it is located in Mississauga, a city of nearly 800,000 people located just 17 miles southwest of Toronto (via World Population Review). "Strange New Worlds" began filming there in February 2021 (via Daily Star Trek News).
Many of the backgrounds used in "Strange New Worlds" are shot in New Mexico, whose dramatic desert dunes, mountains, and other bizarre landscapes are often the starting point for CGI and other special effects. Other exterior scenes for "Strange New Worlds" have been shot at York University, a large public university on the edge of Toronto whose angular Brutalist architecture makes it an appropriate choice for anything futuristic (via LatLong.net). "Star Trek: Discovery" also shoots in the Toronto area, though most of its interior scenes have been shot at Pinewood Toronto Studios (via MovieWeb). "Star Trek: Picard," meanwhile, filmed its three seasons primarily in Greater Los Angeles (via IMDb).