Cobra Kai Star Hints At Kenny's Dark Side In Season 5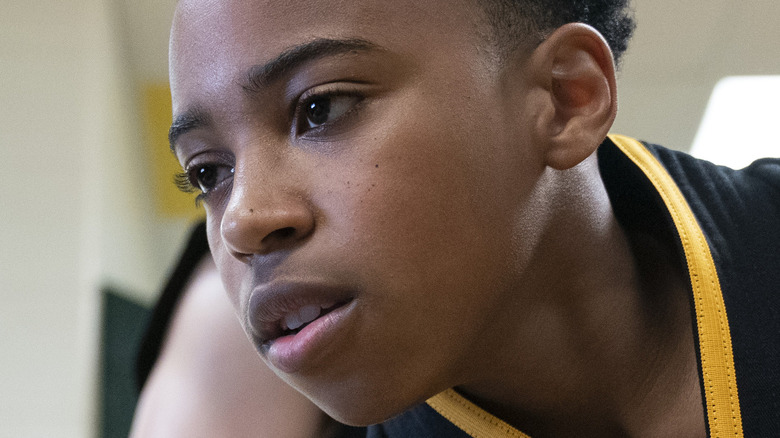 Curtis Bonds Baker/Netflix
Plenty of characters in Netflix's "Cobra Kai" have found themselves on interesting paths that have strayed to and from the wrong side of the fight in the show's epic four seasons. Thankfully, even though the name is in the show's title, some of our favorite students (and a teacher) have learned the hard way that signing up for the way of the Cobra Kai isn't necessarily the best way to go. With the likes of Hawk (Jacob Bertrand) and Miguel (Xolo Maridueña) making the right choice in switching sides and Tory (Peyton List) potentially doing the same in the future, there's a chance that some of Cobra Kai's prized fighters will all be out the door. That is, all but one.
Season 4 introduced Kenny (Dallas Dupree Young), who took up the hobby that became a way of life to fend for himself like so many before him. After being pushed too far by Anthony LaRusso (Griffin Santopietro), the initially timid soul quickly toughened up under the watchful eye of the dojo's top student Robby (Tanner Buchanan). However, doing so left him easily corrupted by Cobra Kai, just as his new mentor was on the verge of hanging up his black gi suit for good. Now, with a role model on his way to Mexico following the end of Season 4, Kenny's investment and Cobra Kai-driven rage could become even greater.
Dallas Dupree Young says Kenny has unfinished business in Season 5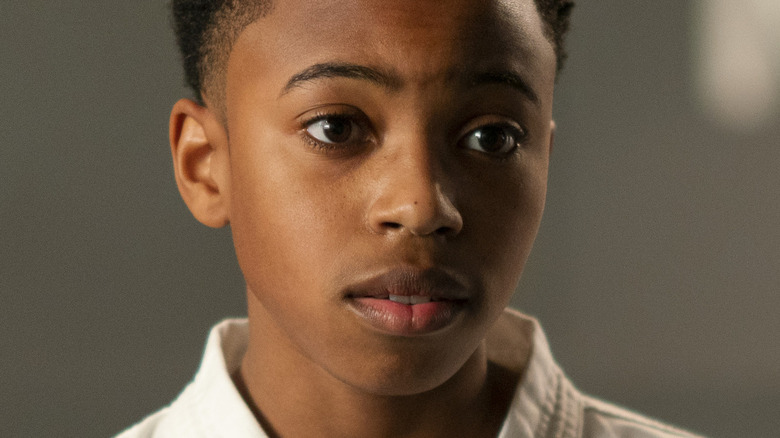 Curtis Bonds Baker/Netflix
Speaking to Hollywood Life about the next chapter in the saga fueled by fist fights and training montages, Dallas Dupree Young revealed that he has expectations of what the future holds for Kenny, and it only spells trouble for Anthony LaRusso. Following his threat to the son of Miyagi-Do's sensei, the young star teased that Kenny would stay true to his word. "That was monumental right there because that just foreshadows the upcoming season that will be coming out," he said. "He's starting to spiral out and go down this dark path."
Of course, just because there's a road in front of him doesn't mean he'll take it all the way. When asked where Kenny would be best suited, the star responsible for bringing him to life revealed that there's a better place than Cobra Kai for him to be. "Where Kenny is right now with his headspace, I'm going to have to go with Miyagi-do," said Young. "Just to learn balance and have the guidance from Daniel LaRusso. I don't think he really needs Cobra Kai." 
We can only wait and see when "Cobra Kai" Season 5 strikes back on Netflix on September 9, 2022.