The Scene In Cobra Kai Season 4 Episode 2 That Went Too Far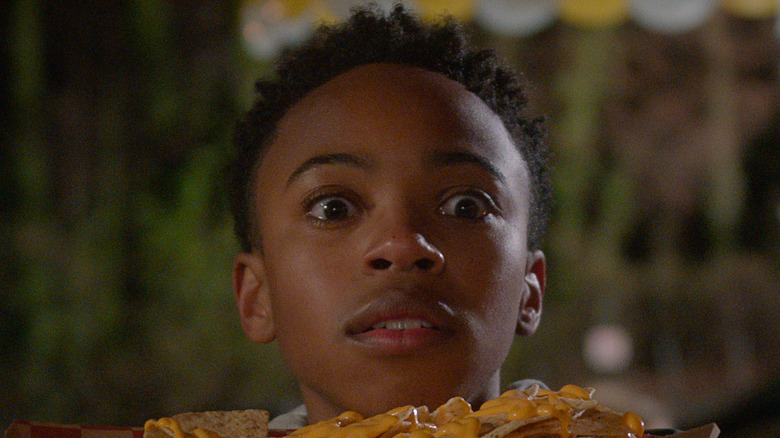 Netflix
There are bullies, and then there are "Cobra Kai" bullies. Not specifically from the titular training camp where "No Mercy" is a way of life, but a collection of bad apples in the show that vary from bitter teachers, high school students, or even some of the show's core cast. In the case of Season 4, Episode 2, though, there was one particularly nasty piece of work that caused considerable damage to another, in a way that even a judge for an All-Valley tournament might bring into question. What's more, it wasn't just any old antagonist but one of Daniel LaRusso's own family.
Since the 1st season of "Cobra Kai," Anthony LaRusso (Griffin Santopietro) has nailed the 'spoiled brat' character set with ease. Making a few appearances in Seasons 1 and 2 before being absent for most of Season 3, he returned this year to be a nuisance and pressure point to Kenny (Dallas Dupree Young), the newest addition to the series with a connection to another character from past seasons. From the off, the timid new arrival had a series of confrontations with Anthony, who made Kenny's life hell. It was one particular planned attack from the younger LaRusso, though, that may have hit a bit too close to the bone.
Anthony staged a scarring moment for Kenny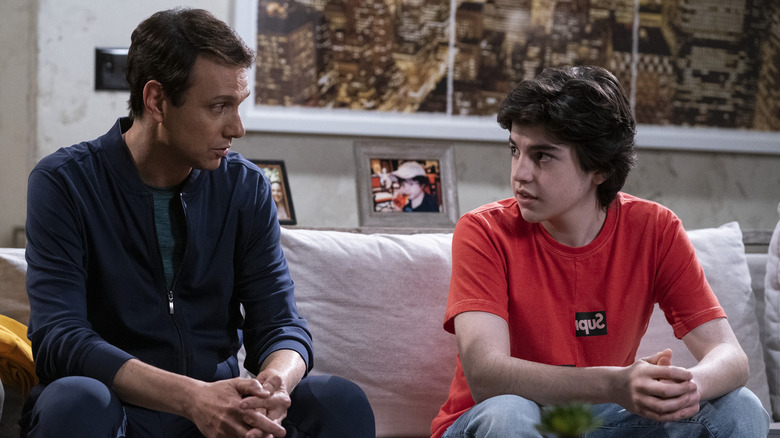 Netflix
Even though Kenny was the younger brother of Robby Keene's (Tanner Buchanan) former juvenile hall buddy, Shawn (Okea Eme-Akwari), he didn't share his thirst for fighting. That all changed, though, after Anthony and his schoolmate cronies enacted a pretty intense form of cyber-bullying. Posing as a girl from school through an online game that Kenny played, Anthony asked to meet the new kid at a fan get-together that was never going to take place. Instead, dressed in carefully made cosplay, Kenny turned up as a party of one, only to discover he was being humiliated for Anthony's amusement.
It made for a rather upsetting watch and went into familiar territory from the world of "The Karate Kid"; seeing weaker characters dressed for embarrassment, just like in the first film. It also led to Kenny's plan to join Cobra Kai becoming totally understandable and forced Anthony to learn the error of his ways, though he still suffered severe retribution from the victim he'd wronged. Besides being caught by his father, who was hugely disappointed with what his son had done, it also led to him coming face-to-face with Kenny, who had learned a host of new skills to defend himself. Anthony may have endured a karmic kick to the face, but it certainly feels like these two have unfinished business that could be resolved next season. We'll have to see if a rematch comes to fruition when "Cobra Kai" returns next year.