The Ending Of Cobra Kai Season 4 Explained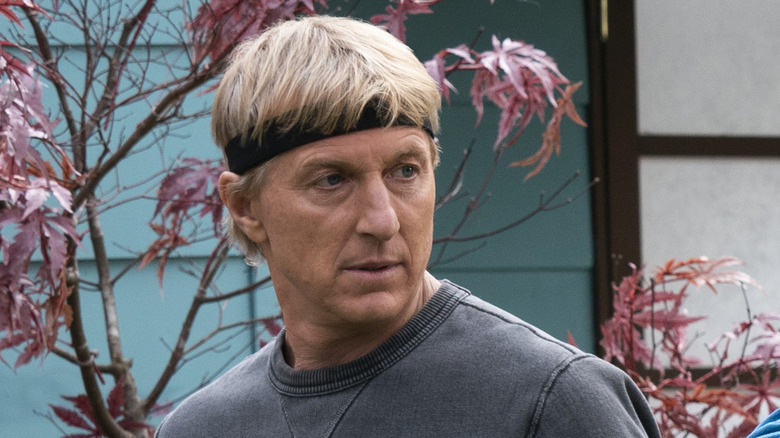 Netflix
Spoilers ahead for "Cobra Kai" Season 4
For some, a new year marks a clean slate, where starting over can lead to making significant changes for the future. Clearly, the creators of "Cobra Kai" were hoping to do the same on Season 4 of the fist-throwing show, which ends with a wallop that rattles the very foundations of the titular training camp and anyone caught in its blast radius. The rollercoaster of events this season has led to the breaking of oaths, alliances being battered, and at least one Stingray being dulled as part of a far greater plan at work that made for one incredible ending.
Naturally, as with any show focused on two rival karate groups out for blood and All Valley fighting school supremacy, a lot goes on in the final episode of Season 4. Kicks come in from every angle as fast as the twists and turns did (careful with those, Miguel), rounding off with closing moments that are enough to knock any "Cobra Kai" fan on their back. 
But what does it all mean? How will these recent events affect the future of Cobra Kai, Miyagi-Do, and everyone connected to them? Let's wax on and off about Cobra Kai Season 4 and what the upcoming fifth could have in store as a result.
Terry Silver shows no mercy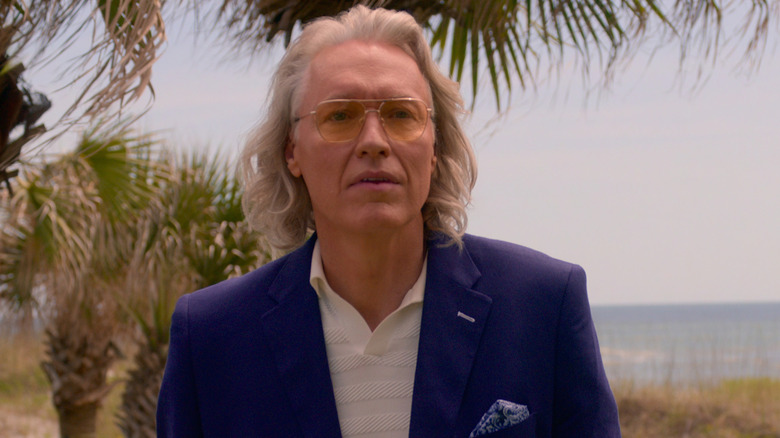 Netflix
It feels safe to say that the latest season of "Cobra Kai" ends with an act of betrayal so great the Lannisters could've sent their regards. After leaving this year's tournament victorious and seemingly putting both Miyagi-Do and Eagle Fang out to pasture, John Kreese (Martin Kove) visits business partner Terry Silver (Thomas Ian Griffith) to discuss recent events and future plans. Ever the entrepreneur, Silver takes charge at the end of the championship to announce Cobra Kai is branching out into multiple schools around the valley to push out the competition, much to Kreese's frustration. The difference of opinions between these partners is the culmination of the two growing further apart in their independent visions, with Silver ensuring only his is the one allowed to come to fruition.
After an argument over the apparent breakdown of their friendship and plans, Silver reveals that the needs of Cobra Kai outweigh whatever bond he has with his old Vietnam friend, leading to a finishing move Kreese never saw coming. After the latter rejects Stingray's (Paul Walter Hauser) attempt to return, Silver takes it upon himself to use the pupil's devotion to his advantage. Before beating Stingray unconscious, he offers the keen karate student a second chance if he names Kreese as his attacker. This twisting of the truth results in the arrest of the OG Cobra for a crime he didn't commit, while Silver takes the throne and the future of the most feared karate class in the valley headed into unknown territory.
A bitter (vic)Tory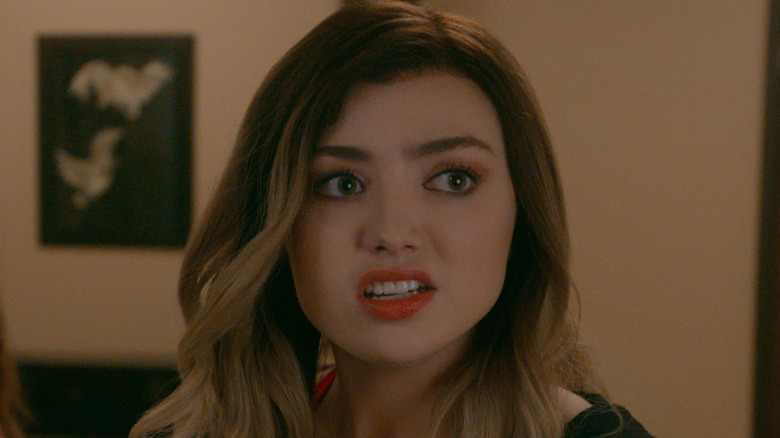 Netflix
Besides second chances, "Cobra Kai" is all about finding balance, even if that balance happens to come from an opposing force. No two characters fit this bill better than Cobra Kai's Tory Nichols (Peyton List) and Miyagi-Do team member Samantha LaRusso (Mary Mouser). These young women are two sides of the same coin jumbling around in a purse filled with plenty more in this show, and their showdown in Season 4 is one hyped up to incredible lengths. What is just as impressive, though, is how much their fight paid off and what it could mean for their ongoing rivalry in Season 5.
With everything riding on Tory and Samantha's final battle at the All Valley Tournament in Season 4, the two contenders feel pressure to perform no matter what side of the mat they're on. Samantha struggles to let go and do things her way, while Tory learns to accept that her anger is often her downfall. By the end of the match, Tory finds self-restraint, even going as far as to check on her opponent, much to Samantha's surprise. However, what is even more of a shock is that Tory's win is bought by Terry Silver and isn't a legit victory. With no accurate indication on which headspace it put the unofficial winner in, it did beg the question as to what path we'd find her on next season.
Robby and Johnny's family reunion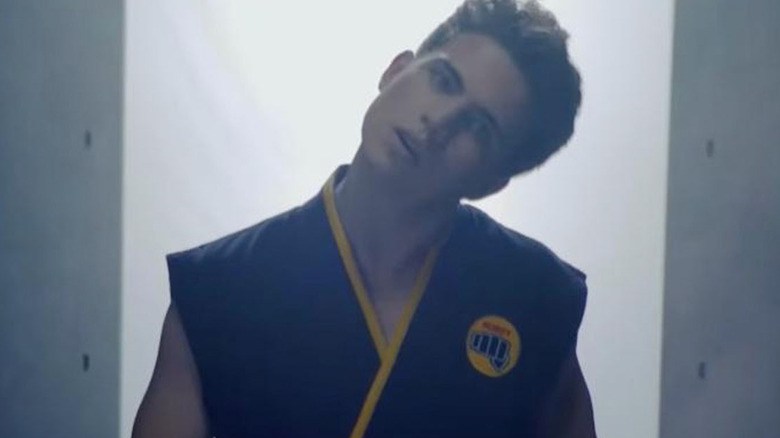 Netflix
With so many characters switching sides over the past few seasons of "Cobra Kai," Robby Keene (Tanner Buchanan) has felt like someone who has been constantly at odds with both sides, caught in the middle. A lone warrior within the ranks, his struggle to keep a distance between himself and possible allies reached a breaking point when he fought Hawk (Jacob Bertrand) and lost. It is clear that, even while fighting his opponent, Robby's real battle is with himself. Seeing no victory or anyone to turn to, he finally confronts the one battle he truly needs to succeed: the relationship with his father.
Finding Johnny (William Zabka) alone in the former Cobra Kai camp, Robby breaks down in front of the dad he'd barely spoken to since the start of "Cobra Kai" and reveals what is constantly beating him down. "I'm sick of blaming you, dad," he admits through tears, leading the two to embrace. It's a long-overdue conversation that will, hopefully, initiate a new era for the pair on the show.
O Father, where art thou?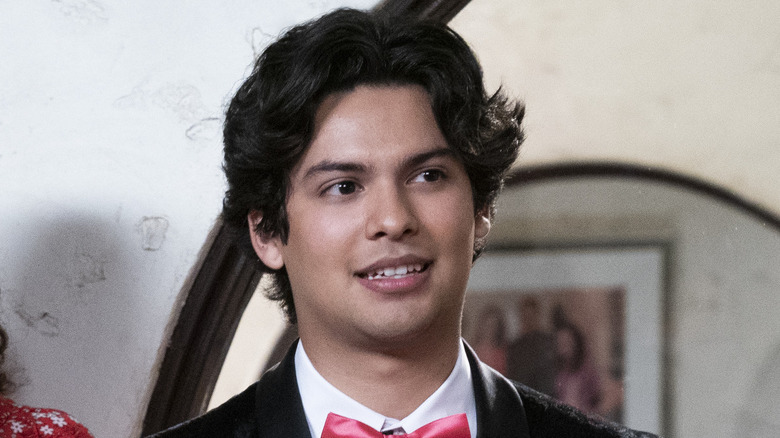 Netflix
Johnny's long-awaited reunion with his biological son amplifies the already tattered relationship with the student who's been like a son to him. Miguel (Xolo Maridueña) has always been the motivational throughline in "Cobra Kai" for Johnny. The Daniel to his Miyagi, their bond appears to grow stronger this season when it is finally revealed that Johnny is seeing Miguel's mother (Vanessa Rubio), which Miguel accepts.
As a result, Miguel's his focus gradually shifts to a future beyond karate. As soon as the tournament is over, he jumps on a bus to Mexico to find his father in an effort to get what he's always wanted. The only problem is that Miguel doesn't know a lot about his dear old dad, with the additional, crucial detail here being that his father had no idea of his existence.
The rash choice to get out of All Valley leads Miguel's mother to make a desperate plea for Johnny to go after him, marking a rare road trip for Cobra Kai that may just have more than Eagle Fang's sensei going for a ride. Could Robby, Daniel, and any of the rest of the core members come along for the ride? We can only wait and see when "Cobra Kai" kicks its way back onto screens next year on Netflix.