Jeffrey Dean Morgan's Recent Instagram Post Will Get TWD Fans Pumped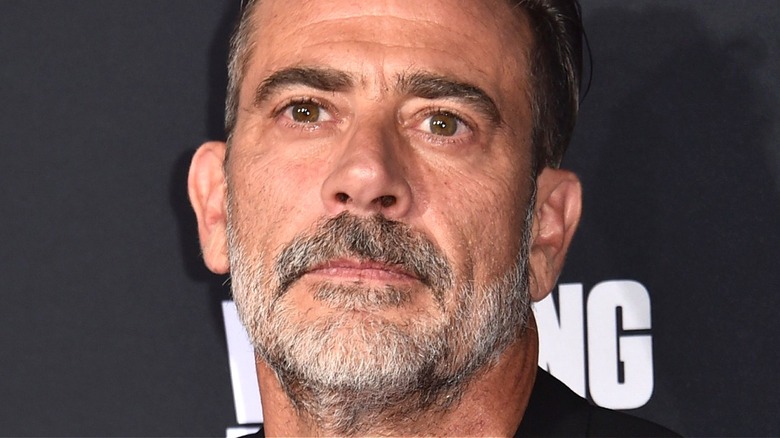 Alberto E. Rodriguez/Getty
The conclusion of "The Walking Dead" is now fast approaching, following a total of more than 150 episodes across a decade-plus run. However, while TV's biggest zombie show will soon be over, the multimedia franchise it spawned is set to grow even larger in its absence, with multiple spinoffs featuring major characters from the mainline series on their way.
Ultimately, upcoming "Walking Dead" spinoffs like one centered around Daryl Dixon (Norman Reedus) — once intended to pair Daryl and Carol Peletier (Melissa McBride) until McBride left the spinoff project — will ensure that some of the marquee characters on "The Walking Dead" remain on TV, leading their own stories rather than making up a part of a larger ensemble.
That said, the producers of "The Walking Dead" have announced so many new projects that some "Walking Dead" fans feel spinoff fatigue. Nevertheless, for viewers outright eager for more zombie action given the mainline series' imminent conclusion, none other than Negan Smith actor Jeffrey Dean Morgan recently shared an Instagram post containing some exciting news.
Isle of the Dead appears to now be filming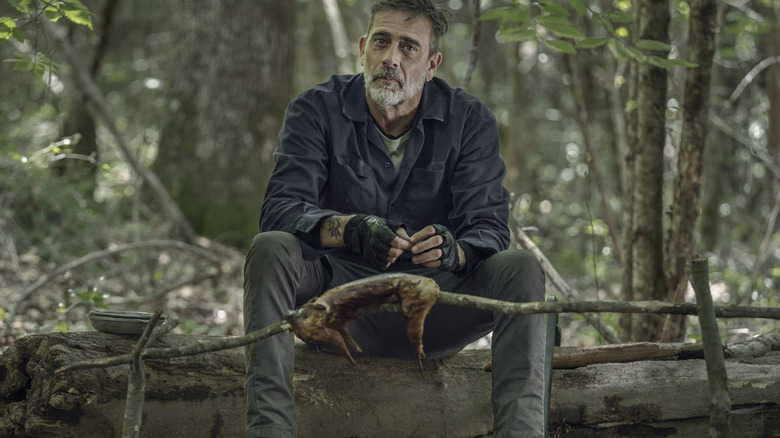 Josh Stringer/AMC
Among the multitude of "Walking Dead" spinoffs of the past, present, and future is the upcoming "Isle of the Dead," which will star and foreground the relationship between Negan and Maggie Rhee (Lauren Cohan). While its release is still scheduled for a date in the year 2023 that has yet to be determined, Jeffrey Dean Morgan shared a photo to his Instagram account on July 17 suggesting that the series has just begun filming.
Morgan's photo — followed in a slideshow by a picture of his son in a Sonic the Hedgehog costume — simply consists of the front page of a script for the "Isle of the Dead" pilot. While Morgan doesn't explicitly contextualize why he decided to post this, it presumably means that he's now on the set of "Isle of the Dead," and therefore utilizing that script.
For what it's worth, on June 2, Morgan posted to his personal Twitter account that he and Cohan had read and enjoyed the scripts for the entire first season of "Isle of the Dead." "We've read the season, it's gonna blow your minds," he wrote.
Although "Isle of the Dead" may still be without a release date, it appears production is moving along on the series, meaning that new info may soon be forthcoming.