The Walking Dead Spin-Off Daryl And Carol Just Lost Half Of Its Title Cast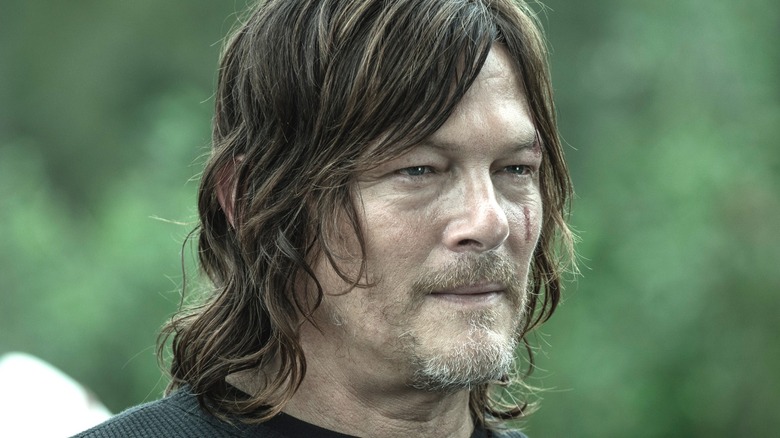 Jace Downs/AMC
The end is nigh for "The Walking Dead." After first premiering on AMC all the way back in October 2010, the popular post-apocalyptic horror series is currently making its way through its 11th and final season. That said, just because "The Walking Dead" is coming to an end doesn't mean fans of the show can't ever look forward to returning to its dystopian world. As a matter of fact, AMC has plans to keep its "Walking Dead" franchise going for the foreseeable future.
Those plans include a number of "Walking Dead" spin-offs and follow-up films. However, of all of the "Walking Dead" projects that AMC has in the works right now, few have attracted the same level of attention as its spin-off about Daryl Dixon (Norman Reedus) and Carol Peletier (Melissa McBride). Considering how invested viewers have become in their friendship over the years, it's easy to see why a Daryl and Carol spin-off might have seemed immediately intriguing to "Walking Dead" fans. 
Unfortunately, a new update about the project has totally redefined what viewers can expect to see in it.
Carol's story will not continue after The Walking Dead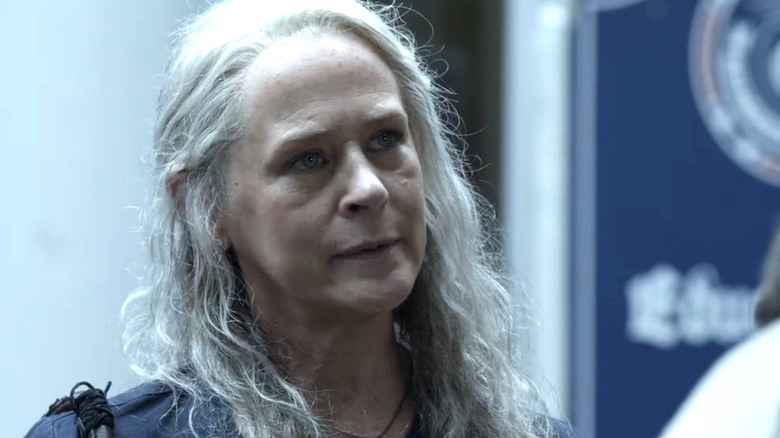 AMC
In a shocking turn of events, TV Line has reported today that "Walking Dead" star Melissa McBride is no longer attached to star in the spin-off series that was going to focus on her Carol Peletier and Norman Reedus' Daryl Dixon. Instead, the project is now expected to follow only Reedus' Daryl. According to TV Line's report, McBride's departure from the project was not the result of any behind-the-scenes issues between her and the show's creative team, but merely the product of an unexpected change in creative direction.
As of this writing, no one involved in the project has commented on this update, which will undoubtedly come as a major disappointment to "Walking Dead" fans everywhere. Carol has long been considered one of the AMC series' best characters, and fans were excited to get to see McBride reprise the role after the conclusion of "The Walking Dead." Now, it looks like fans should prepare to say goodbye to Carol when "The Walking Dead" returns with its final batch of episodes.
Unfortunately, this update also adds an extra level of uncertainty to Carol's fate on "The Walking Dead." That is to say that, without a spin-off series in her future, there's no telling what may happen to Carol throughout the remaining episodes of "The Walking Dead" Season 11.