The Young Sheldon Actress You Likely Forgot Starred On American Horror Story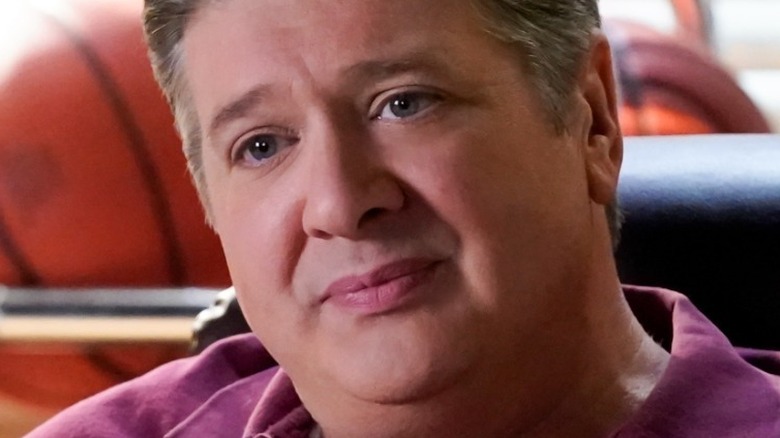 Heidi Rubin/CBS
"Young Sheldon," the popular spin-off of "The Big Bang Theory" on CBS, features many beloved characters played by a recognizable line-up of cast members, all of whom flesh out Sheldon Cooper's childhood and his fish-out-of-water upbringing. Like all actors in Hollywood, the cast members of this series have previously appeared in a multitude of other TV shows, including some you may remember.
For instance, Zoe Perry, who plays Sheldon's religious mother in "Young Sheldon," and is the real-life daughter of Laurie Metcalf (who plays Sheldon's mother in "The Big Bang Theory"), previously appeared in recurring roles in ABC dramas like "The Family" and "Scandal." Similarly, Lance Barber, who plays Sheldon's father George Cooper Sr., also has a number of notable TV credits to his name. Apart from his brief appearances on shows like "Brooklyn Nine-Nine", "Bob's Burgers," "Grey's Anatomy," and "Californication", among many other shows, Barber also appeared twice in the parent series of "Young Sheldon."
Additionally, some of the actors who have appeared in smaller roles in "Young Sheldon" also have a rather impressive list of credits. In fact, one of these actors is a notable "American Horror Story" alum.
Dr. Flora Douglas from Young Sheldon had a long and notable run in American Horror Story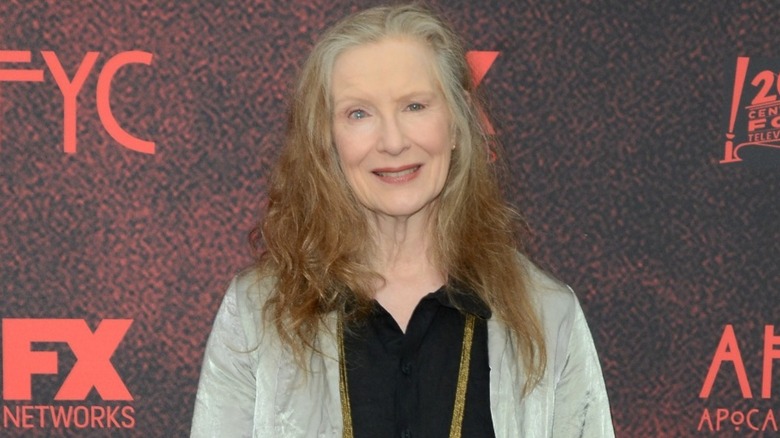 Kathy Hutchins/ Shutterstock
Frances Conroy features very briefly on "Young Sheldon" in Season 1, Episode 10 ("An Eagle Feather, a String Bean, and an Eskimo"). In this episode, the actress appears as Dr. Flora Douglas, one of the faculty members of a private school for gifted children in Dallas. Dr. Douglas even opens up her home for young Sheldon Cooper to stay in while he attends her school. At first glance, the opportunity appears hard to beat.
However, as soon as the family returns home, Sheldon's mother starts having second thoughts about the new living arrangement. In fact, she even imagines Dr. Douglas and her husband as evil monsters. Around this same time, Sheldon also begins to regret his decision. Put simply, the Douglas home is very different than Sheldon's usual surroundings, and he quickly becomes uncomfortable. George Sr. brings the boy back home shortly thereafter. 
Notably, the woman who Sheldon's mother believes is a monster has actually portrayed a number of such beings in FX's "American Horror Story." Since 2011, Conroy has appeared in more than 50 episodes of "American Horror Story," playing everyone from best-selling erotica author Belle Noir to the Head of the Witches' Council Myrtle Snow and Murder House housekeeper Moira O'Hara (via IMDb).
Before filming the third season of "American Horror Story" in 2013, the actress talked with Daily Dead about playing such a diverse roster of characters on the show. "When I take these projects on, I think about the person I'm inhabiting and the life they have. Each season of American Horror Story was a different storyline, as this season will be," Conroy said. "I certainly played three different kinds of characters in the first and second season: a maid, the angel of death, and Jessica's hallucination. They were all so different, and I like having that path as an actor."