Jigsaw Tops Weekend Box Office With $16.3 Million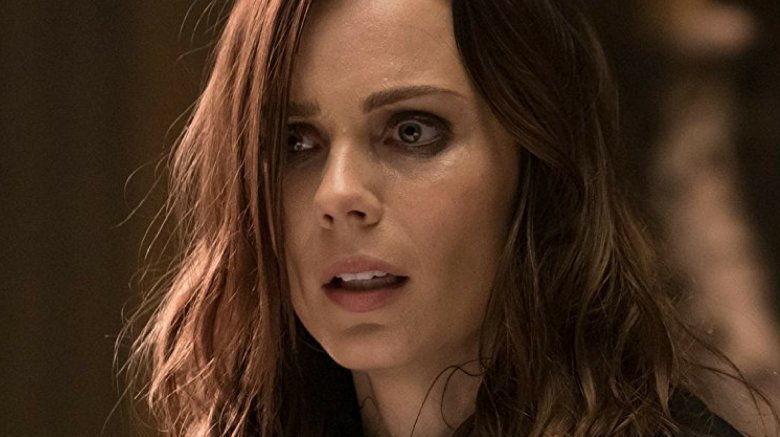 Jigsaw has topped a slow Halloween box office, bringing in $16.25 million and beating out Boo 2! A Madea Halloween for the number one spot. This is yet another win for horror, which has had its biggest year ever at the domestic box office thanks to huge hits like It and Get Out.
Jigsaw is the eighth film in the Saw franchise, which originally came from the brain of The Conjuring mastermind (and Aquaman director) James Wan. Jigsaw features a killer unleashing Jigsaw-esque chaos once again, bringing up the question of whether or not this is a ghost or a copycat. The movie was directed by Michael and Peter Spierig (Predestination), with Wan serving as an executive producer.
Jigsaw was initially projected to make upwards of $20 million, but it was hurt by bad reviews, with the film currently sitting at a 39 percent on Rotten Tomatoes. This is one of the highest scores for the franchise as a whole, which tops out at 49 percent for the original Saw and bottoms out at nine percent for 2010's Saw 3D. However, Jigsaw opened lower than that film, which pulled in $22.5 million.
Boo 2! took second place after winning its opening weekend, knocking the massively budgeted Geostorm down to third place. With just $5.7 million to add to its initial $13.3 million haul, Geostorm is officially in major flop territory, with some analysts predicting the film could lose more than $100 million.
This weekend also saw some disappointing new releases, including the Miles Teller-led war drama Thank You For Your Service and the George Clooney-directed Suburbicon. Thank You For Your Service, which features Teller as a former soldier dealing with PTSD, currently sits at a 77 percent on Rotten Tomatoes, but the mostly positive reviews weren't enough to push it to a huge box office win, with the movie earning only $3.7 million. 
Suburbicon, meanwhile, was a different story with critics, sitting at just a 26 percent on Rotten Tomatoes. Despite the fact that the movie had some huge stars attached in Matt Damon, Julianne Moore, and Oscar Isaac, audiences shunned the badly reviewed film, which fell to ninth place with just $2.8 million. Those who did see the movie trashed it, giving it a D- CinemaScore. 
You can view this weekend's full box office results (via Box Office Mojo) below.
Top 10 Weekend Box Office Gross
1. Jigsaw: $16,250,000 (– percent), $16,250,000 Total Domestic Gross   
2. Tyler Perry's Boo 2! A Madea Halloween: $10,000,000 (-52.9 percent), $35,521,643 Total Domestic Gross  
3. Geostorm: $5,675,000 (-58.6 percent), $21,553,368 Total Domestic Gross   
4. Happy Death Day: $5,099,000 (-45.5 percent), $48,393,525 Total Domestic Gross 
5. Blade Runner 2049: $3,965,000 (-46.1 percent), $81,385,785 Total Domestic Gross
6. Thank You for Your Service: $3,702,000 (– percent), $3,702,000 Total Domestic Gross   
7. Only the Brave: $3,450,000 (-42.5 percent), $11,940,057 Total Domestic Gross   
8. The Foreigner: $3,210,000 (-44.5 percent), $28,827,318 Total Domestic Gross   
9. Suburbicon: $2,800,000 (– percent), $2,800,000 Total Domestic Gross   
10. It: $2,465,000 (-28.6 percent), $323,730,202 Total Domestic Gross