2017 Is The Biggest Year For Horror Ever At The U.S. Box Office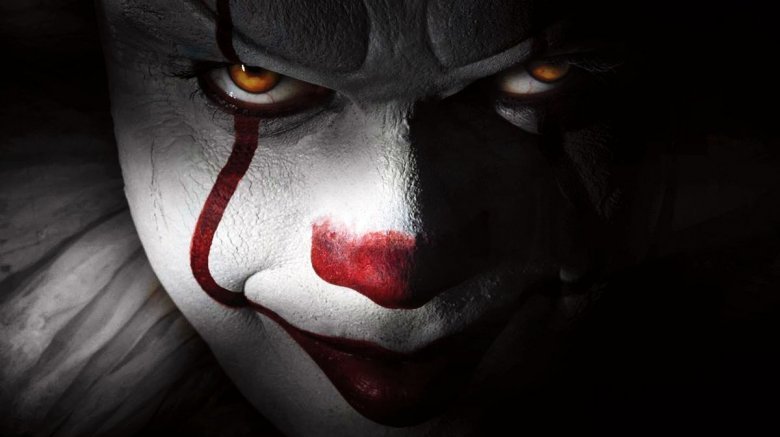 Horror officially rules the box office. A recent study from The New York Times found that 2017 has been the biggest year ever for the spooky genre at the domestic box office, thanks to huge hits like Get Out and It.
M. Night Shyamalan's Split was the first big horror hit of the year, pulling in $40 million in its opener and going on to make $138.1 million domestic. Jordan Peele's Get Out was also a surprise hit, riding on stellar reviews and word of mouth to turn a $33.7 million opening weekend into a $175.5 million domestic haul. This is good for the third biggest R-rated horror movie of all time, after The Exorcist and another 2017 hit: It. 
The Stephen King adaptation is the highest grossing horror movie ever, with a $123.4 million opening weekend. The movie currently sits at $321.1 million domestic, still holding on to spots in the top 10 despite being in theaters for seven weeks. A sequel to the movie has already been ordered for 2019, so expect horror to be a big draw that year as well.
Annabelle: Creation, part of the wildly successful Conjuring franchise, was also a big success, turning a $35 million opening weekend into a $102 million domestic haul despite debuting in one of the worst August box offices in 10 years. The film helped to push the Conjuring franchise as a whole past $1 billion worldwide, a huge accomplishment for the low budget horror films.
More recently, Happy Death Day surprised with an impressive opening weekend, bringing in $26 million and topping the big budget Blade Runner 2049 in its second week. That film can already count $42.8 million domestic to its name, although it was knocked out of its top spot in its second week by Tyler Perry's Boo 2! A Madea Halloween, which made slightly less than its predecessor but still pulled in $21.2 million in its opener. 
Not all horror films released this year were successes.The Ellen Page-led Flatliners remake was dead on arrival, making just $6.6 million in its opening weekend and currently sitting at $16.6 million total. Rings was also a disappointment, bringing in just $27.8 million domestic against a $25 million budget after flopping with critics.
Overall, these horror hits, along with a number of other smaller films, have pushed 2017's box office for the genre to $733.5 million to date, with Halloween weekend (and the rest of the year) still left to go. The genre has been on an upward tick over the years, with NYT checking the top year for each decade. 2000 saw $617.7 million, while 1999 saw $574.6 million. This was a huge increase from 1987, which brought in just $293.6 million, and 1973, which brought in $232.9 million.