Jigsaw Projected For More Than $20 Million Opening Weekend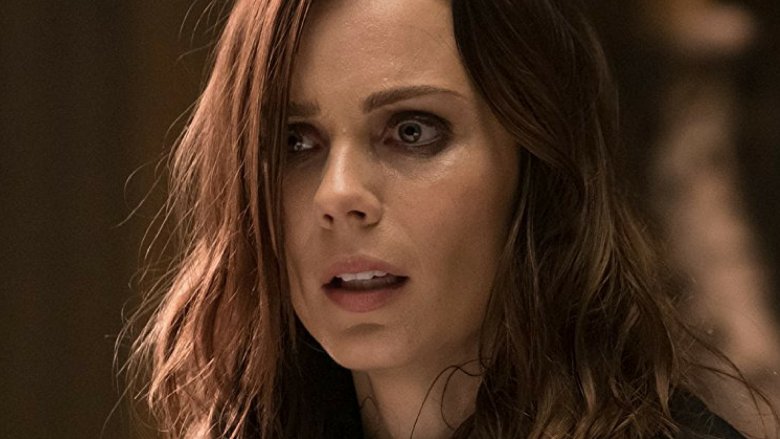 Horror is going to be huge again this weekend. Deadline reports that the latest outing in the Saw franchise, titled Jigsaw, is projected to make upwards of $20 million in its opener, topping Tyler Perry's Boo 2! A Madea Halloween and earning first place.
Jigsaw is the eighth film in the Saw franchise, which originally came from the brain of The Conjuring mastermind (and Aquaman director) James Wan. Jigsaw will feature a killer unleashing Jigsaw-esque chaos once again, bringing up the question of whether or not this is a ghost or a copycat. The movie was directed by Michael and Peter Spierig (Predestination), with Wan serving as an executive producer.
Horror pretty much always tops the weekends near Halloween, but it's surprising to see just how much the genre has been ruling the roost recently. It took over the box office throughout the month of September, while Boo 2! managed to top the massively budgeted Geostorm this past weekend. October also saw the surprise success of the low budget horror pic Happy Death Day, which also opened in the $20 million range.
The Saw franchise also has a history of doing well at the box office. The first film opened to $18.3 million and went on to make $55.2 million. The others have opened in a similar range, with Saw 3 leading the pack with a $33.6 million opening. (Saw II has the highest gross with $87 million, despite a slightly smaller $31.7 million opening.) The last outing, Saw 3D, hit theaters in 2010 and opened with $22.5 million, going on to make $45.7 million. (via Box Office Mojo)
Also opening this weekend is the George Clooney-directed Suburbicon, which stars Matt Damon as a father forced to toughen up after his wife is murdered, bringing chaos to his 1950s small town. The movie has mixed reviews, falling at a 38 percent on Rotten Tomatoes, and is expected to debut with only $8 million. 
Also projected to do poorly is the military drama Thank You For Your Service, which stars Miles Teller as a former soldier dealing with PTSD. The movie has positive reviews from critics with a 70 percent on Rotten Tomatoes, but despite that, it is projected to make only in the low single digits. The studios behind the film are offering free tickets to veterans and active-duty service members at select theaters on Thursday.