Who Plays Geena On The Conners?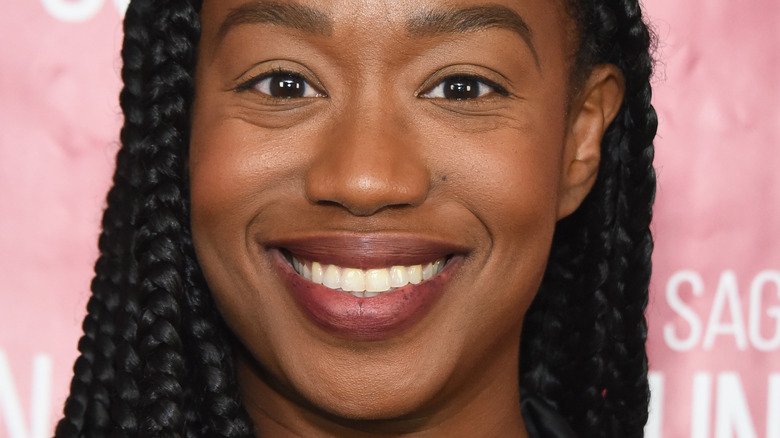 Araya Doheny/Getty Images
In the "Roseanne" spin-off "The Conners," viewers were finally introduced to Geena, the wife of D.J. (Michael Fishman) and mother of Mary (Jayden Rey), who has been deployed in Afghanistan for the past two years. Fans were excited about the reintroduction of the character from Season 7, Episode 9 ("White Men Can't Kiss") of the original "Roseanne", who D.J. had to kiss during a school play (via IMDb). Her personality is different from the rest of the Conners, with more of a rigid attitude, which is shown full force in Season 1, Episode 4 ("The Separation of Church and Dan") when she finds out D.J. hasn't taken Mary to church the entire time she's been gone and insists that the family will immediately start going again.
But while Geena is shown to be unbending on certain things, she also is shown to have a deadpan sense of humor. When she first hears about Becky (Lecy Goranson) being pregnant, says "We need to celebrate this now, because once the baby comes you won't get a moment's peace. I had to go to Afghanistan just to get a decent night's sleep." Unfortunately, fans have been a bit frustrated that D.J. and Geena haven't had more prominent storylines on "The Conners," and are disappointed that she hasn't appeared on the show since Season 3. With fans hoping that Geena returns to "The Conners," there is also plenty of curiosity about the actress who plays her.
Maya Lynne Robinson plays Geena on The Conners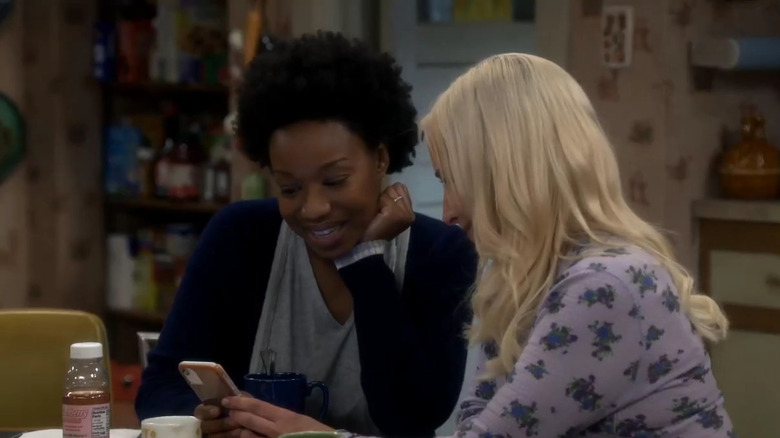 ABC
Maya Lynne Robinson is the actress who plays Geena on "The Conners," and if she looks familiar it's because she's spent the past decade building up her television career. Her on-screen debut was as Sophia, a small role in Season 1, Episode 3 ("Emergence") of the short-lived series "Nightwing: Escalation" in 2012 (via IMDb). In 2015, she created, wrote, and produced the web series "HTMAST" about a struggling, broke actress trying to decide if making a sex tape with a famous celebrity would be a good idea.
In 2018, shortly before her first appearance as Geena, Robinson guest-starred in Season 6, Episode 1 ("Pre-Washed Lettuce and a Mime") of "Mom" as Amanda, a newcomer Christy (Anna Faris) gives her phone number to while at an Alcoholics Anonymous meeting. Most recently, Robinson starred as Michelle on the CBS comedy "The Unicorn," which is about a widower named Wade Felton (Walton Goggins) and his attempts to raise two teenage girls and navigate single fatherhood. Michelle is a close friend and neighbor who's been trying to help Felton get back into the world while she struggles with her own four kids. Michelle has an acerbic sense of humor and doesn't hold back, telling Felton, "You need to get your butt out of this house and start dating."
It's unclear if Robinson will return to "The Conners," but in an interview with Meaww, she said, "I am forever grateful for the opportunity to play with that amazingly talented cast. Hopefully, I get to go back for an appearance or two."