Only Murders In The Building Fans Are Convinced This Clue Will Play A Huge Role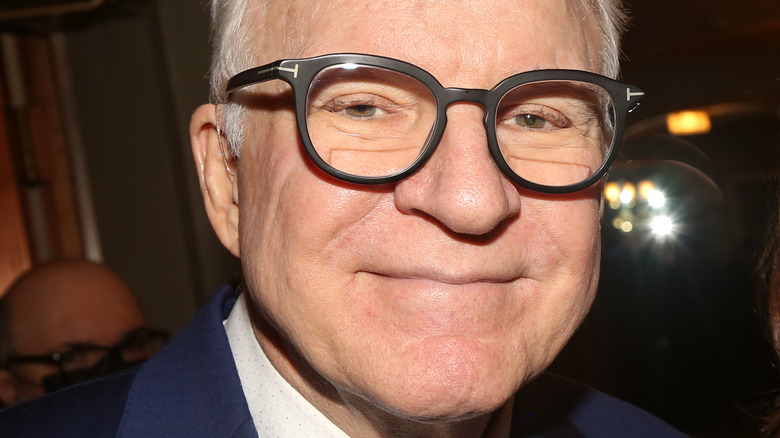 Bruce Glikas/Getty Images
Part of what made Season 1 of "Only Murders in the Building" a huge hit was how the writers connected even the smallest details throughout the episodes — there were various blink and you'll miss it moments that tied everything together. From the jewels Mabel (Selena Gomez) uncovered in Tim Konos' (Juliane Cihi) hollowed-out Hardy Boys books that connected to the black market jewelry dealer, Angel, who was discovered to be none other than Teddy Dimas (Nathan Lane), an old friend of Oliver (Martin Short) and sponsor of their podcast. But viewers would discover that one specific clue — a bassoon cleaner mixed in with Tim Konos' sex toys — would provide the evidence to link Jan (Amy Ryan) to Konos' death.
In Season 2, fans have learned that anything can be a clue or evidence to the killer and to dismiss nothing. So far, the painting Bunny (Jayne Houdyshell) had hanging in her apartment was one of the most talked about clues to her murder, with one fan, u/sgtlenin, even making a "painting timeline." Episode 2 ("Framed") revealed the man in the painting is the father of Charles (Steve Martin), and then Bunny's mother Leonora (Shirley MacLaine) told him that she, as well as the painter, Rose Cooper, were both having affairs with his father. But when Lucy (Zoe Colletti), a young woman Charles views as a daughter, comes along, fans think one of the biggest clues of the season may have been secretly revealed.
The sneeze may help reveal the killer's identity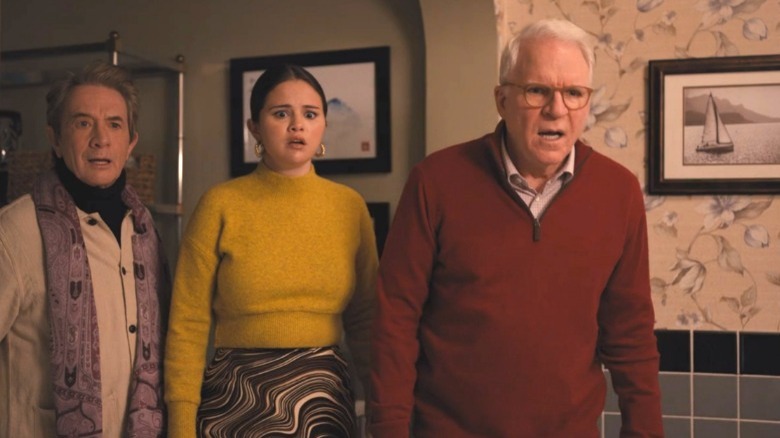 Hulu
In Season 2, Episode 4 of "Only Murders in the Building," Lucy showed them the secret passage in Charles' apartment — which explained how someone was putting items related to Bunny's murder in his place. But it's also revealed to the audience that Lucy was hiding in the passage, heard Bunny scream the night she died, and saw someone else in the passage who sneezed loudly. Fans are convinced that it's a massive clue to the killer's identity.
"Lucy witnessing the murderer sneezing feels like it could be something...maybe we'll get a flashback scene in a future episode showing someone with a cough/cold the night of the murder?" Tay_ma45 wrote on an "Only Murders in the Building" subreddit. "Maybe someone in the building who has allergies? It definitely seems like an important detail that will come back later." Other viewers immediately started combing through the list of people that have sneezed, with u/BaconQuiche74 wondering about "Mark from episode 3. He appears to sneeze into his coffee right as he's walking past Bunny and Nina."
But not everyone is convinced the sneezer is the murderer, with some thinking it's meant to send fans looking in the wrong direction. "...to show the "killer" in those secret passageways just wearing a ski mask and actually sneezing! Is a red herring. That's not the killer, but maybe just a thief," suggested u/MHullRealtr77. Whether the killer is the sneezer or someone else is yet to be learned, but in an interview with EW, Steve Martin warned, "Be suspicious of everyone, because the show is. Every time a new character comes on, we're very suspicious of that character."