Only Murders In The Building Just Got A Big Vote Of Confidence From Hulu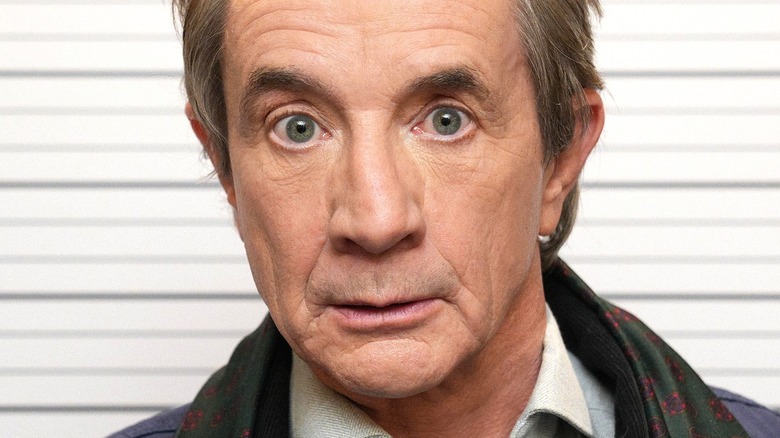 Blankenhorn/Hulu
"Only Murders in the Building," a comedic mystery about three true-crime aficionados attempting to solve a suspected murder in their Upper West Side apartment building while producing a podcast about it, quickly became the most watched comedy premiere in Hulu's history when its first season debuted in 2021 (via The Wrap). That success owes to a tight nailbiter of a plot, fabulous writing, and a hat trick starring cast in Steve Martin, Martin Short, and Selena Gomez. Following the residents of the Arconia apartment building in Manhattan who start a true-crime series as they investigate the possible slaying of a neighbor, the series delivered laughs and sobs in equal measure. It is, as Hoffman told the New York Times, about "three lonely people who find a sense of connection."
With Season 2 of "Only Murders in the Building" now releasing episodes weekly on Hulu, the podcasting trio are at it again, this time trying to clear their own names in the aftermath of the shocking murder of the building's co-op president. Once again replete with guest stars, including Amy Schumer, Tina Fey, and Cara Delevingne, Season 2 of "Only Murders in the Building" is clearly a priority for the streaming service. But if fans were worried that the latest season of "Only Murders in the Building" might be the show's last hurrah, it's time to breathe a sigh of relief, as Hulu has finally announced the news they've all been waiting for.
The Arconia and its trio of podcasting detectives will return for a third season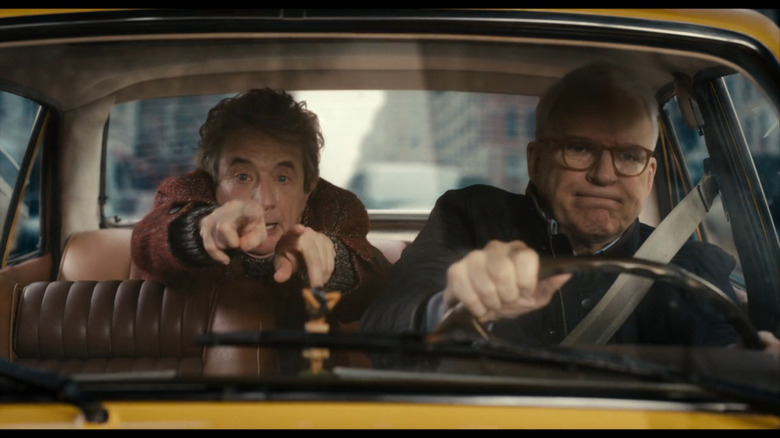 Hulu
Hulu's hit whodunnit comedy, "Only Murders in the Building," has been renewed for Season 3, according to The Hollywood Reporter. At time of announcement, the show has only released three episodes of Season 2, suggesting that Hulu has a lot of confidence in the Steve Martin vehicle going into the future.
Co-created by John Hoffman and Steve Martin and executively produced by Martin, Selena Gomez, Jess Rosenthal, and "This Is Us" creator Dan Fogelman, Season 3 of "Only Murders in the Building" promises to up the ante for our troubled troupe of crime-solvers once more. Craig Erwich, president of Hulu Originals and ABC Entertainment, released a statement, saying, "'Only Murders in the Building' is the true crown jewel of our slate. Its appeal across generations, the intersection of humor and heart, and its truly original approach are a hallmark of and testament to Dan, John, Steve, Marty and Selena. We are grateful to be able to continue telling the stories of Charles, Oliver and Mabel to viewers that have consistently shown us they crave more of this story."
No information is yet available regarding a possible release date for Season 3 of "Only Murders in the Building," much less what the plot would be, considering that the second season is still underway. For now, fans have the unfolding mystery of Season 2 to see them through, and the calm assuredness that more mysteries await them in the future.