The Character You Likely Forgot Danny Trejo Played On Bones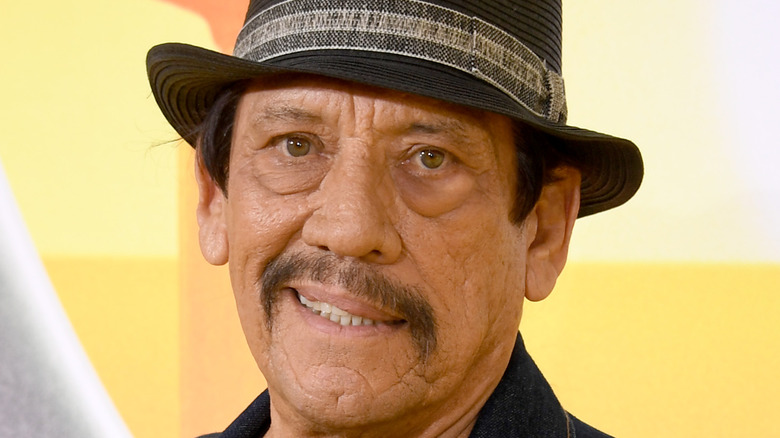 Jon Kopaloff/Getty Images
"Bones" features a well-rounded ensemble cast led by Emily Deschanel as forensic anthropologist Dr. Temperance "Bones" Brennan and David Boreanaz as FBI Special Agent Seeley Booth. Booth and Brennan's cases ranged from deeply disturbing to truly absurd, so it makes sense that they met all kinds of people during their investigations. Not to mention the various "squinterns" who are always coming and going from the Jeffersonian Institute, each of them with different skill sets to offer.
The series also featured some interesting guest stars over the years, including a two-episode arc for Betty White in the final season and one 5th-season installment that included "New Girl" star Zooey Deschanel – the younger sister of Dr. Brennan's actress. Sometimes a celebrity guest star can feel like a jump scare, but "Bones" usually manages to pull it off in a way that feels natural for the plot, especially since there's always a new case to be solved. The 6th season of the series is particularly action-packed, so you might not remember that Danny Trejo, best known for his role in "Spy Kids" and its spin-off franchise, "Machete," appeared in one episode that season.
Danny Trejo plays Bishop Edward Galano in Season 6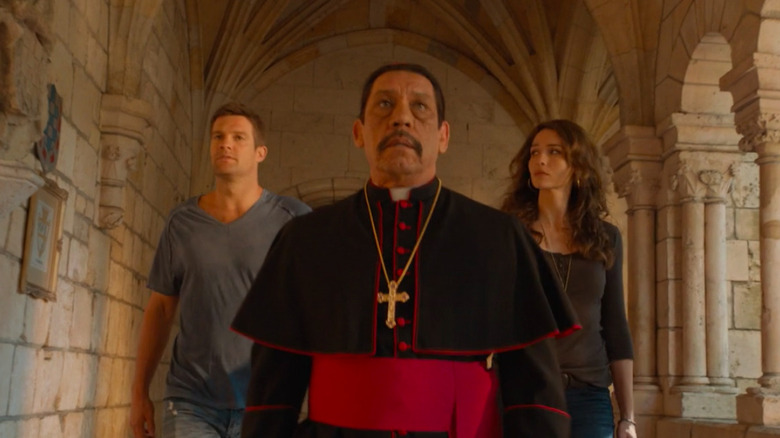 Fox
The 6th season of "Bones" is notable for a few reasons. First and foremost because it's the season when Booth and Brennan finally give into their feelings for one another, and secondly because it features an episode that serves as a backdoor pilot for a series called "The Finder." The eponymous installment follows Booth and Brennan to Florida, where the remains of a museum security guard have been found in the Everglades. Here enters Major Walter Sherman (Geoff Stults), an old friend from Booth's time in the military.
The victim's death has something to do with a treasure map stolen, but thankfully, the eccentric Walter has a unique ability to find anything that's gone missing. While gathering historical information about the target during his investigation, Walter pays a visit to Bishop Edward Galano, played by none other than Danny Trejo. The role is kind of a tonal shift for Trejo, who's most prominently known for playing Isador "Machete" Cortez in the "Spy Kids" and "Machete" films. Nonetheless, it's a great, if brief, cameo. Trejo plays the character with conviction and sincerity, giving a down-to-earth performance in one of the more touching scenes in the episode. The Bishop offers to help Walter recover from the injuries he sustained in Iraq, but his support is quickly brushed off.
Even though it's evident the Bishop and Walter have a history, Trejo's character never appeared in any episodes of "The Finder" before it was ultimately canceled.