Fans Think Jake Gyllenhaal Completely Ruined This Adventure Movie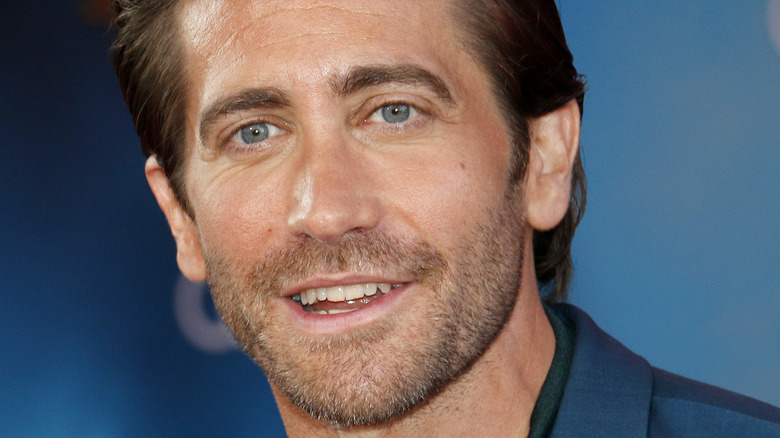 Tinseltown/Shutterstock
As an actor, Jake Gyllenhaal has worn many faces in what has been a long career so far. From his breakthrough roles in "October Sky" and "Donnie Darko" to his acclaimed performances with some of Hollywood's most talented directors in films like "Brokeback Mountain" and "Zodiac" to his more recent and diverse roles in films such as "Nightcrawler" and "Spider-Man: Far From Home," there's no denying that Gyllenhaal has earned his place as one of the most talented individuals to grace the entertainment industry in the modern age.
As it seems, he shows no signs of slowing down. Gyllenhaal will be voicing the lead of Disney Animation's "Strange World" (via IndieWire), as well as teaming up with Oscar-winning director Barry Levinson on a biopic that will delve into the making of "The Godfather" (via Deadline). It's hard to believe with such a laundry list of acclaimed performances that Gyllenhaal could possibly have a less-than-stellar one on his resume. But as with even the most gifted performers, Gyllenhaal is bound to have at least one black sheep in his filmography. In this instance, another collaboration with an especially beloved director yielded one of his most bizarre and polarizing performances yet.
Gyllenhaal's performance in Okja continues to split viewers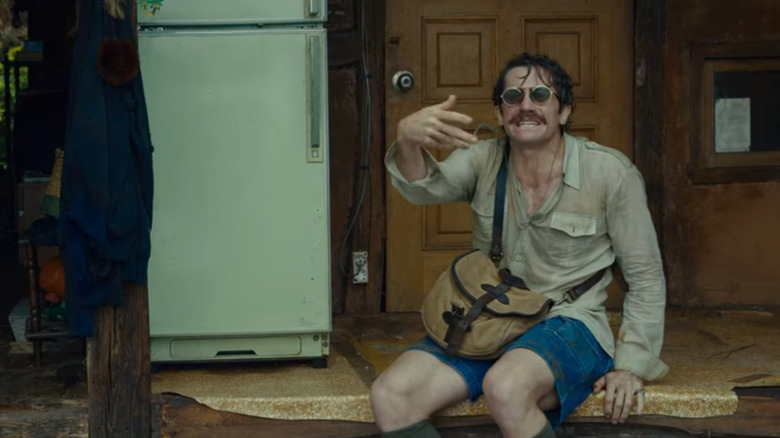 Netflix
Before exploding into the public consciousness with 2019's "Parasite," director Bong Joon-ho helmed the 2017 Netflix film, "Okja." The film tells the story of a young girl (Seo-hyun Ahn) whose super pig is taken from its South Korean home to the United States, forcing her to fly there to save it from mistreatment. The film stars a mix of Korean, British, and American actors, with one of the latter being Jake Gyllenhaal, who took an unusual turn as the eccentric TV host and zoologist, Johnny Wilcox. With a high-pitched voice and neurotic personality, Gyllenhaal's performance has divided viewers. The Boston Globe caled it " ... a case of a gifted actor giving an irritating performance rather than creating an irritating character."
Similarly, fans are divisive of the performance. A thread started by u/whattayawant asked fans what they thought of Gyllenhaal in the film, saying that they found him unwatchable. Redditor u/UlyssesKlaw agreed, saying that Gyllenhaal kept getting more annoying as the film went on. "Not sure how the character remained so prominent really," they added. A now-deleted user, meanwhile, defended Gyllenhaal, understanding that while it's not his best role, it makes sense for his character.
Gyllenhaal himself weighed in on the conversation. In an interview with CinemaBlend, the actor addressed viewers who felt he turned in a bad performance, explaining that Wilcox was really supposed to grate on them. "From the very beginning, Bong said to me, 'We have to hate you and you have to be bad,'" he admitted. "That was the goal and, well, I'd say we reached it. And so some people really love that and some people just think it's genuinely bad. That's fine."