Whatever Happened To StepNpull After Shark Tank?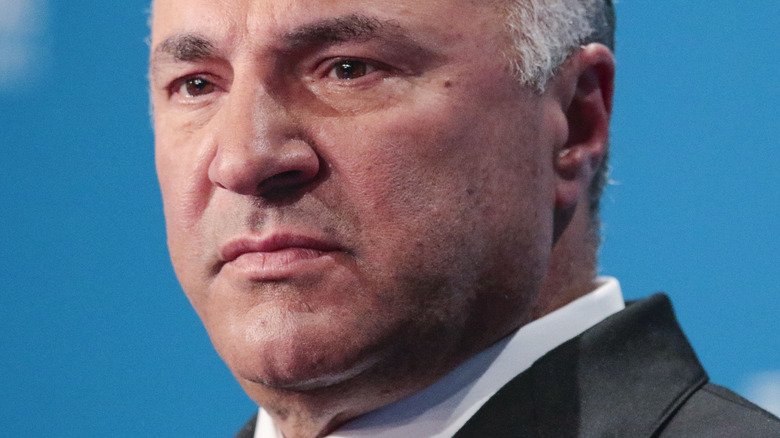 Bloomberg/Getty Images
We may receive a commission on purchases made from links.
If 2020 has taught us anything, it's that germs are no joke. Finding new ways to battle germs seems like an ever-evolving task but thankfully, there are people out there determined to do something about it. Take entrepreneur Mike Sewell, who in 2007 created what we know now as the StepNpull, a foot-operated door handle that attaches to the bottom of doors, allowing for a sanitary way for users to open doors. Mike would go on to team up with entrepreneurs Kelly Coddington and Ron Ely to turn the garage side project into a hustling, bustling business.
Sewell would take a dive on the "Shark Tank" in Season 12, Episode 19 of the hit ABC reality show looking for a $300,000 investment for 3% of the company. By this point, the business' prior sales reached only $35,000 in their 13 years of operation, but things skyrocketed for them in March 2020 due to the COVID-19 pandemic, where their sales reached $1.7 million. These numbers had reached $7 million by the time he appeared on the show. Daymond John, Lori Greiner, and Kevin O' Leary went up against one another for the bid, with the latter coming out on top with a deal of $300,000 for 6%. After having nabbed a shark in his net, have doors been opening for the business?
StepNpull has stepped up over the years
Sadly, the deal with Kevin never closed with the company. Nonetheless, StepNpull has managed to go far and wide as a company, expanding its product line, clients, and international partners. With an average yearly earnings of $1 million and an impressive net worth of $15-$20 million, the company has been seeing great expansion, especially as the COVID-19 pandemic raged forward (via BizzBucket). Some of the companies they serve include Snapchat, Walmart, Whole Foods, Best Buy, TJ Maxx, Google, and even NASA, just to name a few. As a result, most of StepNpull's focus has been on delivering to commercial facilities as opposed to normal consumers (via Ozarks Live). 
Today, StepNpull has continued to sell their various foot door handles on their website alongside various accessories including door decals, plaques, keys, sanitizing wipes, and more. Additionally, they also sell at Lowes, Home Depot, and Amazon. They have also had numerous press and media appearances including ABC, Today, Fox Business, USA Today, and more. While StepNpull may have had a rough time starting up, we're certainly grateful that they stuck around. Quite ironically, as the world entered an unprecedented time of panic and worry, StepNpull was there to give companies everywhere the opportunity they needed to stay afloat and do so safely.