Why Playing Obi-Wan Kenobi Was So Much Easier For Ewan McGregor This Time Around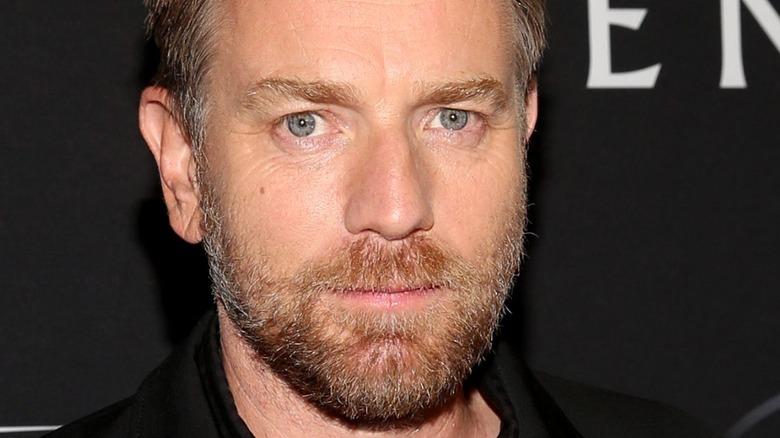 Jesse Grant/Getty Images
At the end of 2021 and so far in 2022, movies and television have offered some nostalgia for audiences who grew up in the early 2000s and even before that. For example, this past December gave Spider-Man fans a chance to see Tobey Maguire and Andrew Garfield in the suit again on the silver screen in "Spider-Man: No Way Home." "Top Gun: Maverick" was also finally released after multiple delays due to the COVID-19 pandemic, and fans seeing Tom Cruise as Maverick once more brought the film much success (via Rotten Tomatoes).
For "Star Wars" fans, it gets even better, as the "Obi-Wan Kenobi" series recently finished on Disney+, with Ewan McGregor returning to reprise his role alongside Hayden Christensen once again portraying Anakin Skywalker, a.k.a. Darth Vader. Although the prequels didn't get much love at the time of their release (via IndieWire), many fans who grew up around that period hold those films near and dear (via Reddit). McGregor has played Obi-Wan since 1999's "Star Wars Episode I: The Phantom Menace," and it's been about 17 years since his last portrayal of the character in 2005's "Star Wars Episode III: Revenge of the Sith."
That's quite a long time to be away from a character, but according to McGregor, it was actually much easier to play Obi-Wan Kenobi this time around for the Disney+ series.
Ewan McGregor says playing Obi-Wan was easier this time because he's broken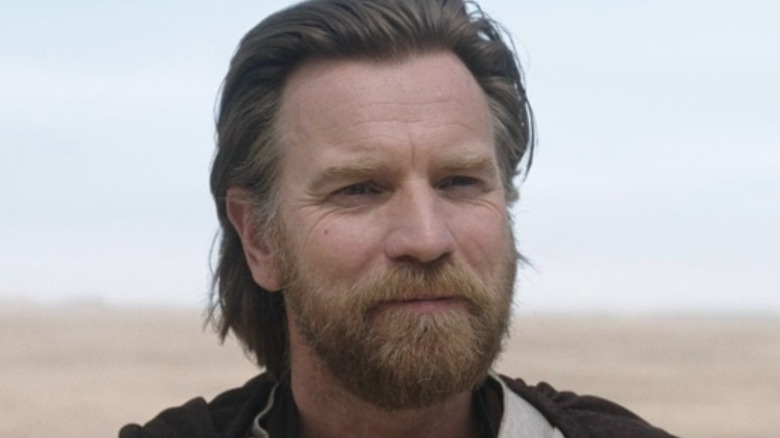 Lucasfilm/Disney+
In an early July video interview with GQ, Ewan McGregor explained that portraying Obi-Wan Kenobi was easier in the Disney+ series than in the prequels. McGregor explained that because Obi-Wan is very broken after the events of "Star Wars Episode III: Revenge of the Sith," it was less of a challenge to understand the character completely. He said, "Playing him is easier in a way because I think the sort of broken Obi-Wan Kenobi, the solitary, lonely character we find at the beginning of the series is a bit closer to Alec Guinness's Obi-Wan Kenobi than my sort of swash-buckley, you know, General Kenobi running around on lizards and stuff."
McGregor continued, sharing how he adored the performance, as he often thinks of Guinness's portrayal of the character as a benchmark for what he's trying to do with his version to continue the legacy. With the "Obi-Wan Kenobi" series, McGregor noted that the broken nature of the character allowed him to get a better sense of Guinness's interpretation.
This isn't the first time that McGregor has mentioned Guinness's portrayal affecting what he does with the character (via Jake's Takes on YouTube). He has also mentioned his openness to a Season 2 of the series (via Variety), so hopefully, we will see McGregor get closer and closer to old Ben Kenobi if that ends up happening.