The Star Wars On-Set Moment Ewan McGregor Will Never Forget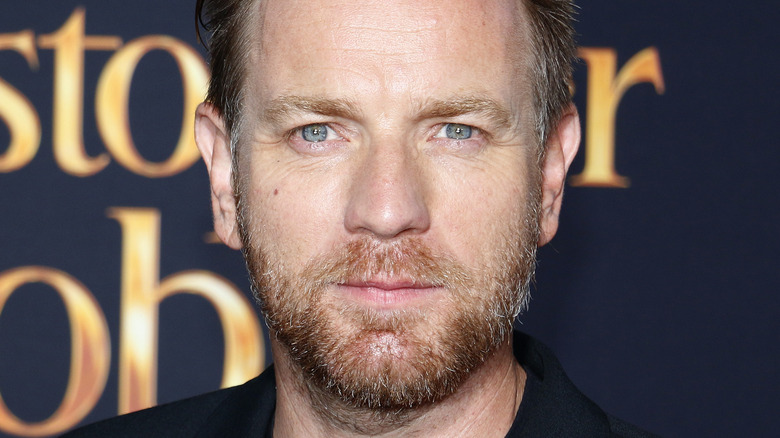 Tinseltown/Shutterstock
Though they've seen a surge in popularity over the past few years, there was a time not so long ago when the "Star Wars" prequel trilogy received near-universal criticism. Some ragged on the trio of films for their lackluster dialogue, while others took their dislike for Jar Jar Binks (Ahmed Best) and both Hayden Christiansen and Jake Lloyd's portrayals of Anakin Skywalker to worrisome extremes. However, through it all, the vast majority of "Star Wars" fans agreed that Ewan McGregor's take on Obi-Wan Kenobi couldn't have been more perfect and true to the character.
Carrying on the legacy of the late Alec Guinness, who portrayed Kenobi in the original "Star Wars" trilogy, McGregor put his own spin on a younger version of the famed Jedi. From "Star Wars: Episode I – The Phantom Menace" to "Star Wars: Episode III – Revenge of the Sith," we watched him steadily grow from Qui-Gon Jinn's (Liam Neeson) dutiful Padawan into a capable and slightly cheeky Jedi Master. In just over a week, fans will witness the next step in Kenobi's evolution in the Disney+ limited series "Obi-Wan Kenobi," which will host McGregor's return to the role after almost 20 years away.
Ahead of the premiere of "Obi-Wan Kenobi," Ewan McGregor has taken a look back at his "Star Wars" tenure and shared the on-set moment he'll never forget.
Picking out Obi-Wan Kenobi's lightsaber was something truly special for McGregor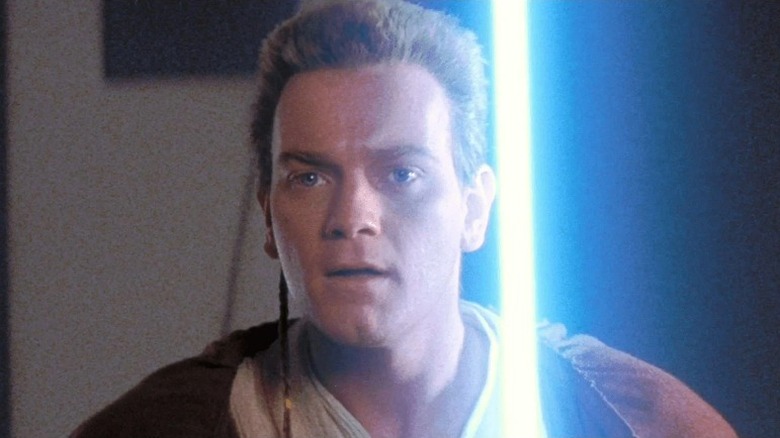 Lucasfilm
When production kicked off on "The Phantom Menace," "Star Wars" fans knew little about Obi-Wan Kenobi outside of what the first three movies divulged. Therefore, under the direction of George Lucas, Ewan McGregor faced the monumental task of reinventing such an iconic character for a new generation while still displaying shades of Guinness' rendition. While he'd gradually become more like the older version we meet in "Star Wars: Episode IV – A New Hope" as the prequels went on, "The Phantom Menace" gave him some breathing room to make the part his own.
As McGregor revealed in the "A Series of Firsts" featurette on the official "Star Wars" YouTube channel, Kenobi's first lightsaber in the Skywalker saga gave him a prime opportunity to do so. "The props master brought up a big chest, and he looked me in the eye, and he opened it up, and I got to choose Obi-Wan Kenobi's lightsaber," McGregor recalled, adding that it was an experience he will never let go. Sadly, however, Darth Maul (Ray Park) ensured that this specific hilt didn't make it to the end of "The Phantom Menace," seeing as he kicked it down a shaft during their battle on Naboo.
Suffice to say, Ewan McGregor is now an integral part of the Obi-Wan Kenobi legacy and, in the eyes of many, the definitive take on the role. His chosen lightsaber may not have lasted long, but his performance as the "Star Wars" staple will live on for years to come.