Every Chicago PD Character Played By Paloma Nozicka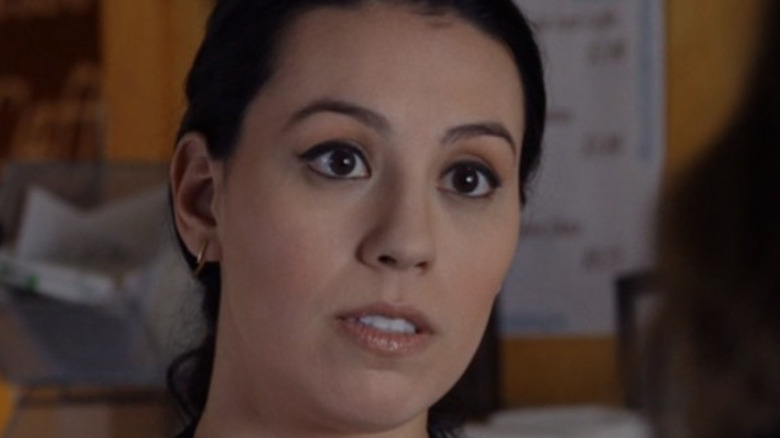 NBC
On Paloma Nozicka's personal web page, she describes herself as a "Multi-Hyphenate Baddie," and that description is pretty spot on. Her first television credit was in 2012 in the miniseries "Underemployed," and since then, she's shown that she's not only an actor but also a director, writer, and producer. "Huge," the 2021 short film she wrote, produced, and stars in, has received seven awards on the festival circuit, a fact any artist would be proud of (via IMDb).
Besides appearing on screen, Nozicka has been busy in the theater for much longer. After making her stage debut in 2011 in "Sonnets for an Old Century" with the UrbanTheater Company at the Steppenwolf Merle Reskin Garage Theatre, the Evanston, Illinois, native began making a name for herself in the local Chicago theater community. With more than a dozen performance credits so far, she has appeared in shows all over Chicago, including at Victory Gardens and the well-known Goodman Theatre (via About the Artists). Nozicka has said, "I don't think there's any role I know I'll never play — theater and casting continue to surprise me" (via Goodman Theatre), and the fact that she has been cast as more than one character in "Chicago P.D." just shows exactly how versatile she is.
Paloma Nozicka has appeared as three different characters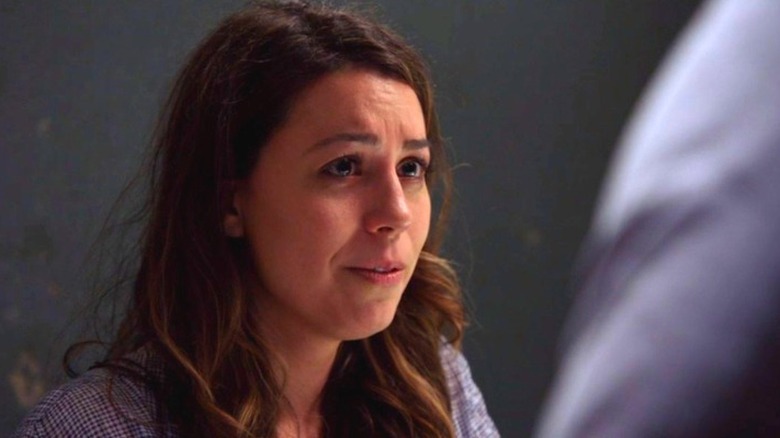 NBC
Paloma Nozicka has had three different guest roles in "Chicago P.D.," airing between 2014 and 2019. In Season 1, Episode 3 ("Chin Check"), she plays Vera, one of three pals of Kim Burgess (Marina Squerciati) who come to visit her in Chicago and show up at the precinct for a tour. Unfortunately for Burgess, Desk Sergeant Trudy Platt (Amy Morton) tells Burgess she has to go to Duffy's Tavern for a drunk-and-disorderly call. Nozicka makes another brief appearance toward the end, walking with her friends.
She next appears in Season 3, Episode 15 ("A Night Owl"), playing Natalie Minos, the girlfriend of Johnny Zakarian, a man who put a trapdoor in the car trunk of Adam Ames (Richard Thomas) to carry drugs and then was discovered dead. Because the police find Minos' birth control in Zakarian's home, they approach her for information.
Nozicka's most recent appearance is as Carrie Seldon in Season 7, Episode 4 ("Infection, Part III"), in which she plays the ex-wife of the antagonist, Dr. David Seldon (Aaron Serotsky), who releases a deadly infection in Chicago. Locked in a bunker, she fires at the police when they try to come in, thinking they have the infection. With some coaxing, the police make her realize that her husband is responsible for the virus, and she reluctantly tells them the last thing he told her, that he "wasn't finished yet." Nozicka was convincing in her panic as a woman who believes a deadly virus is closing in on her. Hopefully, we'll see her again on "Chicago P.D.," in a fourth role.