Why One Chicago's Kim Burgess Looks So Familiar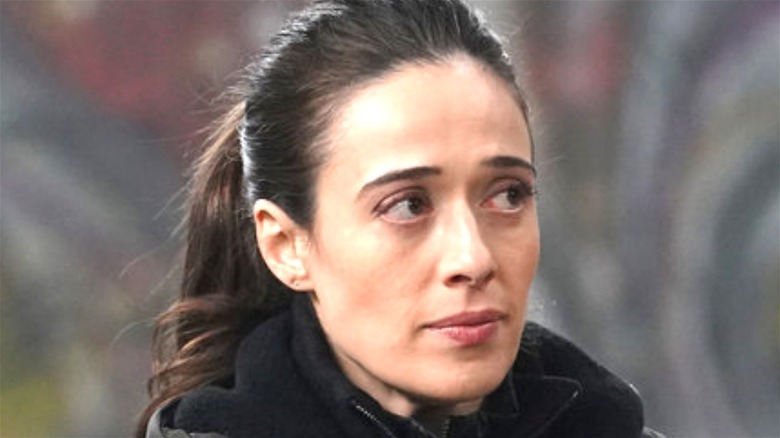 Lori Allen/NBC
NBC's "One Chicago" shows are famously interconnected, and while "Chicago Fire," "Chicago Med," and "Chicago P.D." each have their own, occasionally evolving core cast of characters, there's no telling when a character from one of the shows is going to show up in another. One of the most famous examples is the central character of "Chicago P.D.," Hank Voight (Jason Beghe), who started out as an antagonist to "Chicago Fire's" Matt Casey (Jesse Spencer) before his team got its own show. 
However, some tenured "One Chicago" characters are such common sights in more than one "Chicago" show that it's difficult to think they even really have a "home show." Take Kim Burgess, for instance. Though ostensibly a "Chicago P.D." character, her job as an uniformed officer-turned-Intelligence Unit member means that she's also a common sight in "Chicago Med" and especially "Chicago Fire." On top of all that, the actress playing her seems awfully familiar, doesn't she? Let's find out why Kim Burgess from the "One Chicago" franchise looks so familiar. 
Marina Squerciati is Alessandra Steele in Gossip Girl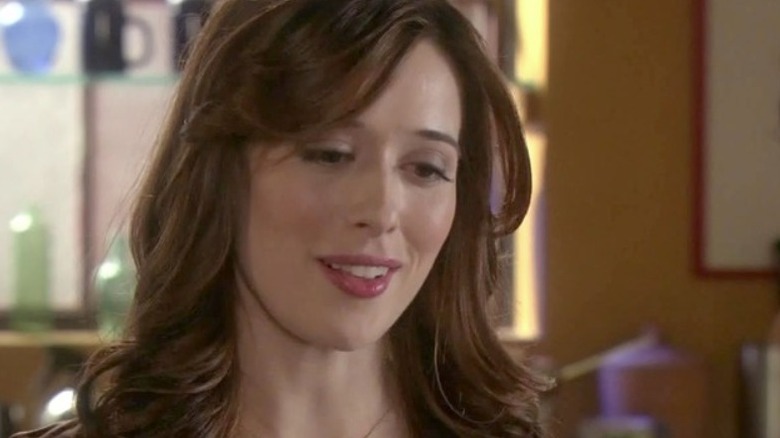 The CW
Due to her character's omnipresence in the "One Chicago" universe, the vast majority of Marina Squerciati's life in front of the camera has obviously revolved around "Chicago P.D." and its sister shows. She's had brief one-episode appearances in shows like "The Good Wife" and "Blue Blood," but when it comes to significant non-"One Chicago" roles, you're most likely to remember her from The CW's "Gossip Girl." 
Squerciati plays Alessandra Steele, a prominent recurring character in the show's Season 5. Alessandra is a publicist who's responsible for promoting Dan Humphrey's (Penn Badgley of "You" fame) book, "Inside." Despite her unconventional tactics — like anonymously trolling Dan on Twitter to rile him up and draw attention to the book — she proves to be a very capable and dependable person, even though Dan's various issues eventually cause their personal and professional relationship to sour. 
Though Squerciati's "Gossip Girl" tenure only lasted for eight episodes, she left a lasting legacy. "Gossip Girl" fans on Reddit have been delighted by Alessandra's fake "@ihatehumphrey" Twitter account, and the fact that a real Twitter profile with that name (and theme) actually exists has kept the character's memory alive.
Marina Squerciati is part of the all-star cast of Marshall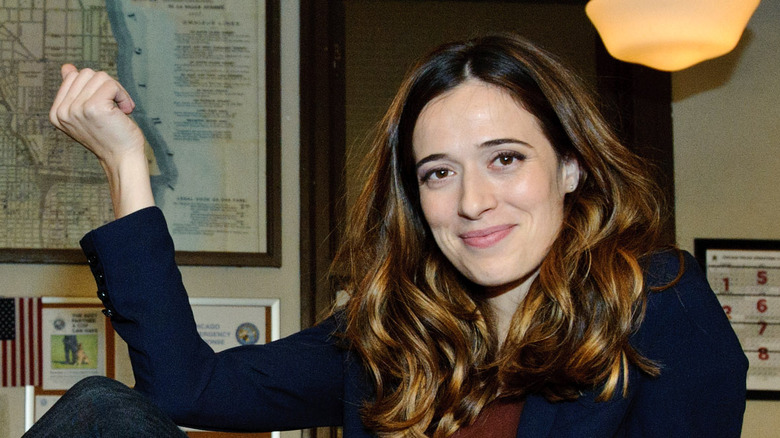 Timothy Hiatt/Getty Images
In 2017, Marina Squerciati left Illinois for Connecticut for a spell, as she was part of the star-studded cast of "Marshall." One of the late, great Chadwick Boseman's best onscreen performances, this biographical drama about the early days of Supreme Court Justice Thurgood Marshall (Boseman) depicts a complicated assault case that Marshall tackles with the help of a local lawyer, Sam Friedman (Josh Gad). 
Beyond the case itself, the movie focuses on the social tensions of the 1940s, brought to screen by an all-star cast that includes names like Sterling K. Brown, Kate Hudson, James Cromwell, and Dan Stevens — and, of course, Squerciati, who plays Stella Friedman. 
Squerciati documented some of the shoot on Twitter, and despite the star power surrounding her, she kept things light and humorous. "Marshall, a futuristic film in which aliens rule our planet. JK, it's set in 1940," she wrote, and threw in an image of herself in costume. With the hashtag #hiatus, she also confirmed that she'd managed to fit the filming to a time when she wasn't busy with her "One Chicago" work.