Todd Helbing Names The Smallville Actors He'd Love To See On Superman & Lois - Exclusive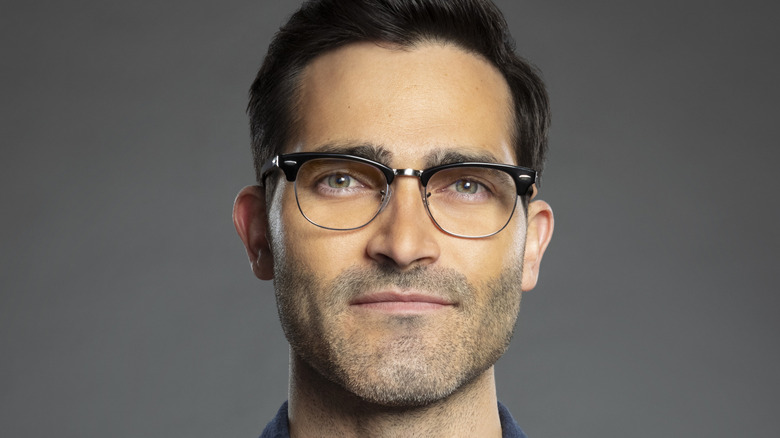 The CW
Arrowverse fans have enjoyed a vast catalog of content since "Arrow" debuted in 2012. However, one show paved the way for Star City's vigilante long before Stephen Amell became the first Arrowverse hero. Though superhero shows have a long history on TV, The WB-turned-The CW put a spin on the usual suspects with the "Superman" prequel series "Smallville."
Starring Tom Welling as Clark Kent, Michael Rosenbaum as Lex, and Erica Durance as Lois Lane, the series spanned 10 seasons in this coming-of-age meets monster-of-the-week masterpiece. However, the Arrowverse has seen plenty of crossover with the prequel series between Erica Durance's stint on "Supergirl" as Supergirl's biological mom Alura Zor-El and the "Crisis on Infinite Earths" cameos where Durance and Welling reprised their "Smallville" roles.
Additionally, "Superman & Lois" producer Todd Helbing penned the Season 7 "Smallville" episode "Hero" alongside his brother Aaron. During an exclusive interview with Todd Helbing, the producer revealed which "Smallville" actors he'd love to see on "Superman & Lois" — and which classic villains are on his bucket list for the show.
Smallville meets ... Smallville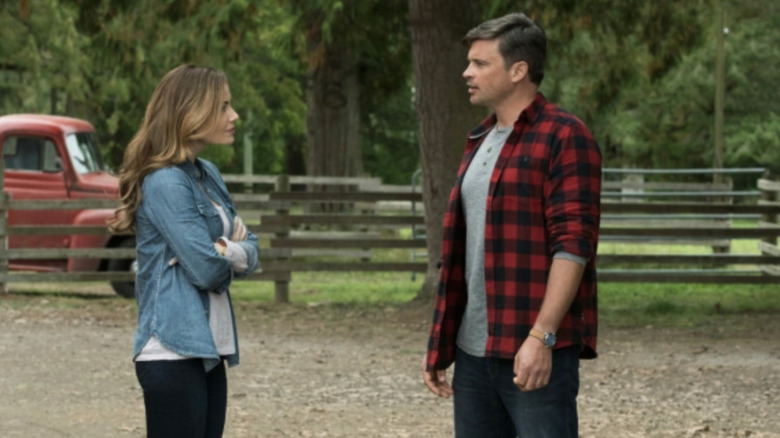 The CW
On the "Crisis on Infinite Earths" crossover and which "Smallville" actors Helbing would love to see on "Superman & Lois," the producer said, "I had left 'The Flash' during that part of 'Crisis.' I was not fortunate enough to meet anybody." Regarding the storyline, he added, "I love what they did with Tom Welling and Erica, that they were married, and that farm is so iconic. I would love to see either of those two on our show. I'm not sure how we would fit them in yet, but that would be a lot of fun."
At the suggestion to get Michael Rosenbaum on the show in some capacity, even if it's not Lex, Helbing said, "You know what, that's a good point. He is fantastic. He was such an awesome Lex." Okay, internet. You know what to do if you are also dying to see Rosenbaum come back to Smallville with the "Superman & Lois" gang.
On any actors and directors that Helbing would like to see on the show, he noted, "I won't get into specifics or a specific role because those may be people that we [might] reach out to, but I would love to get Tom Cavanagh on the show at some point." He continued on the possibility of snagging "The Flash" actor, "That would be a lot of fun, and not just in the director's chair."
Speaking of directors, Helbing has a few in mind: "I would also love to get Kevin Tancharoen. I've worked with [him] many times on 'Mortal Kombat' and 'Flash,' and he's so tied up right now, but I keep reaching out to him like every few months, and I'll get him to direct one of our episodes."
Killin' villains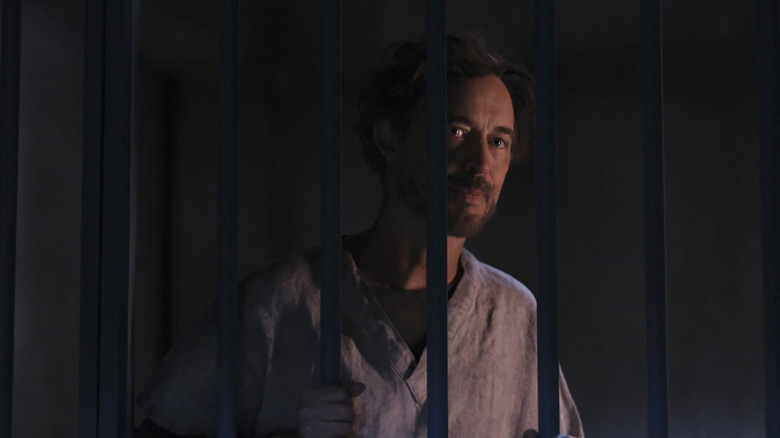 The CW
Helbing has more than a few bucket list villains in mind for "Superman & Lois" that are probably wishful thinking pipe dreams. "Probably everyone that they're going to use in features. It's one of those things [where], before every season, or typically at the end of a season, we'll get a deck from DC, and it shows us the villains that we can use," Helbing explained. "We put in requests for some, and sometimes we get them, sometimes we don't. DC is incredibly collaborative, so they've always been fantastic."
There's one villain in particular that Helbing has his eye on, but he also realizes that the TV setup might not do it justice. "Darkseid might be a hard one to get on our show, but to be fair, it's some of those villains ... I don't know how we would actually be able to do them on a television budget to do them justice, so it's probably for the best," Helbing noted.
The Season 2 finale of "Superman & Lois" is now streaming on The CW website.