The Worst Mistake Barba Ever Made On Law & Order: SVU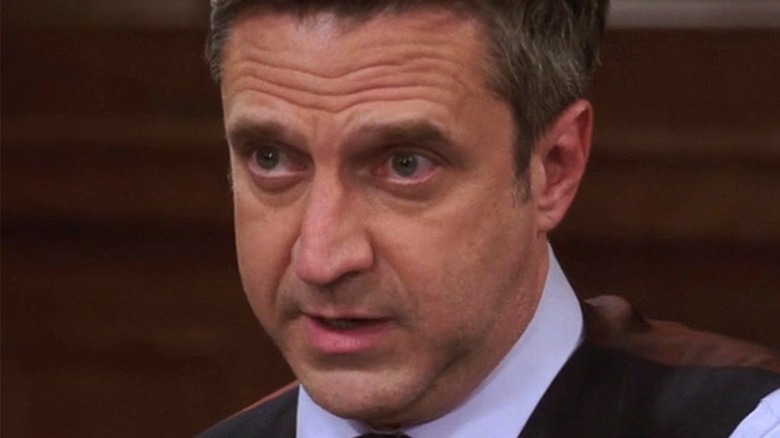 NBC
It's been over a decade since Rafael Barba (Raúl Esparza) made his official debut in "Law & Order: Special Victims Unit" as the new assistant district attorney. The man is still leaving his mark on the show all these years later. Now playing the role of a criminal defense lawyer, Barba has continued to shake up courtrooms and find his way through sticky legal situations on behalf of the bad guys — leading to what many consider his worst mistake ever made on "SVU." 
"It's much harder in defense," explained Esparza in a May 2022 interview with TV Insider. "You can twist the law in interesting ways to help it say whatever you want it to say on the defense side. You can also make a lot more money. And those aren't the things [that] necessarily motivated him," Esparza said of Barba. "He was a bit of a purist, [the] smartest man in the room. Doesn't always make him [the] most pleasant man in the room."
Throughout his time on "SVU," Barba has done different things in court, some well-received by viewers and others not. But there's one defining storyline from Season 23 of the long-running procedural that has many fans torn over Barba, despite him once being a fan favorite. 
Taking on Richard Wheatley as a client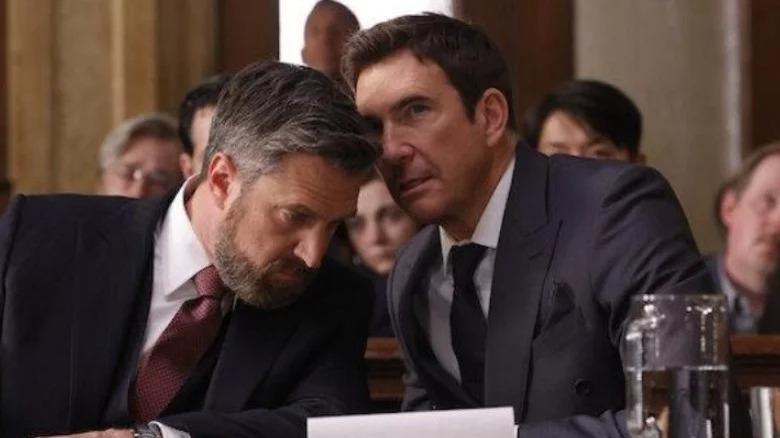 NBC
With Olivia Benson (Mariska Hargitay) and Elliot Stabler (Christopher Meloni) still reeling over the death of Kathy Stabler and her subsequent murder trial during last year's "Law & Order: SVU" and "Law & Order: Organized Crime" crossover, assistant district attorney-turned-defense lawyer Rafael Barba returned to the show and made the fateful decision to defend Kathy's alleged killer, Richard Wheatley (Dylan McDermott).
"Barba f***ed up big time defending Wheatley," wrote @Ashluvxo, one of the countless fans to call out Barba's defense of Wheatley and point out how it ruined his relationship with Benson after she asked him not to take the case. User @JackiS65 tweeted, "I personally don't feel that Barba's reasons for taking the case are as noble as he made it sound ... He realized in the end that he made a huge mistake getting Wheatley acquitted." 
Some viewers have tried defending Barba for taking on Wheatley's case, citing his duty as a defense attorney and underlying intent to protect Benson from having her reputation tarnished. But many still believe he should have turned Wheatley down because of his history with the Special Victims' squad. "He is a private defense attorney now. He can say yes or no to any case he wants," said @FlamingArrow79. User @XShipper tweeted, "Barba might have had good intentions [for] defend[ing] Wheatley ... but at the same time, he let Wheatley go, and so many more people died and suffered."