The Lesser-Known Stephen King Novel The Duffers Would Love To See On Screen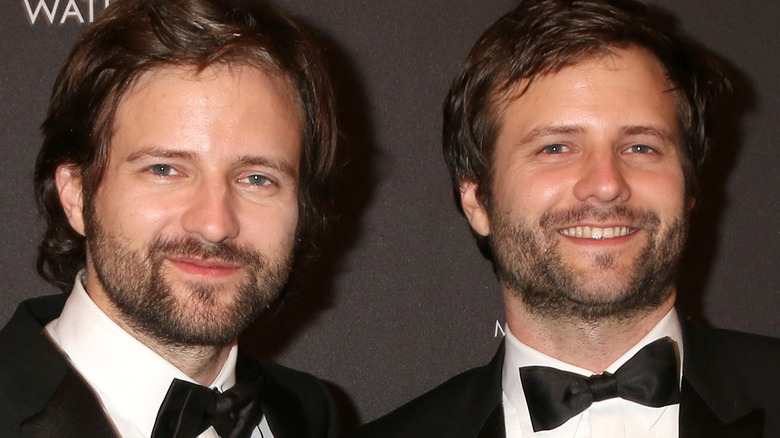 Kathy Hutchins/Shutterstock
"Stranger Things" and Stephen King are a match made in heaven. The author counts himself among the Netflix show's many fans and regularly tweets about it. It's fitting since creators Matt Duffer and Ross Duffer are known for throwing in references to past work they love (including by casting genre legends like Robert Englund and Sean Astin), and King is among those references. 
King himself said he loved a Season 4 reference to "Carrie," a 1974 novella by King that was adapted to film most famously in 1976 and again in 2002 and 2013 (plus a 1999 sequel), made through the character of Eleven (Millie Bobby Brown) when she is being bullied as she tries to acclimate to regular school life. At a skating rink, Eleven is pushed by bullies, covered in a milkshake, surrounded, and laughed at. It's clearly reminiscent of a scene where Carrie White (played by Sissy Spacek in 1976) is laughed at by bullies after they cover her in pig's blood. 
"The new season of STRANGER THINGS is really cool–as good or better than the previous three. There's even a CARRIE riff," King tweeted. 
The Duffer Brothers adapting King seems like an obvious mix, so it should not surprise anyone that the brothers are apparently interested in helping bring a King work to cinematic life, though it's a work many likely wouldn't expect. 
The Duffers would love to see The Talisman adapted
Another reference to Stephen King in "Stranger Things" is when Lucas Sinclair (Caleb McLaughlin) reads a portion of the 1984 book "The Talisman" to his girlfriend, Max (Sadie Sink). The book, which was co-authored by King and Peter Straub, follows a young son traveling between realities to retrieve a talisman that could save his mother's life, which sounds like fitting material for the Duffer Brothers, who have plenty of experience dealing with parallel worlds.
"It may be the last great '80s Stephen King book that has not been previously adapted, and that's only because Amblin and [Steven] Spielberg have held onto it for as long as they have," Matt Duffer explained in an interview with Deadline. It was previously announced the show could be a potential Netflix followup from the Duffer Brothers in 2021 (via The Hollywood Reporter). 
Matt Duffer further explained that the series is more plausible than ever before thanks to the increased budgets given to TV. "So, something like 'Talisman' that even five years ago was not doable, is very doable now. It involves a lot of things that are very similar to 'Stranger Things,'" he said. 
Though it's far from certain whether the series will see the light of day, Ross Duffer expressed hopes that the project will become a reality. "It's definitely a dream project. In terms of when it's going to get made. I don't know. We just had a meeting about it, but it's just an outline for the first episode," he said.