The Hilarious Way Robert Englund Landed His Stranger Things Role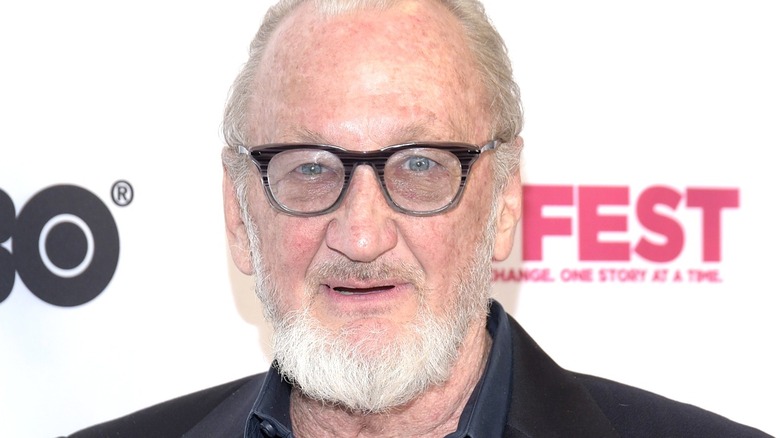 Michael Tullberg/Getty Images
There's been a lot of talk surrounding the pivot to horror in the fourth season of "Stranger Things." While the show has had dark tones and themes since it began, the latest batch of episodes has leaned surprisingly hard into the shadowy influences that inspired it.
Obviously, any '80s horror fan would recognize the nods to "A Nightmare on Elm Street" that pepper the first seven episodes released for Volume 1. Characters regularly find themselves hallucinating and wondering if what they're seeing is real, just like in the big horror franchise created by Wes Craven (via IMDb).
However, "Stranger Things" viewers got quite a surprise in the fourth episode of the new season when Freddy Krueger himself showed up. Robert Englund plays the haunted Victor Kreel, an inmate at a mental asylum who believes a demon was responsible for murdering his family.
While it turns out that there's no religious explanation for the mysterious events surrounding Kreel's sad backstory, he's closer to the truth than he thinks. However, what's even more surprising than seeing Englund in this role is how the legendary actor landed it.
Robert Englund sent in a surprise audition video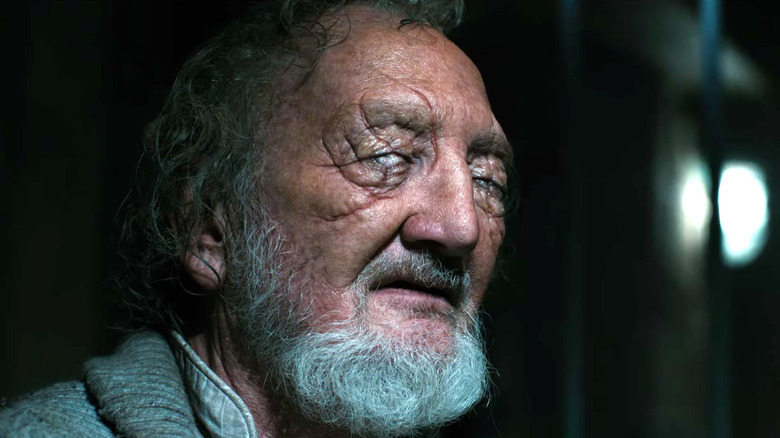 Netflix
When asked how Robert Englund ended up landing the part in the fourth season of "Stranger Things," co-creator Matt Duffer explained the story behind it. "He just sent in a tape. He was lying in a bathtub performing the monologues that you see on the show," Duffer said (via Entertainment Weekly). "He was unbelievable. He gave the same performance that he gave on the show. So he was great."
As hard as it is to imagine the horror icon performing in a bathtub, that's certainly one way to wake up the room. Though the role of Victor Creel is a small one, taking up only a few minutes of screentime in a single episode, Englund still gives the character a real sense of sorrow and terror.
"And it was Freddy Krueger, it was Robert Englund, it was like this guy who had inspired so much of the season and who we'd been talking about nonstop for months," Duffer explained further. "So I'm only frustrated that we didn't come up with the idea, that Robert had the idea."
In an irony that surely was lost on no one, Englund proved himself a master of his craft: a man as good at being terrified as he is at being terrifying. Though the character of Creel is found in a dark and spooky cell, he's more of a sad wretch than he is a dangerous menace.
Of course, being geeks themselves, the "Stranger Things" creators didn't pass up a chance to nerd out, much like the characters from their show would have. "It's one of those experiences where we fanboyed out. He signed a bunch of posters for us. I've got a stand-up Freddy Krueger poster now signed by him," Duffer concluded.
Other Stranger Things staff were excited to meet Englund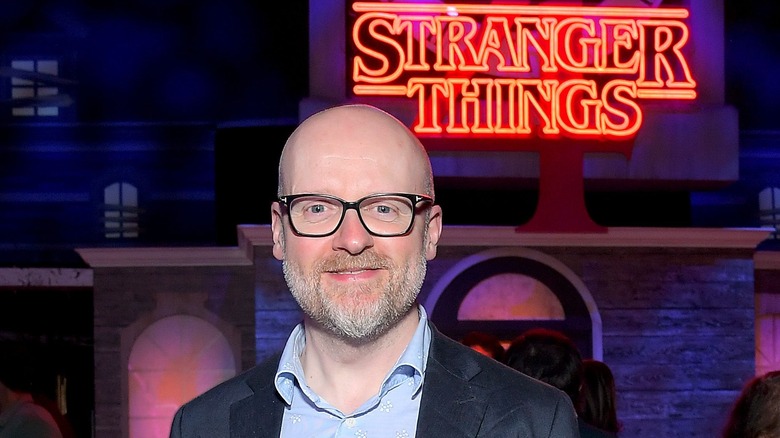 Charley Gallay/Getty Images
As it turns out, the Duffer brothers weren't the only ones nerding out over working with Robert Englund either. One member of the makeup team was also thrilled to work with the horror icon that he idolized since his youth.
"I was a massive Freddy Krueger fan growing up. I had a shrine on my bedroom wall covered in Freddy Krueger posters in the '80s," said prosthetics makeup artist Barrie Gower (via CinemaBlend). "We couldn't believe that we were gonna get to work with one of our heroes from the '80s, being huge Freddy Krueger fans," Gower continued.
Naturally, it makes sense that a show practically built with geeks in mind would have its fair share of them behind the camera as well as in front of it. Still, it's nice to hear that the crew behind "Stranger Things" were granted the occasional fringe benefits of working on the Netflix hit.
Englund also regaled Gower and his colleague, Duncan Jarman, with tales from his history of horror. "It was just a joy to work with him because his application was about two hours in the makeup chair, and he just fed us with so many anecdotes and brilliant stories from his career," Gower said. "We were overwhelmingly happy. It was incredible, just to be privy to a lot of his stories."