DC's Live-Action Titans Casts Beast Boy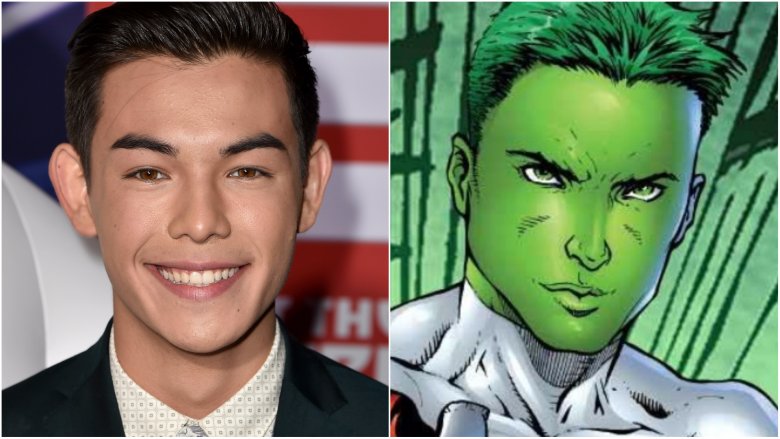 Getty Images/DC Comics
Beast Boy is coming to life for the upcoming live-action series Titans.
Deadline reports that Ryan Potter (Big Hero 6) has been cast as the popular DC character for the show slated to premiere on DC's digital service next year. He'll star opposite Brenton Thwaites (Pirates of the Caribbean: Dead Men Tell No Tales) as Robin, Anna Diop (24: Legacy) as Starfire, and Teagan Croft (The Osiris Child) as Raven.
Beast Boy, whose real name is Garfield Logan, first appeared in a 1965 issue of The Doom Patrol, and the character has long been associated with the Teen Titans. The son of scientists living in Africa, he contracted a rare illness called Sakutia that is lethal to every species except the West African green monkey. To save his life, his dad used an untested serum to change him into one of those monkeys for a day to kill the virus. But it unintentionally turned him green and gave him the ability to morph into any animal.
The show comes from CW's Arrowverse head Greg Berlanti along with Akiva Goldsman, Geoff Johns, and Sarah Schechter. The cast also includes Alan Ritchson and Minka Kelly as the superhero duo Hawk and Dove.