Kevin Hart Took Away One Lesson From Working With Woody Harrelson In The Man From Toronto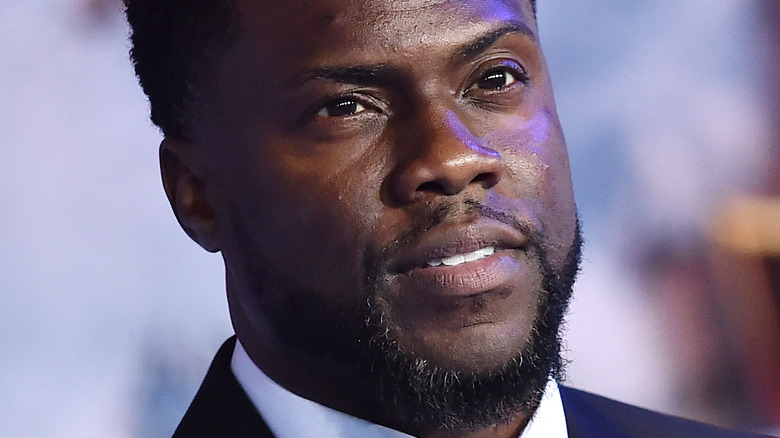 DFree/Shutterstock
Netflix originals have been garnering bigger and better talent as the years have gone on, and "The Man from Toronto" is no exception. Starring Kevin Hart, Woody Harrelson, and Kaley Cuoco, the action-comedy has certainly earned the attention of plenty of eyeballs since it first premiered on the streaming service on June 24. In fact, Netflix subscribers spent a staggering amount of time watching the debut of the series.
"The Man from Toronto" follows Teddy (Hart), a failed athletics instructor and entrepreneur who goes on a wild adventure when he is mistaken for a hitman who goes by an imposing moniker: The Man from Toronto (Harrelson). In stark contrast to Teddy, The Man from Toronto leads a wild life as an infamous assassin and interrogation specialist. 
With a suitably wacky premise and plenty of on-screen chemistry between its two leads, one would think that the buddy comedy at the heart of the film would help to make it a hit among audiences. Unfortunately, the film has not fared particularly well in the review department, earning a mere 26% positivity rating among critics on Rotten Tomatoes.
Still, one of its stars walked away from the production with something worthwhile and meaningful from his experience with the film.
Kevin Hart has never met anyone like Woody Harrelson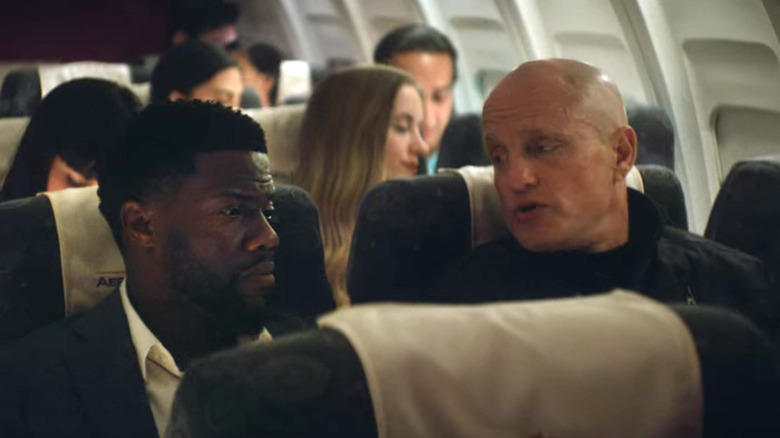 Netflix
Kevin Hart sat down with Yahoo! Entertainment recently for a virtual event where he discussed his experience making "The Man from Toronto" with Woody Harrelson. During the interview, Hart explained what he took away from his time working with the actor. 
"Woody's lifestyle, his approach to life, his way of living. There's a sense of ease and [happiness] that a lot of people are searching for. And that only some find," Hart said of his co-star. "There's just such a breath of fresh air, of genuine happy that you get from him at times during conversation."
Not only did Hart seem to appreciate his time working with Harrelson, but the two also seem to have formed a meaningful bond that transcends the movie they made together. "It's rare that you come across a lot of those people, but he's truly unique," Hart continued. "He's a one-of-one... I put him in a special place, as a friend... I've never met anybody like him."
For his part, Harrelson also spoke of his appreciation of Hart. "I was really surprised by his wisdom and his like, business acumen," Harrelson said. "I never thought of things the way he sees it. He really gets the whole picture. He taught me a lot." While a great performance in a movie can be its own reward, it's nice to see that Hart and Harrelson found something in one another that's even more valuable.