The Blue Bloods Script That Had Vanessa Ray Weeping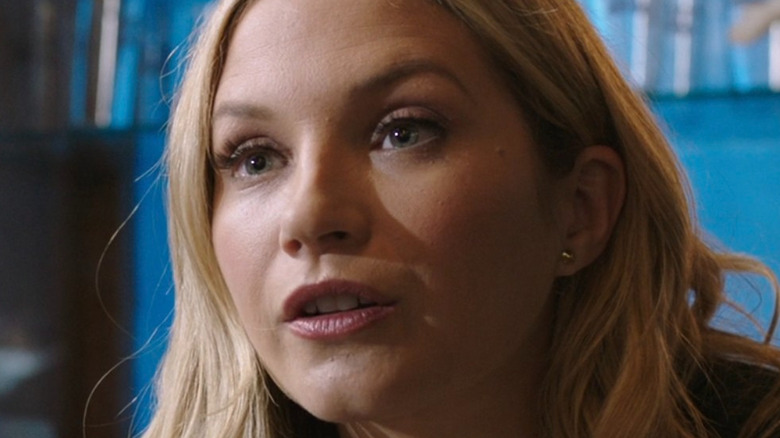 CBS/Paramount Plus
"Blue Bloods" has a tendency to run down some fairly emotional alleyways in its stories. It's only natural as the show follows the Reagan family, a group of New York City police officers and public servants who deal with the worst of crime on a daily basis. Add in the everyday complications that make up life, and you have a show that can get quite emotional. 
Fans watched as Detective Danny Reagan (Donnie Wahlberg) lost his wife between Season 7 and Season 8, for instance. Hot topics like police corruption are also tackled head on in numerous episodes, like Season 6's "Rush to Judgement" where Jamie Reagan (Will Estes) finds his job on the line after camera footage catches him knocking down a bicyclist and enemies pounce on the out-of-context footage. Plus, you have your regular rotation of homicides that should be expected from any show about cops that takes place in the Big Apple. 
The cast is obviously called on to tackle a wide array of dramatic topics, so it should come as no surprise that sometimes the scripts get to them before a scene is ever even filmed. Vanessa Ray, who portrays Eddie Reagan, the eventual wife of Jamie, revealed that one "Blue Bloods" script had her actually weeping. The story that had the actress in tears was from show veterans, written by Siobhan Byrne O'Connor and eventually directed by David Barrett, each responsible for dozens of the series' episodes (via IMDb).
Family Secrets had Vanessa Ray weeping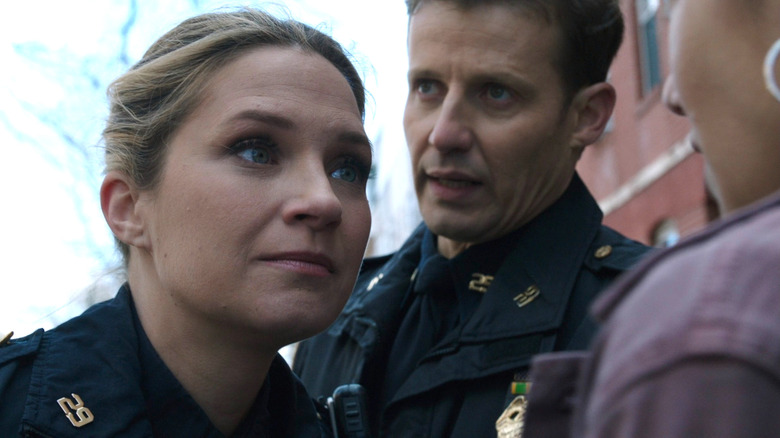 CBS/Paramount Plus
Ray revealed in an interview that the "Blue Bloods" Season 10 finale, titled "Family Secrets," had her crying as her character was truly put to the test after finding a baby abandoned in a duffel bag.
"That episode, I was reading it and I was weeping. But I feel like she really found her kind of calling in that she, I mean, this sounds silly to say but it's like she helps the defenseless, the people that violence is being acted upon them and they can't fight back," Ray said (per Nerds of Color). 
It's a tough subject matter and a heavy episode, one where Eddie and Jamie even discuss the idea of having children themselves. In the story's third act, Eddie confronts the mother of the child, then in the hospital from hypothermia, and it's Jamie that has to hold back his usually calm and collected partner. 
In further comments to Nerds of Color, Ray explained that Eddie spent some time proving herself as a uniformed cop, but in "Family Secrets," she finds her calling in standing up for those who can't defend themselves. 
"I think she felt like she had something to prove early on. Now, it's more just truly, trusting her gut and finding ways to stand up for people," the actress said.