Ms. Marvel's Yasmeen Fletcher And Rish Shah Share Hilarious Filming Stories About Iman Vellani - Exclusive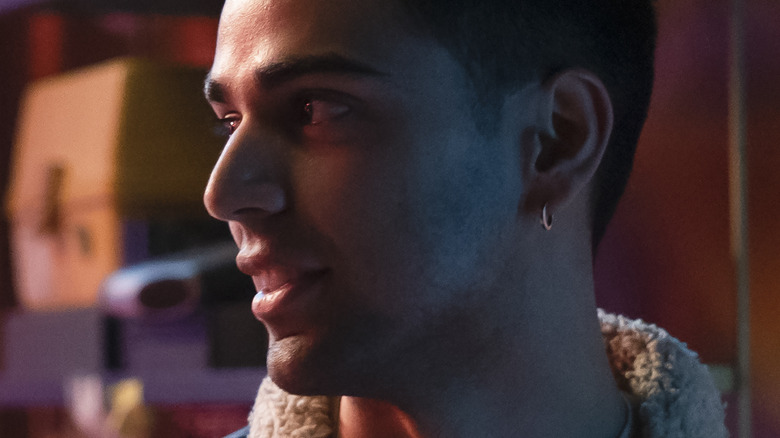 Disney+/Marvel Studios
There's no denying that being a superhero is hard work — whether you're an actor playing a hero or a resident Avenger. Though putting out the latest MCU blockbuster isn't a walk in the park, it's often a rewarding experience — especially for Kamala Khan actress Iman Vellani. If you ask anyone involved with "Ms. Marvel," they'll tell you the same thing: Vellani was born for this role. 
Not only is Vellani a massive MCU fan herself, but she perfectly embodies the character in every scene. And though there's certainly a significant number of hefty action sequences and deeply emotional scenes in the show, there's still enough room to have fun with her friends on and off the screen. Whether it's with Yasmeen Fletcher (who plays Nakia), Rish Shah (Kamran), or Matt Lintz (Bruno), there's never a dull moment on the "Ms. Marvel" set.
During an exclusive interview with Looper, Fletcher and Shah shared hilarious stories about their co-star, while Lintz revealed what it's like working with Vellani — his on-screen partner in crime.
An assumed kidnapping and happy days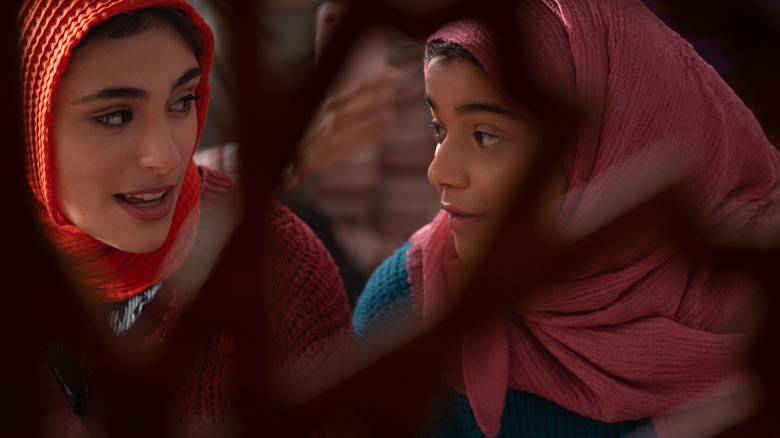 Disney+/Marvel Studios
When asked about working with Iman Vellani, Rish Shah said, "It's always fun working with Iman." Matt Lintz had trouble deciding which moment on set to pick as his favorite, adding, "There [are] a lot of moments."
Yet when thinking about the most entertaining moments on the "Ms. Marvel" set, most people probably didn't have an assumed kidnapping on their bingo card. Shah explained a now comical massive misunderstanding after Shah and Vellani left the set for a bit. 
"There was one time I was driving, and they'd shut down the streets or whatever with police escorts. And somehow I left the premises, and our radio kind of turned off, and everyone was freaking out thinking I've kidnapped Iman and took her," Shah said. "I was actually thinking, 'Take your 20-minute break from work and go on a little tour around Atlanta. That would be fun.'" Well, hindsight is 20-20 on that one. But if "Ms. Marvel" has taught us anything, it's that teenagers are going to do their thing.
When it comes to specific scenes from the show, Shah noted, "But one of my favorite scenes with her — one of the ones I can talk about — is definitely the date scene in Episode 2, when we go to Bombay Spice, and Saagar [Shaikh] comes in (who plays her brother) and throws a spanner in the works for a second. That was one of my happiest days on set."
Making a splash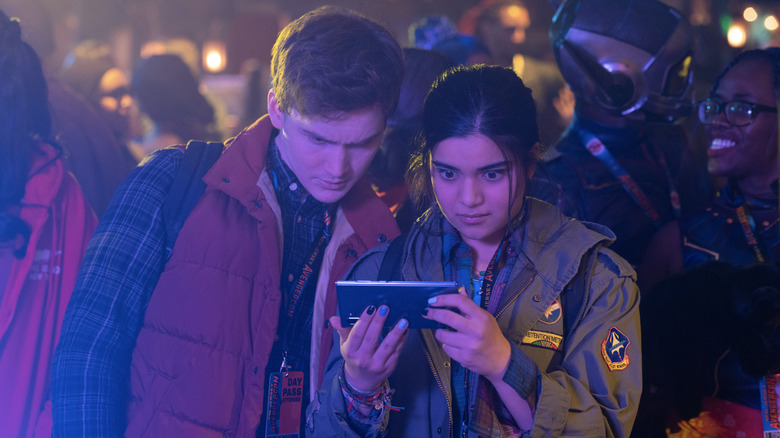 Disney+/Marvel Studios
Yasmeen Fletcher has her own hilarious story about her on-screen bestie. "One of my favorite memories with Iman specifically was when we were filming the washroom scene right before the scene in the mosque," she explained. "They had us film that so many times, and you can see it, we genuinely were going through all the steps and using the water, and we were completely drenched by the end of it. And it was winter in Atlanta, so it was like 30 degrees outside. But having her there and splashing her with water and just messing around, it was really, really fun." Okay, so when exactly are we getting this B-roll?
Matt Lintz still couldn't choose a specific moment, adding about Iman Vellani, "She's such a joy to work with. There [are] too many memories. She's amazing. I'm sure you've heard that she is Kamala Khan in every aspect. She is the character, and being able to work with the perfect Kamala Khan is so good. She's really funny too. We had a lot of ad-libs."
New episodes of "Ms. Marvel" stream Wednesdays on Disney+.