James Gunn's Favorite Spider-Man Movies Might Surprise You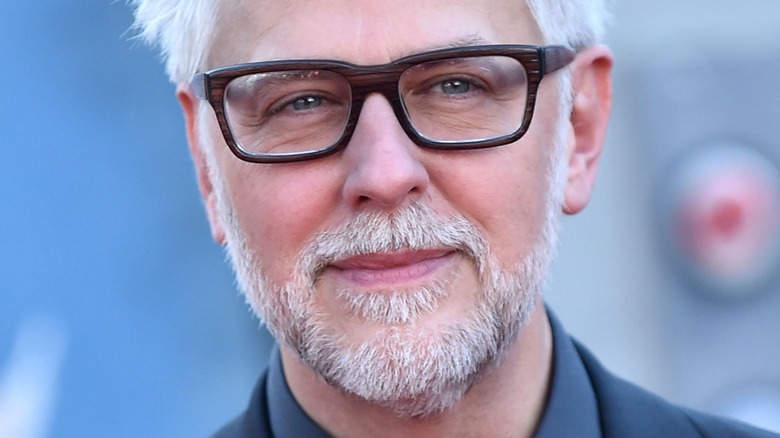 DFree/Shutterstock
James Gunn is a pretty big deal when it comes to the world of superheroes. The writer-director behind massive box office hits and critically acclaimed comic book adaptations for both DC and Marvel, Gunn is known for his witty dialog, crass sense of humor, and fantastical action sequences.
However, he wasn't always the go-to guy for superhero expertise. The filmmaker actually got his start with low-budget horror-comedy films like "Tromeo and Juliet" and "Terror Firmer." While he did make a few superhero films of his own with "The Specials" and "Super" before becoming a household name, they were not at all in the vein of his feel-good Marvel fare.
With credentials like these, however, fans are always eager to hear Gunn's take on all things related to the heroes and villains of the comic book world — although Gunn's top "Spider-Man" movie picks might come as a bit of a surprise to fans of everyone's favorite wise-cracking web-slinger.
James Gunn loves Spider-Man: Into the Spider-Verse
James Gunn shared his top three "Spider-Man" movies on his personal Twitter account. "Spider-Man: Into the Spider-Verse is best, followed by Spider-Man 2 & Homecoming," he said definitively. While all three are beloved takes on the web-head, the order of the ranking may come as a bit of a shock to some.
For starters, "Spider-Man: Into the Spider-Verse" is a relatively new take on the characters of the comics and also serves as a sort of meta take on Marvel's "Spider-Man" comics. However, given Gunn's penchant for deconstructing the superhero mythos in his stories, it does make sense that he would opt for a story as clever as this one.
It's also somewhat surprising that the filmmaker placed Sam Raimi's "Spider-Man 2" ahead of "Spider-Man: Homecoming." Since Gunn himself is a big player in the MCU, it's somewhat surprising that he would put his only MCU choice in third place. It would seem that Gunn doesn't play favorites when it comes to studios he happens to be involved with.
Regardless, with a two-part sequel to "Spider-Man: Into the Spider-Verse" on the way and producers already in talks for a fourth Tom Holland take on the character (via Deadline), there's no shortage of upcoming projects featuring the character for Gunn and other fans to obsessively watch and rank in the near future.