The Surprising Storyline Jason Beghe Had Hoped To Avoid On Chicago P.D.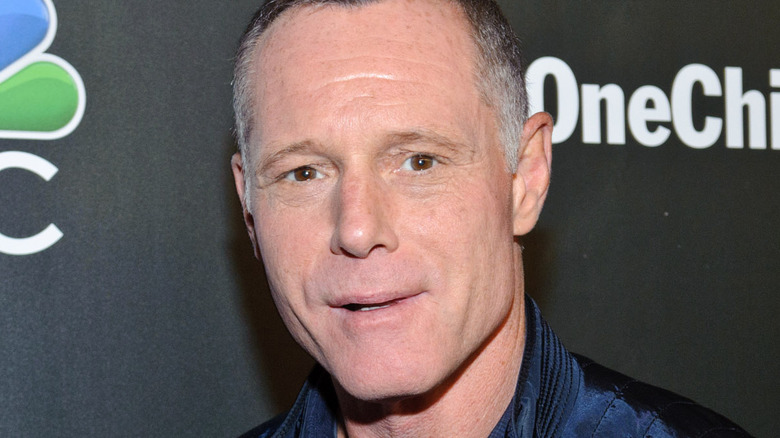 Timothy Hiatt/Getty Images
Of the three One Chicago shows — "Chicago Med," "Chicago Fire," and "Chicago P.D.," which all air on NBC on Wednesday nights — "Chicago P.D." is by far the most serious. It follows a tight-knit team of law enforcement agents from the Intelligence Unit of the fictional 21st District in the Windy City who deal with one tough case after another.
For nine seasons now, Jason Beghe has helmed the series as Sergeant Hank Voight, an enigmatic yet loyal leader who tragically lost both his wife and son. Outside of work, Voight is more of a mystery than some of his subordinates, who are often seen dealing with inter-personal relationship issues and home life. This past season, though, fans of the show have been privy to a little bit more of what Voight does outside of the office, especially when it comes to his interactions with criminal informant Anna.
But in reality, Beghe hasn't always wanted it that way. During a recent roundtable interview that included Looper, Beghe — along with actress Marina Squerciati, who plays Officer Kim Burgess, and "PD" executive producer Gwen Sigan — revealed why he had hoped to avoid anything too personal on "Chicago P.D."
'It's Chicago P.D., not Chicago Policemen at Home,' he says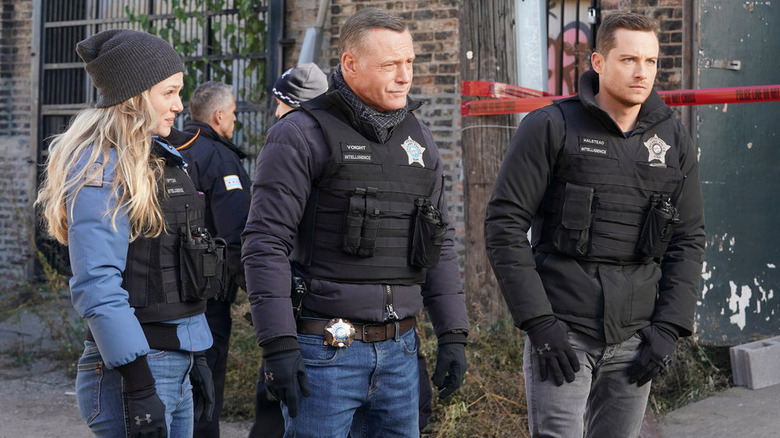 Lori Allen/NBC
According to executive producer Gwen Sigan, the "Chicago P.D." writers went out of their way this year to include storylines that followed the characters at home. "We definitely made it a conscious choice this season," she said during the roundtable chat. "We always pick a theme or word in the writers' room before we start writing — and this year it was 'home.' So it very naturally [unfolded]."
To that extent, Jason Beghe was a little apprehensive. "For this particular show, I always felt I wanted to stay more with the job and less with the going home," he shared. "But what I like about what we've done this season is that we've gone home in a way that informs the job. And I think that's because it's 'Chicago P.D.' — it's not 'Chicago Policemen at Home.'"
It's a concept, however, that has grown on the veteran actor. "Police officers are human beings ... and I find we're filling out the picture in a way that I consider interesting and responsible," said Beghe. "I mean, Voight is obviously still kind of alone, but his family is the unit, and they're all being affected by their home lives, and that's affecting his home life, which would probably be the district or the station."
Added Sigan, "It helps that so many of them are in relationships with each other, so we can easily bring it back to the district. And, like Jason said, we have tried very hard to always keep it part of the [main] story and part of the police storytelling, so when we go home, it's linked to whatever case we're working on. And so far, it has worked."
Season 9 of "Chicago P.D." airs Wednesdays at 10:00 p.m. ET on NBC.