Critics Hold Nothing Back In Their Spiderhead Reviews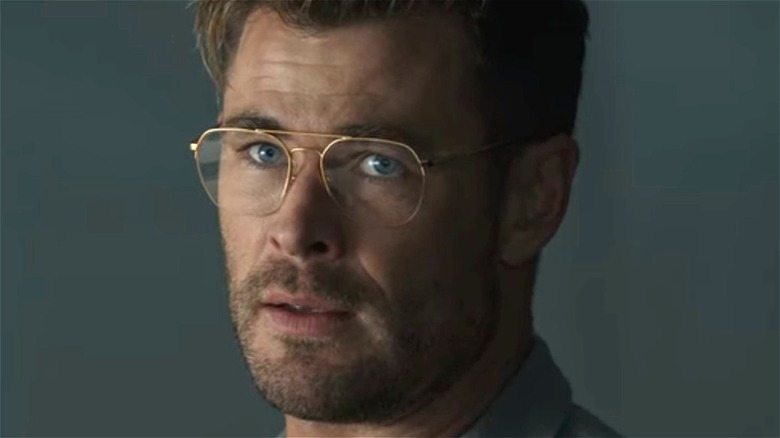 Netflix
It didn't take long for Netflix's original sci-fi film "Spiderhead" to become a hit for the streaming service numbers-wise. In total, the time viewers collectively spent watching "Spiderhead" totaled 35,400,000 hours during its first week of availability, which began on June 17.
"Spiderhead" stars Miles Teller as Jeff, who is imprisoned at a facility that grants its prisoners shorter sentences in exchange for their participation in drug tests. Chris Hemsworth appears opposite Teller as Steve, who heads the prison's drug testing program. Teller, notably, was impressed by Hemsorth's skills as an actor based on the time they spent working together. The duo even had a chance to showcase their acting chops opposite one another in a scene where Jeff and Steve both take a euphoric drug. Teller characterized this scene as the most difficult to film in all of "Spiderhead," predominately due to finding it difficult to effectively fake laughter.
However, while Teller's praise for Hemsworth as well as its viewership numbers might suggest that "Spiderhead" was a success, professional reviewers were pretty much unanimously critical of the film.
Many critics thought that Spiderhead fell short of its source material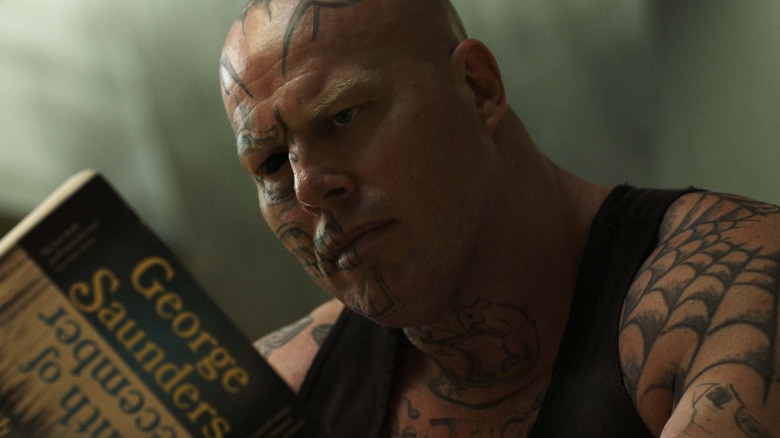 Netflix
"Spiderhead" currently holds a score of 54 on Metacritic, indicating that reactions from critics were generally middling. While reviewers have cited a range of reasons for the film perhaps falling short of its potential, numerous critics agreed that its source material — a short story by acclaimed speculative fiction author George Saunders — is the superior telling of its story.
A review on The Mary Sue, for example, is titled "Netflix's 'Spiderhead' Sucks the Life Out of a Beautifully Weird Short Story." In it, author and self-professed Saunders fan Julia Glassman accuses the film of removing some horrific and boundary-pushing material from the original story, ultimately warping its meaning.
In a review for The Atlantic, meanwhile, author David Sims singled out the film's ending as a particularly egregious perversion of its source material. "Saunders's short story has a bleak and introspective ending that might not have translated well to screen. But the alternative the writers opt for is an overly simplistic bit of action," he wrote.
Peter Debruge argued a similar point in a review for Variety, claiming that, "if you're familiar with the short story, everything feels off." Furthermore, he found the film's sense of logic to be wholly unbelievable and its aesthetics unbecoming of its content.
These reviewers, then, shared similar but varied criticisms of "Spiderhead" on the whole, while agreeing that Saunders' short story is preferable to the Netflix movie.